Over the past few years, various industries like technology, agriculture, pharma, hospitality, etc., have sustained the economy. And as per the Bureau of Labour Statistics, these industries would continue to grow in the future as well.
Therefore, this will directly benefit the people associated with any of these industries.
Students should especially be aware of the emerging industries that are set to take over the world in the future. This will help them choose their area of interest and zero in on the course they want to pursue.
So, students who are ready to embark on their university journey should learn all about the industrial sector and then define their goals and interests. Next, they should find out everything about the courses in that particular industry and plan their study path accordingly.
Let's start by talking about the booming industries and learn about the courses available in each of them.
List of booming industries
Pharma industry
The Indian pharmaceutical industry has been growing at a significant rate and has seen several growth opportunities in the past years. Those interested in joining this industry should pursue Pharmacy right after Class 12. There are several programs that one can pursue in this field, BPharma being the most popular one. It is the undergraduate degree after which a student can opt for higher studies as well.
You can pursue Pharma from the best university in India Shoolini University. The School of Pharmaceutical Sciences offers undergraduate as well as postgraduate Pharmacy programs.
Here is the list:
Shoolinis BPharma undergraduate program prepares students for a career in biochemical sciences and healthcare. BPharmacy at the university is NBA accredited and the school of Pharmacy is approved by the AICTE and is also a part of the Pharmacy Council of India colleges.
Students of this program have diverse career options in medical sectors, pharmaceutical firms, biotechnology firms, public sectors, and private sectors. Students participate in industrial training programs in renowned pharmaceutical companies.
Career Opportunities
Drug inspector
Sales and marketing executive
Production chemist/ quality control associate
Hospital/ clinical pharmacists
Community pharmacists
Scientific writer
Through this postgraduate degree, students learn to implement and understand basic and advanced concepts in drug molecules.
Students are also taught to handle various instruments like UV, HPLC, FT-IR, etc.
Career opportunities
Academia and higher studies
Formulation development scientist
Entrepreneurship
DRA authorities
Production officer
Other postgraduate programs offered at Shoolini University are:
This highly competitive three-year doctoral degree takes doctoral students to the next level. Shoolini University has an H-Index of> 94 and the scholars and faculty of the university have filed 1100+ patents.
Career opportunities
Pharmacist
Biomedical scientist
Healthcare scientist
Pharmaceutical researchers
Toxicologist
Computers and the tech industry
According to research, the overall computer and tech industry is estimated to grow tremendously by 2024. Some sectors of the industry like Augmented and Virtual Reality (AR/VR) and Cloud Computing are expected to grow much faster by 2025. Therefore, there is no doubt that pursuing a career in this particular industry would be the right choice. So, to join this industry, one can pursue BTech Computer Science (CSE) after completing Class 12.
BTech CSE is a four-year undergraduate course that covers major topics like computers, software, mathematics, algorithms, machine learning, hardware development, and much more.
This course helps a student to gain the knowledge and skills required for a successful career in the computer and tech industry.
BTech CSE programs offered at Shoolini University are:
Agriculture industry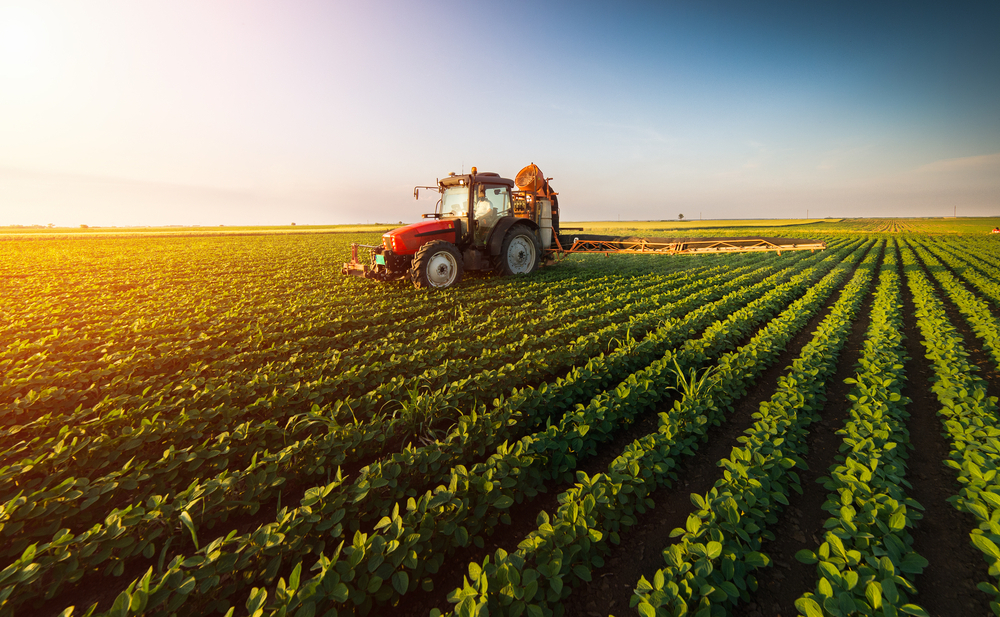 The agriculture sector has experienced buoyant growth in the past few years and is estimated to see huge growth by the year 2025. Hence, the agriculture economy is also expanding.
Agriculture is an academic discipline of science that includes the study of various business and technical subjects related to agriculture, horticulture, poultry farming, farm management, agricultural biotechnology, dairy farming, etc.
If someone wants to join this booming industry then he should pursue his graduation in agriculture. There could be no better choice than Shoolini University in order to build a strong career in agriculture.
Shoolini's School of Agriculture
The MS Swaminathan School of Agriculture at Shoolini offers several agricultural undergraduate, postgraduate, and doctoral programs.
Agriculture programs at Shoolini
Law Industry
Law industry has impacted the lives of several people directly. Almost everyone needs a lawyer at one point or another in life. And this industry is growing day by day, making it a booming industry.
To join this industry, one needs to pursue an undergraduate course related to law.
Shoolini University School of Law
Shoolini's school of law aims at creating pioneers in the field of law who can make a difference with their innovative talent and high-impact analytical skills. They also help their students bring positive change to society.
Programs offered at Shoolinis school of law
Biotechnology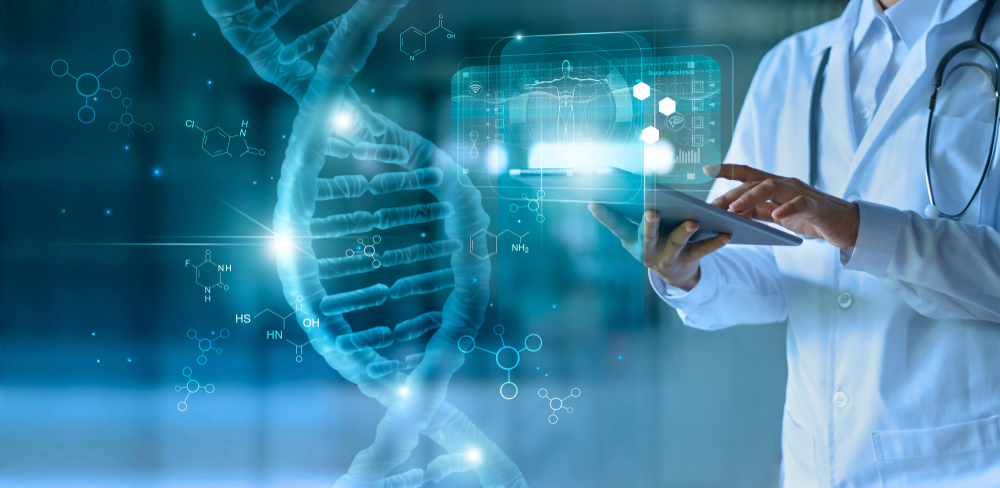 The Indian Biotechnology industry is expected to grow at an enormous rate by 2025. India is among the top 12 destinations for biotechnology worldwide which means this industry has a vast career in India.
The scope of biotechnology has expanded to diverse sciences like virology, and immunology, including other subjects like agriculture, health, plant physiology, cell biology, seed technology, etc.
The key responsibility of a biotechnologist is to modify living organisms in laboratories to develop new products.
Shoolini's School of Biotechnology
Shoolini University is known worldwide for its school of biotechnology. The university aims at developing technically skilled, qualified, and competent human resources through its excellent teaching methods.
Programs offered under Shoolinis School of Biotechnology
MSc Microbiology Research
Financial Services
India's finance and insurance industry have huge growth potential in terms of career opportunities. Financial services are the services provided to businesses and consumers by financial institutions. These institutions include banks, brokerage firms, insurance companies, investment companies, and consumer finance industries.
Programs Shoolini offers to join Financial Services
MBA Banking and Insurance
Hospitality
The hospitality and tourism industry has seen a boom ever since the post-pandemic era. Due to this reason, various people are keen to join this industry.
So, to join the hospitality industry one should pursue a degree in any of the hospitality programs.
Hospitality and tourism courses offered at Shoolini
BSc Hospitality and Culinary Management
MBA Tourism
Why Shoolini University?
Located in the pristine and green Kasauli Hills of Solan, Shoolini University has been ranked among the top 200 global universities by THE Impact Rankings 2022.
The university's faculty, student exchange program, internship programs, and placements make it the best private university to pursue your studies after Class 12.
Faculty
The faculty of Shoolini University is highly qualified and skilled. The faculty members consist of renowned academicians from national and international universities. These universities include IISC, USA, NIH, and Oxford.
Student exchange programs
Under the student exchange program, the university has some international collaborations with leading universities. This program let students go and study abroad. Shoolini has collaborated with universities including the University of Arkansas, University of Naples, Italy, University of Minnesota, USA, Lanzhou University, China, NIC, NIH, and Gachon University, South Korea.
Internship programs
The internship program allows students to develop and learn new skills as well. During the graduation and post-graduation periods, students go for internship programs at top companies.
Placements
Shoolini's placement cell is headed by a team of professionals. Their key responsibility is to make sure that every individual in their final year appears for placement interviews and secures a job.
Shoolini University provides 100% placement support.
Conclusion
If you are looking for a university to pursue any of these courses that will land you a job in the booming industrial sector, then Shoolini University is the right choice.
FAQs