A Top-Ranked Indian University
Shoolini University is a research and innovation-led campus that kindles great ideas and inspires out-of-the-box thinking. We are a new-age university with an NIRF ranking of 101-150 and H-Index of > 72.
The end goal at Shoolini University is to groom world-class students using quality research, skill-development, distinguished faculty, innovation and placements.
Students pursue rewarding careers to work at the world's leading companies such as Unilever, Nestle, Genpact, HDFC, Jubilant, Biocon, and Mercer. They also move on to study at the some of the world's best campuses such as INSEAD (Singapore), Stanford (USA), Gachon University (S. Korea) and more.
The University is accredited by the University Grants Commission (UGC) and National Assessment & Accreditation Council (NAAC). B Pharmacy program of Shoolini University is accredited by the National Board of Accreditation (NBA), the only in Himachal Pradesh and among the few in North India.
A university with a difference where you learn to succeed in life.
Welcome to Shoolini University!
Upcoming Events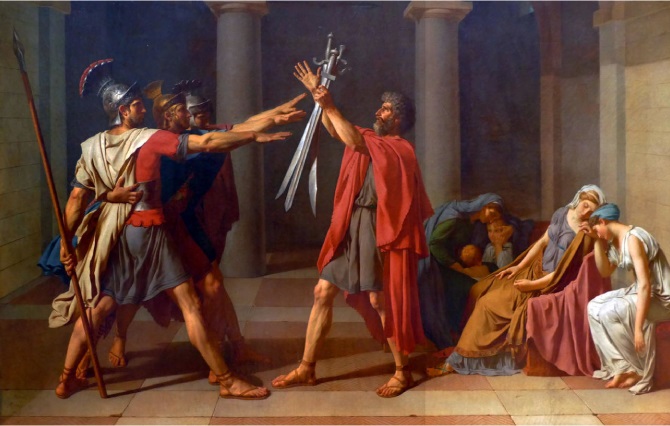 Fri May 07, 2021 Undergrad Seminar on Neo-Classical Sensibilities
Online
"Neo-Classical Sensibilities - 18th Century English Literature."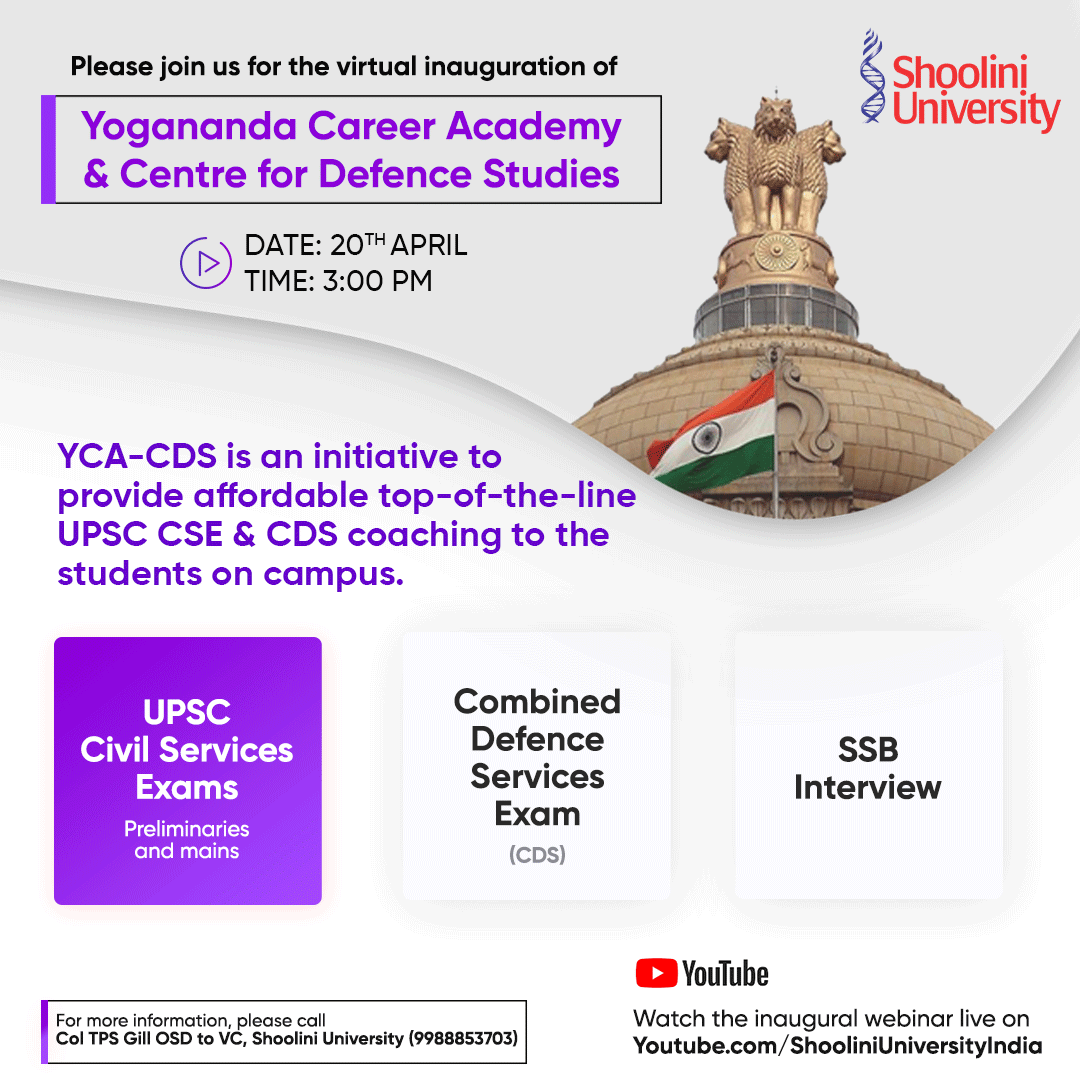 Tue Apr 20, 2021 Yogananda Career Academy
Online
Inaugural Event
COMPANIES THAT HIRE AT SHOOLINI
Student Testimonials

Lavesh Sharma (MBA)
If I have to describe my experience in one phrase then "It's been a rollercoaster ride". But throughout the whole journey, all faculty, my classmates and staff of the University helped me.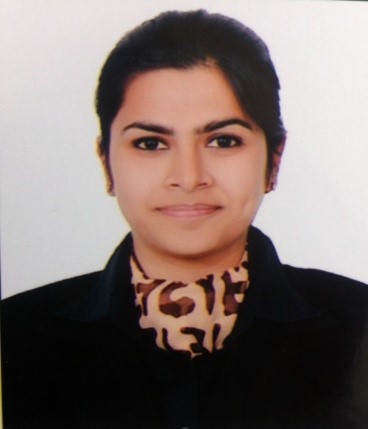 Jasmine Kaur
I am extremely grateful to Shoolini for providing me an international exchange program opportunity. It paved way to pursue Masters at Gachon University, South Korea.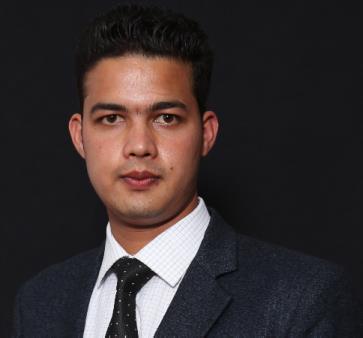 Dewanshu Sharma
I am thankful to my teachers at Shoolini whose guidance and support helped me secure a job in BioCon, a premier biotech company.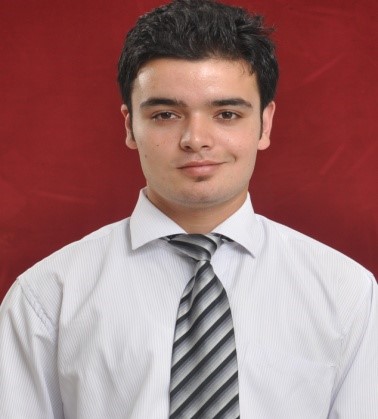 Yogendra Verma
I was able to secure a position at Stanford University as a Life-Science Research professional, a career I am enthusiastic about.
Amanpreet Kaur Virk (M.Sc.)
Shoolini's research environment inspired me to pursue PhD in Biotech, which also opened new doors for me as a foreign intern at Lanzhou University, China.

Arshpreet (B tech CSE)
I have been selected in an MNC Altruist Technologies and I express my gratitude towards my teachers and this place.

Varun Bhola (B.tech)
The biggest thing for every Engineering student is to get an opportunity to start their career with a reputed organization and a good package. I am lucky to have been placed with Tata Hitachi.

Abhishek Kanwar (MBA)
I am extremely happy to have been placed with ICICI Bank. All thanks to the University for providing a great campus placement opportunity to all of us.

Parul Mittal (MBA)
The day I got selected with Hindustan Unilever Limited was the happiest day of my life. I can't thank Shoolini University enough to bring in such a big company and to provide us with such a great opportunity.

Prachi Chauhan (B Com)
I entered the gates of Shoolini as a timid young girl and now Shoolini has transformed me into a confident professional.This has helped me to make my place in SCCNL.

Anish Chauhan (MBA)
I am sincerely grateful to Shoolini University for giving me the chance to find placement with JCB, a manufacturing giant.

Rajan Rolta (B Tech & M Tech Biotechnology)
I am grateful to Shoolini and my mentor for supporting me in filing nine patents during my B Tech and M Tech programs.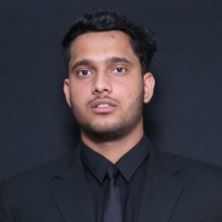 Vikas Bhardwaj (B Tech ME)
Being educated in a top-ranked university changed me completely. With the support of Shoolini University, I got a placement in a company like Havells.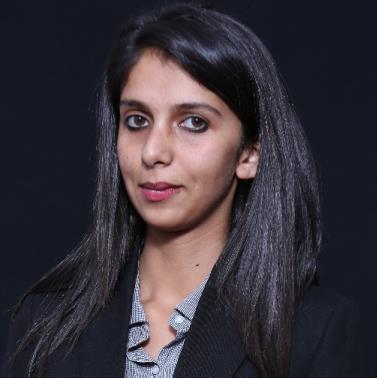 Dikshita Thakur (MSc Biotechnology)
The exposure and education at Shoolini enabled me to secure a job in BioCon, one of the top Biotech firms.

Kavita Thakur (MBA)
I have been placed with ICICI Bank, one of the top private sector banks in the country. I always dreamed of working in banks or financial sectors and Shoolini has made my dreams come true.