A Top-Ranked Indian University
Shoolini University is a research and innovation-led campus that kindles great ideas and inspires out-of-the-box thinking.
NIRF Rank: Overall - 101-150; Pharma - 39; Engineering - 112; Management - 75-100
We have an H-Index of > 75. Which means 75 papers have been cited 75 times
500+ students have filed patents. Our aim is to have each student file a patent
180+ courses with cutting-edge specialisations
Faculty from top Indian and international institutions

A university with a difference where you learn to succeed in life.
Welcome to Shoolini University!
Events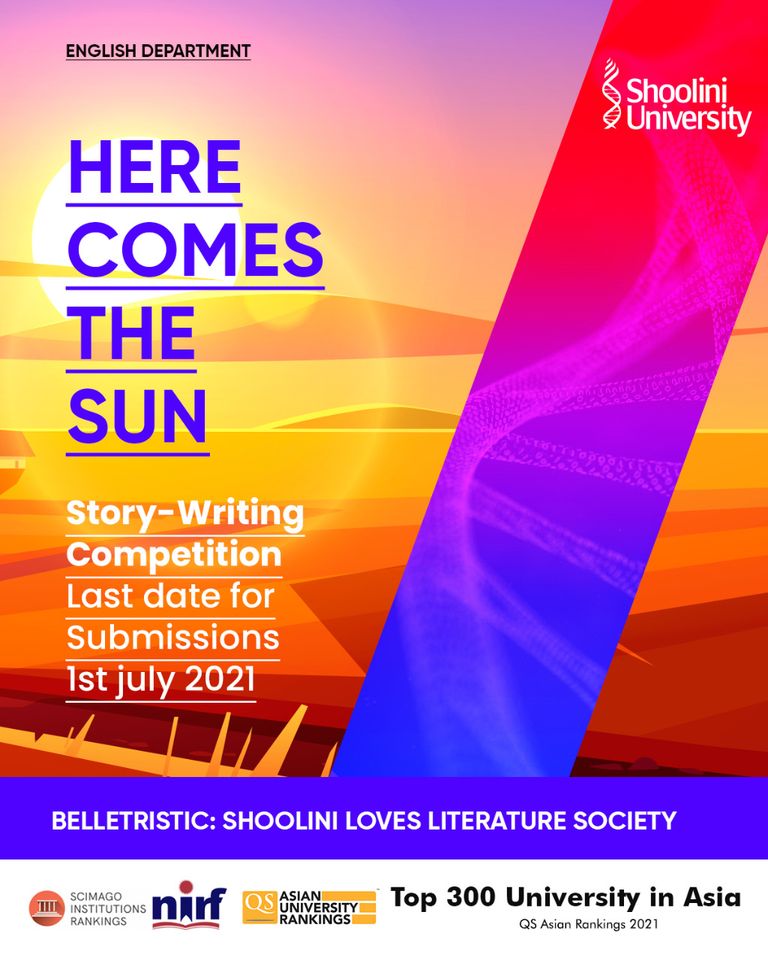 Thu Jul 01, 2021 Here Comes the Sun
Online
Want to get published? Write a story to celebrate life and love.
200+ Companies Hire at Shoolini
Student Testimonials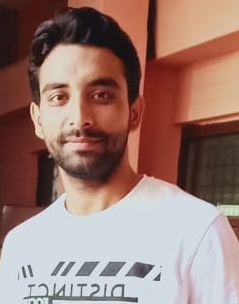 Devender Thakur (System Analyst, AADDOO Soft. Tech)
For me Shoolini was full of opportunities as I was in the first batch of B.Tech CSE in 2009 and spent almost long seven years at the Shoolini campus.

Lavesh Sharma (MBA)
If I have to describe my experience in one phrase then "It's been a rollercoaster ride". But throughout the whole journey, all faculty, my classmates and staff of the University helped me.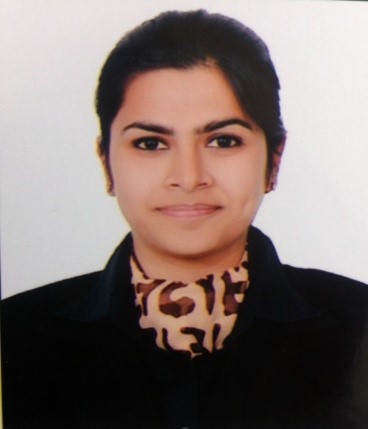 Jasmine Kaur
I am extremely grateful to Shoolini for providing me an international exchange program opportunity. It paved way to pursue Masters at Gachon University, South Korea.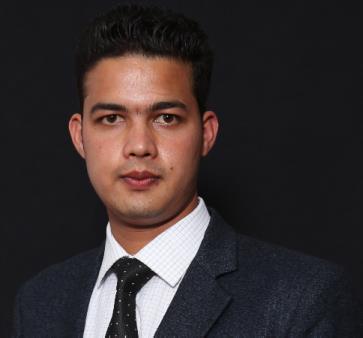 Dewanshu Sharma
I am thankful to my teachers at Shoolini whose guidance and support helped me secure a job in BioCon, a premier biotech company.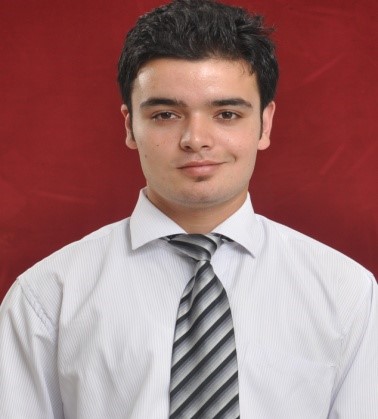 Yogendra Verma (BSc Hons. BT)
I was able to secure a position at Stanford University as a Life-Science Research professional, a career I am enthusiastic about.
Amanpreet Kaur Virk (M.Sc.)
Shoolini's research environment inspired me to pursue PhD in Biotech, which also opened new doors for me as a foreign intern at Lanzhou University, China.

Arshpreet (B tech CSE)
I have been selected in an MNC Altruist Technologies and I express my gratitude towards my teachers and this place.

Varun Bhola (BTech)
The biggest thing for every Engineering student is to get an opportunity to start their career with a reputed organization and a good package. I am lucky to have been placed with Tata Hitachi.

Abhishek Kanwar (MBA)
I am extremely happy to have been placed with ICICI Bank. All thanks to the University for providing a great campus placement opportunity to all of us.

Parul Mittal (MBA)
The day I got selected with Hindustan Unilever Limited was the happiest day of my life. I can't thank Shoolini University enough to bring in such a big company and to provide us with such a great opportunity.

Prachi Chauhan (B Com)
I entered the gates of Shoolini as a timid young girl and now Shoolini has transformed me into a confident professional.This has helped me to make my place in SCCNL.

Anish Chauhan (MBA)
I am sincerely grateful to Shoolini University for giving me the chance to find placement with JCB, a manufacturing giant.

Rajan Rolta (BTech/MTech BT)
I am grateful to Shoolini and my mentor for supporting me in filing nine patents during my B Tech and M Tech programs.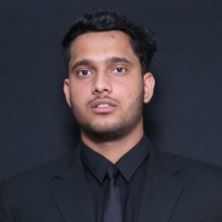 Vikas Bhardwaj (B Tech ME)
Being educated in a top-ranked university changed me completely. With the support of Shoolini University, I got a placement in a company like Havells.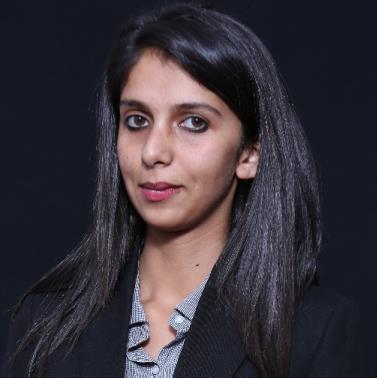 Dikshita Thakur (MSc Biotech)
The exposure and education at Shoolini enabled me to secure a job in BioCon, one of the top Biotech firms.