Shaina Chauhan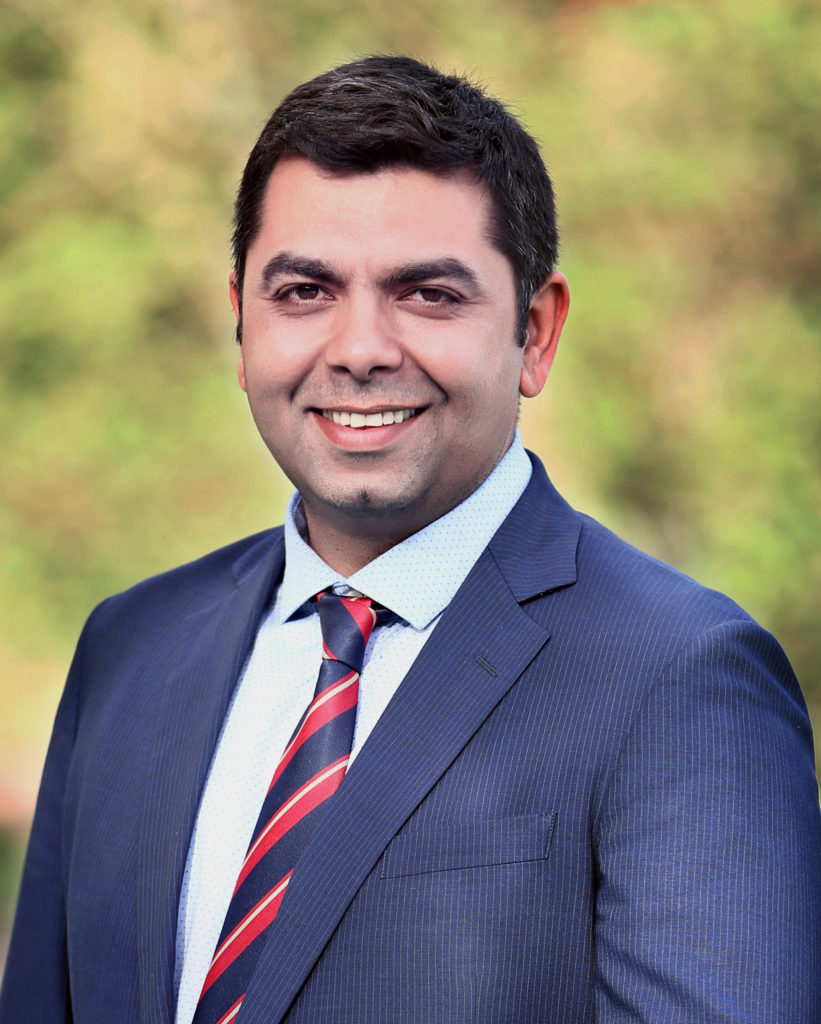 We interviewed Founder Trustee and Pro Chancellor Vishal Anand about the Universitys growth and future plans. Excerpts from the interview.
How has the university grown over the past years?
I believe Shoolini has created a unique model in the research and education space. Focused on research, this Global Top 200 University (THE Impact Rankings 2022) has produced exceptional innovations in several fields. Besides, Shoolini has built great careers for students the main reason the university exists. We have secured top national and international rankings and figure in the top 1 per cent of Asian and national rankings. NIRF has ranked us among the Top 100 for the second year in succession. I think this validates we are moving in the right direction. Our number one priority is to create and maintain the culture of being a great institution based on research, learning, and the happiness of students.
What is the biggest achievement for the university so far?
I think it is the multidimensional approach and our top spot in global rankings. Hopefully, in the years to come, we shall attain even better rankings. On the research parameters, we are already among the Top 6 in Asia and the Top Research University in India as per the QS Rankings. The outcome and recognition are overwhelming. We exist for student success and feel great when we see our students working at leading campuses in the world. That's what the real pride for any institution is our students make us proud!
What changes can we expect in the university?
This is an exciting period for Shoolini. We are looking for rapid growth in the next two to three years, not just in numbers, but multi-dimensionally as well. We want to be consistently recognised among the top 10 national universities and on global platforms as the Top Research University. We have an aggressive target to engage international and professional faculty as per the latest UGC scheme. We are also looking at creating some international-level structures and have already started on world-class housing facilities for 2,000 students. This will be at par with a 4-star hotel. On the academic front, we are planning to create an infrastructure that will take us to the next level of learning. We are working on some path-breaking technology to build a world-class academic facility that will enable learning through multiple platforms for the young students who come to Shoolini.
What more is being done to make hostel facilities even better?
One, we have a global operator. They are the largest in the world as far as student housing is concerned to help us manage the hostels better. Two, on the infrastructure side we are planning a complete overhaul. This will start with 3-4 different cuisines in the hostels at multiple messes for students to choose from. Renovation is already underway at the old hostels to bring them to par with the new hostels over the next 18 months.
Any other new infrastructure coming up on the campus?
We are building a world-class academic centre besides faculty housing in a big way. Also, we are creating more space for sports facilities as we believe real learning happens outside the classroom. You will see a lot of music rooms coming up, besides a film studio. We have also tied up with one of the largest food court managers in the world and they are setting up Dominos Pizza and a multi-cuisine food restaurant in the next 3-4 months.
What is being done to make students more employable?
We have two basic platforms to improve the soft skills of students. One is the SPRINT Programme and the other V-Empower coaching programmes. Together, these add another layer to student employability. More importantly, we are focussing on internships in a big way now. We want students to experience a real-world job environment while they are at Shoolini. This helps in two ways One, corporate exposure and two, it helps students understand and overcome challenges and culture in a professional environment.
As for start-ups, we have already incubated 4-5 of them from the campus. We have a continuous 3-month evaluation and a fund for anyone wishing to venture into entrepreneurship. The idea is that every student who walks out of Shoolini should have a clear career path and excel in their field.
What is your message for students?
You guys are lucky as India, as a nation, is in an exponential growth phase right now and many good things are going to happen. As an economic power, we are growing at a very fast pace. A lot of opportunities will open for you as you build your careers. The second good part is that you are at a progressive campus, in every possible way. Make the most of it. Explore as much as you can. Yes, you must go to the classroom and study, but think beyond the classroom. There is so much you can participate in as many parallel platforms are available on the campus. Also, electives add a different dimension to your learning. Experiment and learn beyond your classroom and subjects.
Our youth will lead the country into the next phase of growth. My blessings and good wishes to all students!