Do you aspire to fearlessly bombard ministers with questions that will make them squirm or spring into action in a terror-hit situation or a cyclone-ravaged place? This is the world of media& which is both exciting and challenging. And with technology transforming the way we consume media whether by sifting through the morning newspaper or watching the evening television news or on the smartphone, on Twitter, or other social apps the field of journalism and mass communication has opened a plethora of career opportunities.
A degree in Journalism and Mass Communication will help you fulfil your ambitious dreams. It will not just enhance your chances of getting a ticket to the newsroom but also be useful in other fields, such as communications, marketing, education, and entertainment.
Sounds interesting? If yes, dont miss some of the most important key points before you decide what will work best for you.
Journalism is the activity of gathering, assessing, creating, and presenting news and information. Basically, writing about recent developments. Mass communication is the study of spreading information to a large audience through various means of communication.
We all are connected through a web of different means of communication. Whether its the latest news around the world or news on cricket scores, we get to know about them. This is all because of mass media and technology. Mass communication is nothing but dispersing information to a huge number of people, i.e., the whole country or the world.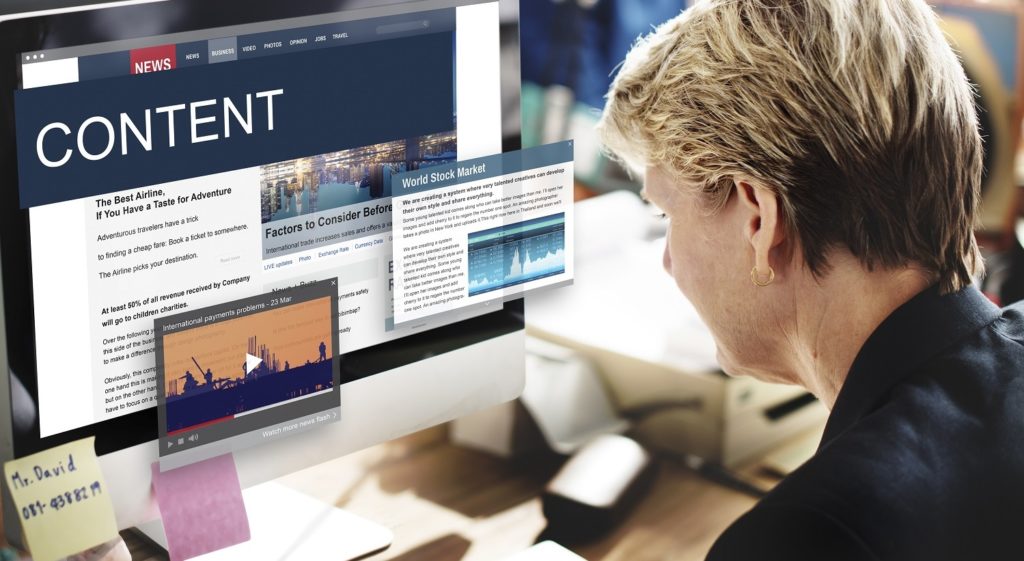 If mass communication is the activity of dispersing news, journalism is concerned with the collection and dissemination of news through print media as well as electronic media. This involves various areas of work like reporting, writing, editing, photographing, broadcasting, or cable casting news items. Journalism includes investigating, analyzing, and reporting local as well as world events, trends, current affairs, and so on.
In recent years, the field of mass media and communication has evolved into a partially interactive concept that touches almost every aspect of human life. And, with the sheer proliferation of media into our lives through newspapers, television, and the internet the field of mass communication is gaining popularity like never.
Why should you pursue a degree in Journalism and Mass Communication?
A degree in Journalism and Mass Communication brings an opportunity to work under/with creative, well-educated people who inspire you to do well. The scope of mass media as a field is increasing and there is never a dearth of job opportunities. One gets the taste of name, fame & money and also travel while working.
Rewarding career
Broaden your network
Social prestige
Travel and gain new experiences
Ample career opportunities
Social networking
Glamour
Brings creativity
Gain skills
Freelancing
Shoolini Students Always Achieve Their

Life Goals

. Find Out How!
One-Student-One-Patent Policy
Industry-driven curriculum
100% Placement in CSE, MBA, Hospitality
Need-cum-Merit based Scholarships
Scope and career prospects of Journalism and Mass Communication
Theres an ever-increasing scope for aspirants in the field of Journalism and Mass Communication, considering the growing popularity of mass communication mediums. Its scope in India is wide, if you can do well in your field, you can work with some of the best publishing houses, production houses, news channels, radio channels, or PR firms of the country.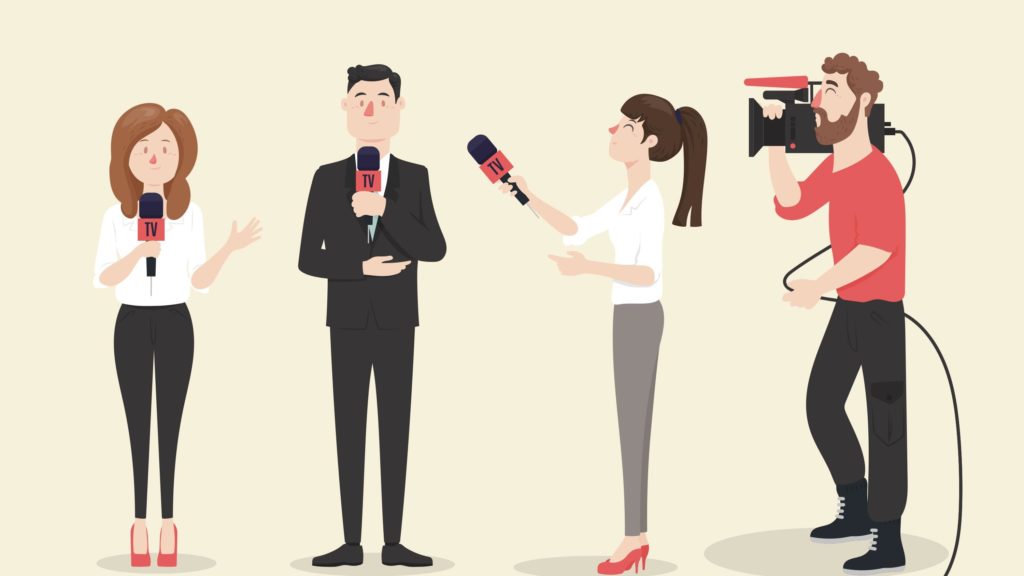 List of Top 10 career options in Journalism and Communication:
1. Television
The post-pandemic era created a rising demand for creative producers and directors in the entertainment sector. For those of you who have a knack to entertain people through films, this is the correct profile for you. You can get into the media world and explore multiple profiles including television and film directors and producers. Professionals with this degree can also fit the profiles of scriptwriters, video editors, 3D designers, graphics, and animation creators among others.
2. Journalist
The most common career choice after a degree in J&MC is that of a journalist. It provides aspirants with all the required skills and knowledge related to Journalism, aiding them to deliver the true story to the public effectively.
3. Digital Marketing Expert
A degree in J&MC equips students with skills that are required for a flourishing career in Digital Marketing. In todays technology-driven world, you get to experiment with diverse career avenues in specialized areas, including SEO, SEM, Content Writing, Graphic Designing, Email Marketing, Social Media Marketing, Inbound Marketing, and Web Analytics.
4. Radio jockey (RJ)
Radio Jockey is an emerging field, budding with a multitude of career opportunities. With a J&MC degree, you acquire various skills and learn diverse aspects of communication and a knack for storytelling, creativity, Thinking-Out-of-the-Box, and much more.
5. Social Media Executive
As an executive in social media, you work and spread ideas, as todays generation spends most of its time on social media. As a social media director, you are responsible for creative endeavours from ads to events to charities and the sharing of video throughout.
6. Content Creator/ Developer
Diverse digital channels employ media, organizations, businesses, and agencies to create content. You might become a journalist, you could be an artist or a sportswriter and you might write about events. You can also compose branded material belonging to the business sphere.
7. Public Relations Professional
A degree in J&MC equips you with excellent communication, negotiation, interpersonal, and management skills that are best suited for job roles related to Public Relations.
Arent you surprised how people are trending so much on social platforms? How have they built a strong network and connections in the market?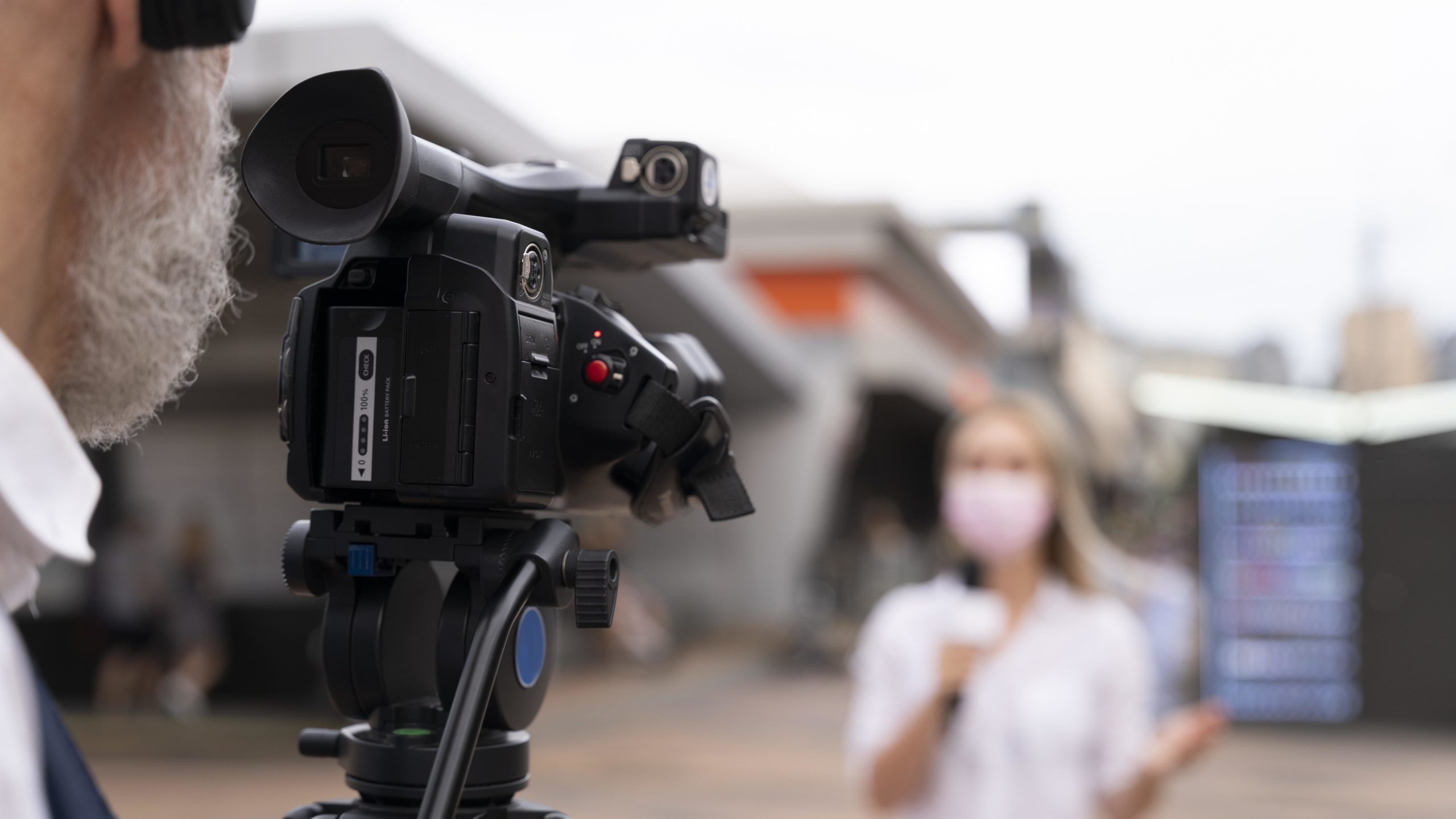 Leading organizations around the world are constantly in search of talented individuals who can effectively represent their brand and build a strong network and connections in the market. With the growing awareness in organizations regarding their brand image, the demand for PR professionals has grown exponentially!
8. Publicity/Advertising Industry
Students have been taught about advertisement and its use right from the time of their bachelors degree. Publicity is about selling your product via a concept. Here, imagination is essential. In India, there are numerous organizations that need fresh ideas from creative artists and planners.
9. Event Manager
Event Management firms are growing day by day. A Mass Communication Graduate can work for an Event Management Company as an Event Manager or set up his own firm handling events. It's a high-paying Industry and is growing day by day.
10. Broadcasting and Production
A degree in Mass Communication can also get you into the production line. There is a larger scope of jobs in various sectors like Film making/TV Producer/Editor/Camera Person/Screenwriter/Art Director.
Top companies that hire journalism and mass communication graduates
There is an unpredictable growth in Mass Communications that covers both the Media and Journalism streams. Due to the advancement in technology and with the increase of broadcasting channels like television sets, radio stations, social media, news channels, had brought a targeted audience together and opened immense opportunities and options to the aspirants who are good in public speaking, writing, and reporting. A degree in Journalism and Mass Communications opens many opportunities for people who want to make their career in Journalism, Advertisement, communications, Radio, Television, and many more. Both the streams have their utmost importance and opportunities in the real world.
Hindustan Times Group of Publication
Perfect Relations
NDTV Network
Balaji Telefilms
Zee TV Network
DDB Mudra Group
Times of India Group
Viacom
Reliance Entertainment
Edelman
Why study Journalism and Mass Communication at Shoolini University?
A degree in mass communication from Shoolini University opens doors of opportunities in Journalism, Public Relations, Reporting, News Analysis, and Advertising. Under our programme, students are guided to produce and star in our in-house radio and news channel called Radio Shoolini. The department of Journalism and Mass Communication also brings out a bi-monthly newsletter and video news bulletins. The talented students produce, direct, and perform regularly to display their immense talent. Advanced technology and equipment are available in video editing to train and guide students in the production of video news bulletins.
Students are sent to reputed media houses for internships. During this period, they get hands-on training and exposure to the industry's best practices. Our Industry-ready programme empowers students for suitable job placements in top media houses. To sum up, we have listed why you should consider Shoolini University for this programme:
Mentorship from practicing journalists
Students interact with expert visiting faculty on J&MC
Students can study abroad through various exchange programmes
Students of J&MC bring out in-house newspaper
Top-tier placements in reputed media houses
Practical experience in TV, Radio & Print
Journalism and Mass Communication courses offered at Shoolini University
So, we welcome you to experience revolutionary learning with global-standard facilities at Shoolini University, Solan.
Join this world-class university and establish a dynamic career in Journalism and Mass Communication!