Liberal Arts is one of the oldest subjects in the world. Even the Greeks believed those with a Liberal Arts degree were the only educated ones. Liberal Arts in todays context would offer anyone an intellectual grounding, making them capable of considering and solving problems on priority.
Liberal Arts follows an interdisciplinary approach and covers a broad spectrum of topics, including humanities, social, formal, and natural science. Students who pursue this degree can look forward to a career across multiple niche areas. These comprise public relations, technical writing, historians, museum curators and community, and social services, to name a few.
What is a Liberal Arts degree?
Liberal Arts covers everything from theatre arts to subjects like economics. Adopting an interdisciplinary approach, multiple bachelor's, masters and doctorate-level courses are covered in its ambit. Some of these include BDesign, BA (Hons) Liberal Arts, BA/BSc Behavioual and Neuro Psychology, MA English Literature, MA Political Science, and MA Psychology. Different PhD level programs are also covered under the Liberal Arts degree.
Why is Liberal Arts education important?
Liberal arts education develops the vision to compare situations and varied events from different perspectives. It sharpens analytical skills and takes students a step further than cramming facts and figures, where they can find logical conclusions to ideas through research, logic and observation. Experiential learning also forms a vital part of Liberal Arts education, providing students with the confidence to take informed and logical decisions. It teaches that every problem has multiple solutions and options.
What do you study in Liberal Arts?
Any student enrolling for a Liberal Arts degree studies and develops a holistic view of history, literature, writing, philosophy, sociology, psychology and creative arts, including some additional categories. In a nutshell, students explore a range of options across humanities (literature, history, philosophy), arts (theatre, painting, music) social sciences (economics, psychology, sociology) and natural sciences (chemistry, physics, mathematics).
Students who take up Liberal Arts as a career develop soft skills like collaboration, creativity, critical thinking and effective communication. With experience and expertise, they become the first choice of employers. This is due to their multiple abilities, including their eagerness to explore uncharted territories, ability to solve critical problems, analytical skills, awareness of group dynamics, and ability to inspire and persuade others.
Liberal Arts Degree at Shoolini
Shoolini University, a top 200 global university, offers various courses in Liberal Arts. The curriculum has been framed keeping the NEP 2020 guidelines in mind. Subjects like English, Hindi, Psychology, History, Political Science, Yoga, etc., are covered under the ambit of Liberal Arts at Shoolini University.
There are 3 different schools under the Faculty of Liberal Arts and Ancient Indian Wisdom at Shoolini University:
These schools train students for careers in teaching, civil services, corporate and other allied sectors. Students get the opportunity to be a part of international student exchange programs. This provides them exposure and sharpens their analytical and critical thinking skills, eventually making them successful professionals in their chosen fields.
The Liberal Arts Schools at Shoolini have an experienced faculty with years of teaching and research experience. The schools are headed by professionals with decades of experience along with fellowships from America and Europe.
Let's see some of the top Liberal Arts Programs offered at Shoolini University:
The School of Journalism and New Media offers a three-year undergraduate course – BA in Journalism and Mass Communication. The specially designed curriculum trains students for successful careers in advertising, news analysis, public relations, and reporting.
Students develop practical skills in different aspects of the media industry. Hands-on experience through internships in leading media houses like Indian Express, Time of India, The Tribune and Red FM also adds to their skill set.
Veteran journalist Vipin Pubby, who has been editor of the Chandigarh edition of Indian Express for 14 years, heads the School of Journalism and New Media at Shoolini University.
Chitrakoot School of Liberal Arts at Shoolini University also offers a four-year BA Liberal Arts program. This Honours degree allows students to study various subjects, including English, History, Political Science, Philosophy, etc. They can also focus on one subject during this course.
The course has been designed such that students get the opportunity to test their creative thinking, problem-solving, communication, and interpersonal skills. In short, it will develop their humanistic perspective toward life.
Those who want to pursue a career in public life will also benefit from BA Liberal Arts as the degree builds a knowledge base and strengthens their subject knowledge. For such students, multiple career positions open up in the corporate, media and journalism sectors.
Specialisation is also available in subjects like English, History, Political Science, Sanskrit, Hindi, Theology, and Philosophy, to name a few.
Students can also pursue higher education degrees like Masters in Arts (MA), Bachelors in Education (BEd), and Masters in Business Administration (MBA), etc., after successful completion of BA Liberal Arts at Shoolini University.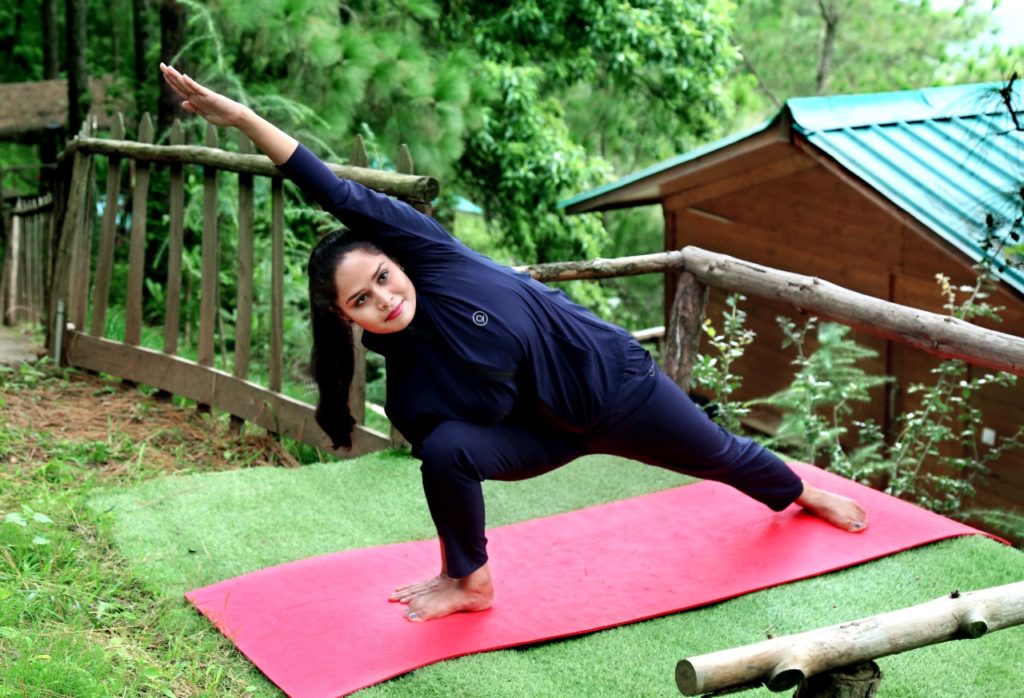 BA Yoga comes under Shoolinis School of Ancient Wisdom and Yogic Studies. Students with 55% in 10+2 can also seek admission to BA Yoga at Shoolini University after they attain a qualifying score in CUCET/NEET/JEE or Shoolini Universitys multiple choice entrance examination.
This course provides an in-depth knowledge of Yoga, its beliefs, applications and benefits. This course has been framed keeping the NEP 2020 guidelines in mind. BA Yoga has been designed according to the burgeoning demand of yoga researchers and professionals. Topics like fundamentals of Yoga, Yoga practices, Yogic diet basics, school education and Yoga, etc., are also covered in BA Yoga.
The guide and mentor at the School of Ancient Indian Wisdom & Yogic Studies, Subodh Saurabh Singh has over 10 years of experience in conducting Yoga academic and training programs for reputed organisations like the Indian Air Force, Indian Army, AYUSH, UPSC, Information and Broadcasting Ministry, and many others.
Positions like Yoga instructors, yoga therapists, yoga teachers, clinical psychologists, yoga aerobics instructors, yoga trainers, and yoga specialists also open up for those who complete a BA Yoga degree.
Degree programs like BDesign, MA English Literature, MA Political Science, MA/MSc Psychology, MA Hindi, MA History, MA Public Policy and Administration, PhD English, PhD History, PhD Political Science, PhD Psychology, PhD Sanskrit, PhD Theology and PhD Sociology are also covered under the Liberal Arts Degree programs at Chitrakoot School of Liberal Arts at Shoolini University.
What can you do with a Liberal Arts degree?
Students develop skills like creativity, problem-solving, and communication. They can seek multiple career options after they complete a Liberal Arts degree. Some prominent career positions that Liberal Arts graduates can seek are:
Advertising Representative
Artist
Event Director/manager
Graphic Designer
Journalist
Marketing Specialist
Public Relations Manager
Research Analyst
Social Worker
Statistician
Teacher
Technical Writer
Customer Service Representative
Editor
Training and Development Specialist
Shoolini University has a dedicated placement cell that provides 100% placement support to all students. Over the years, Liberal Arts students of Shoolini University have found employment with leading companies and organisations.
Companies that recruit students from Chitrakoot School of Liberal Arts include:
Decathlon
Hindustan Times
Indian Express
The Tribune
Time of India
Just dial
SBI Cards
SBI Mutual Fund
Conclusion
A Liberal Arts degree opens a multidisciplinary approach to life. Students develop the most sought-after soft skills like public speaking, presentation, collaborative work, and critical and analytical thinking. With such a rich and diverse skill set, many career options are available in journalism, public relations, politics, social work, psychology, management, marketing and civil work.
Education in liberal arts enriches foundational knowledge across many subject areas. Skills in reading, research and simplifying the art of the complex give them an edge in life, which many other traditional degrees do not offer.
FAQs
1. What is the duration of a Liberal Arts degree at Shoolini University?
The duration of a Liberal Arts degree at Chitrakoot School of Liberal Arts is 4 years. Students with 55% marks in 10+2 from any stream are eligible for the course.
2. What is the purpose of a Liberal Arts education?
Education in Liberal Arts makes students open communicators and develops their critical and analytical thinking. They become creative thinkers and contribute positively to society.
3. What are the benefits of pursuing a Liberal Arts degree from Shoolini?
Students get multiple subjects to choose from, faculty members from reputed international universities, international exposure, and a rigorous academic curriculum framed according to the 2020 NEP guidelines. The university has a dedicated placement cell that finds placements for students in top companies.