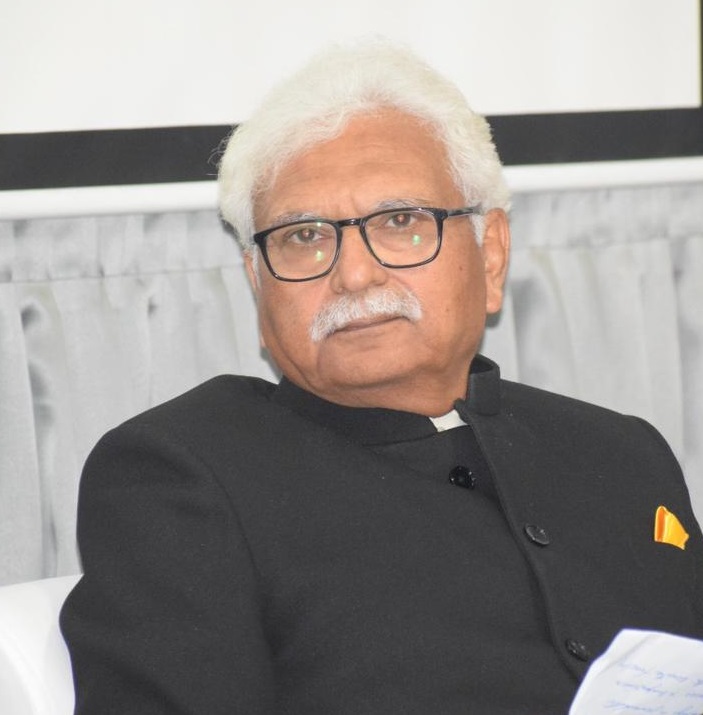 Vipin Pubby is not just a name but a veteran journalist and political analyst with a career spanning over four decades. With a wealth of experience and a unique perspective, he brings a wealth of knowledge to the Shoolini University community.
With an impressive career spanning 43 years at The Indian Express, Vipin Pubby served as the editor of various editions for a remarkable 18 years. His tenure as the Editor of the Chandigarh edition of The Indian Express for 14 years showcased his dedication and leadership. He has also served as the Editor in J&K and Gujarat, experiencing and understanding diverse regions of India.
Vipin Pubby's contributions extend beyond his journalism career. He is the acclaimed author of "Shimla: Then & Now," a book that offers a unique perspective on the history of Shimla, the Summer Capital of the Raj, from an Indian viewpoint. This book has garnered wide recognition, with both editions being completely sold out. His influence can also be found in chapters he has contributed to various books and anthologies.
In addition to his print career, Vipin Pubby's insights are regularly featured in leading newspapers and journals, including The Hindu, Deccan Herald, IndiaLegal, Hind Samachar Group of Newspapers, Lokmarg, and on prominent websites like DailyO, Scroll, and The Quint. His ability to dissect current issues and provide valuable commentary is what sets him apart.
Vipin Pubby's expertise extends to education as well. He has been invited to deliver lectures to journalism students in various universities and colleges, sharing his vast experience with the next generation of media professionals.
Beyond his professional achievements, Vipin Pubby is a passionate traveler who has explored regions across the globe, including the United States, Europe, the Middle East, South East Africa, and Africa. His travels are not just for leisure but often involve attending conferences and delivering lectures. This wanderlust also adds to his rich perspective.
With a strong journalistic background, literary contributions, and an engaging teaching style, he is a valuable asset to our institution.
Publication
Vipin Pubby is author of the widely acclaimed book Shimla: Then & Now, a book on the Summer Capital of the Raj from an Indian's perspective. The book chronicles the history of pre and post independence Shimla. Both the editions of the book have been completely sold out. In addition he has contributed chapters to various books and anthologies.