A Bachelors in Business Administration is the first step into the business world. This cutting-edge program is in great demand as it equips students with professional business management qualifications and skills that help them take up top leadership roles.
Being an industry-oriented course, a BBA degree will open the doorway to a plethora of job opportunities in varied sectors such as Sales, Marketing, Education, Finance, and Government, to name a few. It trains students in practical and theoretical knowledge, offering them real-world experience.
Students who want to make it big in the business arena should choose a specialisation as it involves an in-depth study of a specific subject. This makes the student an expert in the particular area, allowing him to master the details and gain additional skills and proficiency.
BBA Overview
The BBA program at Shoolini University is a 3/4-year undergraduate professional program with an emphasis on practical application. Students from all three streams, i.e., Science, Humanities, and Commerce can pursue a BBA program.
The program develops essential business and management skills, including communication, interpersonal leadership, teamwork skills, the capacity to learn, think critically, and solve problems, ethical values, social responsibilities, and personal beliefs, further preparing them for top positions in leading corporations.
BBA Specialisations in 2022
A BBA degree with specialisation is gaining popularity among the youth. Reason? Not only does it help them attain more experience and knowledge in their chosen areas of interest, but it also enhances their performance. This in turn means better salaries and leadership positions.
Some of the most popular specialisations in BBA are:
BBA in Rural Management
This covers subjects like cooperative management, social management, development management, rural project management, and public policy management, among others. BBA in Rural Management program at Shoolini prepares students for opportunities in the public and private sectors.
Reasons to choose BBA in Rural Management
The scope of BBA in rural management is vast and expanding day by day. Considering that more than 60 per cent of the Indian population resides in rural areas, the demand for qualified individuals in this industry is high.
These graduates cater to the marketing, financial, and human resource requirements of global conglomerates in rural areas.
You will be more equipped to deal with the challenges of rural areas and grow your business.
This degree will equip you for a successful profession in a rural setting.
Career Opportunities: You can work as a Policy Analyst & Planner, Program Coordinator, Researcher & Consultant, Manager/Official in govt & private organisations and Manager in Microfinance Institutions (MFIs).
BBA in Aviation and Management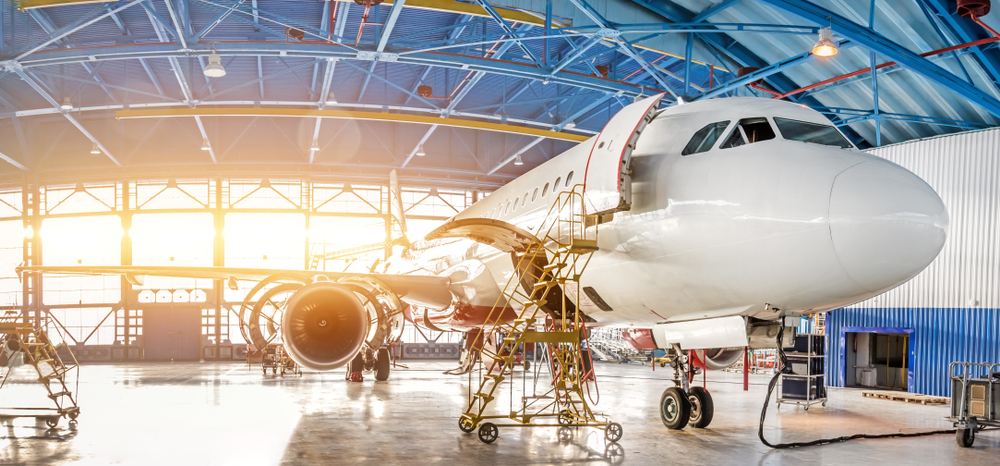 BBA in Aviation and Management provides the necessary training to lead teams and manage various tasks of air transportation, airport operations, passenger forecasting, etc. Leading airline companies hire these students for marketing, airport planning and airline management.
Reasons to choose BBA in Aviation and Management
Aviation Management is vast and ever-growing, and this program allows students to apply for several job profiles in the aviation sector.
There is a huge demand for BBA Aviation Management graduates in the airline industry and aircraft manufacturing companies.
Equips students with the skills and knowledge required to manage the proper functioning of the airport and also the airlines.
Equips students to identify problems in the aviation industry and provide innovative solutions.
Career Opportunities: Credit Control Manager/, Airport Manager, International Tourism Manager, and Program Manager.
BBA in Banking and Insurance
BBA in Banking and Insurance focuses on the theoretical, technical, and practical aspects of Banking and Insurance. The program offers students a basic understanding of the financial and insurance markets.
Reasons to choose BBA in Banking and Insurance
The banking and Insurance sector is one of the most prolific recruiters of young and skilled personnel in India, hence, it offers an abundance of career prospects.
Students attain the basic knowledge and skills necessary in financial markets.
Students learn how to combine theoretical and practical knowledge to make decisions for insurance and banking.
Career Opportunities: Internal Auditor, Investment Analyst, Credit & Risk Manager, Insurance Manager, Investment Banker, Asset Manager and Agent/Broker.
BBA in Computer Science and Entrepreneurship
This 4-year interdisciplinary program at Shoolini University provides an in-depth understanding of financial planning, marketing strategy, and business practices for entrepreneurs. Students with good analytical and management skills have a bright future after completing their BBA in Computer Science and Entrepreneurship.
Reasons to choose BBA in Computer Science and Entrepreneurship
Offers flexibility to work and explore different industries.
Provides combined knowledge of computer science with business management./
Offers application-oriented and student-centric learning.
Career Opportunities: Software Developer, Web Designer, System Programmer, Franchise Operator, Network Analyst, Technical Support Engineering, Policy Analyst, Data Analyst, Entrepreneur and Business Consultant.
Shoolini Students Always Achieve Their

Life Goals

. Find Out How!
One-Student-One-Patent Policy
Industry-driven curriculum
100% Placement in CSE, MBA, Hospitality
Need-cum-Merit based Scholarships
BBA in Data Science
BBA in Data Science is an undergraduate program that focuses on data science and business analytics. Top companies use business analytics for data-driven decision-making. They use the insights to create better-informed decisions, develop plans, and help their clients in getting the best results.
Reasons to choose BBA in Data Science
The global data analytics market is expected to expand at a 30% compound annual growth rate within 2023, highlighting the global demand for Data Scientists.
We live in a digital world, everything is data-driven, making Data Science one of the hottest career fields today.
Data Science graduates are valuable assets to any organisation or business.
Career Opportunities: Data Scientist, Data Analyst, Chief Technology Officer, Machine Learning Engineer, Project Manager, Application Architect and Statistician.
BBA in Digital Marketing
The 4-year BBA in Digital Marketing program at Shoolini University is designed to equip students with major skills like analysing marketing campaigns, digital aspects of marketing, concepts of sales conversions, functioning of the modern marketing world, and advanced research in the discipline.
Reasons to choose BBA in Digital Marketing
Digital Marketing is a prerequisite for any business today, almost every Industry demands digital marketing skills.
Digital Marketing is a field for creative minds.
There is a wide career scope in Digital Marketing
The pay scale is skyrocketing due to positive growth.
Career Opportunities: Marketing Executive, Product Manager, Brand Manager, Advertising Manager, Marketing Communications Manager, Marketing Research Analyst, Digital Marketing Manager, Public Relations Manager, and Business Development Manager.
BBA in Finance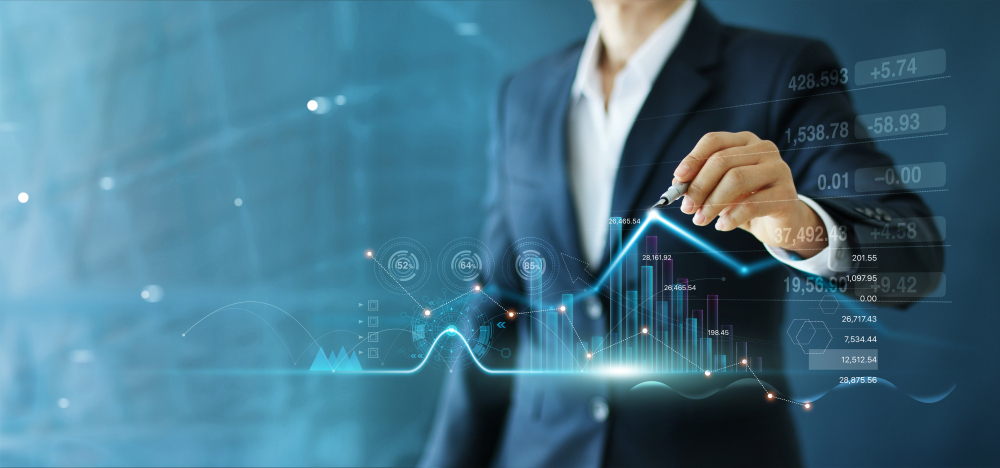 BBA in Finance equips students in making predictions and forecasts about investments and insurance. Students learn about investments, portfolio management, financial engineering, international finance, and corporate finance from both a theoretical and a practical standpoint.
Reasons to choose BBA in Finance
Students gain important management skills related to the banking and financial sector.
Finance graduates are in high demand among top recruiters.
Students can also get into the field of research and provide financial solutions to leading MNCs and organisations.
Career Opportunities: Financial Manager, Credit Analyst, Financial Analyst, Consultant, Business Analyst, Internal Auditor, Financial Investment Analyst and Finance Officer.
BBA in Human Resource
BBA in Human Resource Management is one of the most popular UG management programs. It provides a comprehensive knowledge of management principles, as well as expert training in personnel and HR management.
Reasons to choose BBA in Human Resource
If you are a people person and love to socialise, this field is perfect for you.
Earning a BBA in Human Resource Management will land you a satisfying job.
The program boosts your problem-solving and communication skills.
A wide variety of career options are available to those who complete this program.
Career Opportunities: HR Executive, HR Manager, PR Manager, Recruiter, Trainee Human Resource Management, Production Manager, and Quality Assurance/Quality Control Manager.
BBA in Operations Management
BBA in Operations Management is a graduate program that covers advanced lessons in Accounting, Management, Organisation, Statistics for Business, Materials Management, Quality Management, and Information Technology.
Reasons to choose BBA in Operations Management
BBA operations management opens doors to ample career opportunities. Operation management roles are highly sought after and the jobs related to the field will never be out of demand.
The skills you obtain through this program make you a proficient manager.
Skills acquired by students while studying BBA operations management can be applied across any sector making the field diverse.
Career Opportunities: Product Manager, Logistics and Supply Chain Manager, Plant Supervisor, and Area Operations Manager.
Study BBA at Indias No. 3 Private University
School of Business Management, Shoolini offers advanced specialisations and a unique curriculum. The dynamic curriculum is designed by expert faculties who prepare you for managerial and entrepreneurship roles through lectures, projects, hands-on experience, and internships.
Benefits of Shoolini BBA
Using a cross-functional and cross-cultural lens, the BBA curriculum prepares students for top positions in the business world and helps them grow as lifelong learners and competent professionals.
Dynamic Curriculum
Students gain knowledge, valuable business and management skills (communication, interpersonal leadership, teamwork), and how to think critically and solve problems through a dynamic curriculum designed with industry-academia partnerships. It comprises add-on modules that focus on skill sets and creativity. Each quadmester, the curriculum includes a skill development module known as SPRINT. This week-long program emphasises industry exposure, hands-on learning through corporate workshops, team-based activities, leadership development, management games, and guest lecturers.
Global Alliances
International exchange programs connect Shoolini students with business schools all around the world. They get ample opportunities to study abroad and broaden their horizons. Prominent among these are, the University of Arkansas, USA; Lanzhou University, China; University of Naples, Italy; Taipei Medical University, Taiwan; Gachon University, South Korea; South Dakota Mines University, USA.
100% Placement Record
Shoolinis management program has a 100% placement record. A wide range of employment opportunities are available with leading companies such as the Bank of America, Genpact, Vardhman, Hindustan Unilever Ltd., and DMI Finance. In addition, two months of a summer internship with a top company is mandatory for every student.
Shoolini students have access to a comprehensive understanding of business and management through various specialisations.
We can conclude that enrolling in a BBA program with a specialisation at Shoolini University is a perfect choice to further your career and live your dreams.