Placed with ICICI Securities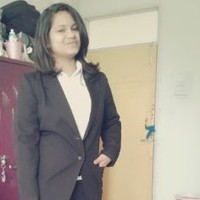 Shoolini University is an amazing place to study, explore and perform outstanding in each and every activity whether it is in the class or outside the class. MBA course is more practical rather than subjective in nature.
It helps to build your career and focuses more on the overall persona enhancement. Here, real time situations are created for us to increase our knowledge and out of the box thinking to solve the problem. SPRINT sessions also help us to work in teams, built our leadership skills, etc.
All this has helped me to get placed with ICICI Securities, one of the leading companies in the financial sector. I wanted to extend my special thanks to Mr Chander Mohan Gupta for his support and motivation at all times. All over it is a great place to study and to explore your future.