As per the Global Entrepreneurship Monitor, there are more than 586 million entrepreneurs globally. And this number is expected to rise in the coming years.
Interestingly, India is the second largest MBA hub after the USA in the World. Also, the Indian financial sector grows at about 8.5% every year. So, India is emerging as the best option for higher business studies. After that, the world is your stage and equipped with a degree, you can find a job or start a business anywhere around the globe.
Now, the question is, why Business Management?
A person with a business management degree can get a wide array of career opportunities in various industries. Someone who is willing to enhance his leadership skills and wants to be an entrepreneur should definitely pursue a business management degree.
Business can never be out of business, so, being an evergreen industry, it continues to provide aspirants with lucrative salary packages and job security.
With a business management degree, one can explore more and work in the field of their interest. The degree includes business programs such as BBA, MBA, and PhD business management.
In this blog, we will talk about a Business Management Degree, the specialisations available, skills required to pursue business management, career opportunities, and much more. But, lets first find out what a Business Management Degree is all about.
Business Management Degree
A business management degree teaches marketing, administrative, and even accounting skills. Students also learn to work closely with a team and develop skills to successfully manage an organisation or a business.
A business management degree can be a bachelors degree in business management or a masters degree in business management.
Now, let us take a look at some of the skills required to pursue a career in business management.
Skills required for business management
1. Communication skills
One of the basic skills required for any degree or position is communication. As a business professional, the person must be able to convey his ideas and intentions professionally and effectively.
2. Management and leadership skills
These two qualities are always an add-on. These skills will help a person to grow and allow him to take on new responsibilities within the current role.
Management concepts include planning for the organisation, preparing for and managing organisational changes, and controlling organisational resources.
3. Financial intelligence
Business is all about finances and managing finances, even if your role is not limited to finance or accounting. Financial intelligence is a must whether you are in management, sales, marketing, or human resources.
This knowledge will help you stand out. With finance intelligence, you can analyse and interpret financial data and use it to make informed business decisions.
4. Information technology
Alike financial intelligence, knowing information technology is essential. Awareness of IT will surely make you a preferred choice among competitors. Not necessarily a deep understanding, but business professionals should at least know how IT affects business operations. Along with this, they should know how to utilise business technologies to their advantage.
5. Critical thinking and problem solving
These two skills are the two most essential skills for business management. As a business professional, you will face many day-to-day challenges that would require careful and thoughtful analysis.
These are some of the skills required in business management. Here are jobs and career opportunities after completing a business management degree.
Jobs and career opportunities
1. Project Manager
A project manager is responsible for organising, planning, directing, and coordinating business projects according to deadlines, company goals, and budget.
They are in charge of scheduling meetings, measuring small goals, supervising teams, and much more.
2. Human resource manager
A human resource manager oversees all aspects of employee payroll, hiring, firing, development, training, and governance. He is often in charge of researching and recruiting employees. Along with this, they look after onboarding new hires and coordinating interviews.
3. Community manager
The main work of a community manager is to help an organisation build and grow its online presence. They see what clients think about the company and how many people are involved and interested in the company. For this, community managers use analytical tools.
They are also responsible for developing a strategic plan to increase online community usage via social media.
4. Marketing manager
Marketing managers work with executives to develop a strategy for the company to sign more customers and drive more sales. They sometimes supervise a marketing coordinator team and help train and develop their team for future goals.
5. Data analyst
The work of a data analyst involves making stakeholders understand the data and using it to make strategic business decisions. Data analysts serve as gatekeepers for an organisation.
They use a wide range of software and critical thinking skills to locate the information needed for projects.
Why pursue a business management degree from Shoolini University?
Shoolini University is located on an inspiring campus at Kasauli Hills, Solan. In the recently announced NIRF Rankings 2022, Shoolini got the 96th spot in the country, and its School of Business Management found a place in the 102-125 band.
As per the QS World University Rankings 2023, this university has been ranked 3rd among all private universities.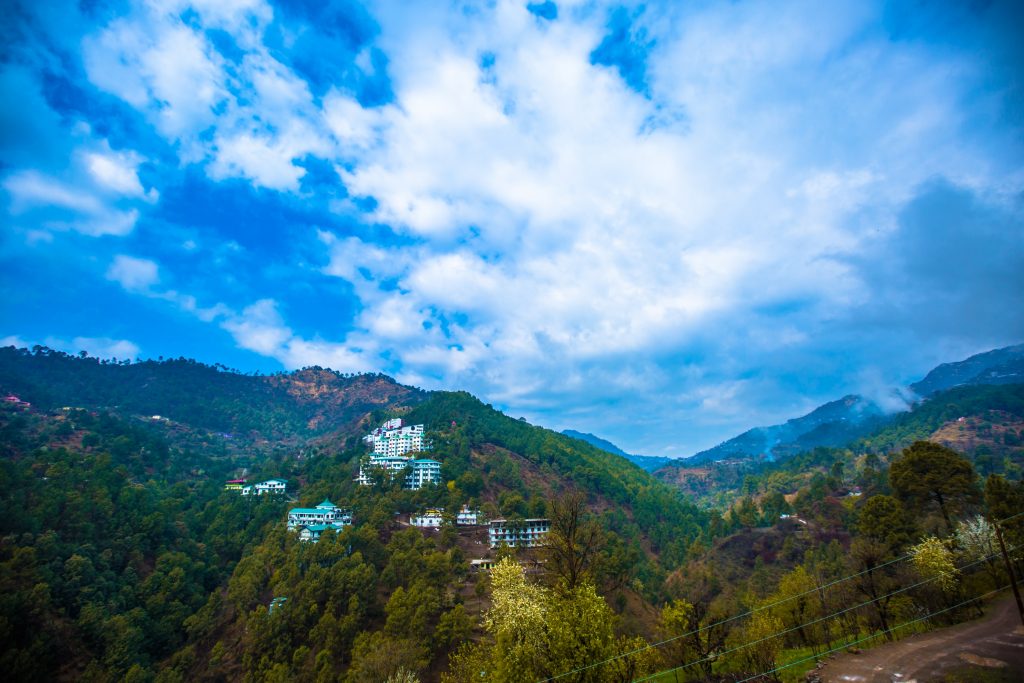 The university offers students internship programs, student exchange programs, and good placement. Let us know about these in detail.
Internship programs
During the graduation and even post-graduation period, students get enrolled in internship programs. The six-month-long internship program helps them explore and learn practical skills about their area of interest. E-commerce companies are a preferred choice among students. This program allows them to develop and learn new skills as well.
Student exchange program
The university has international collaborations with leading universities. This program allows them to study abroad on scholarships. Shoolini has valuable collaborations with top universities, including the University of Arkansas, University of Naples, Italy, University of Minnesota, USA, Lanzhou University, China, NIC, NIH, and Gachon University, South Korea.
Placements
Shoolini's placement cell is headed by a team of professionals. Their key responsibility is ensuring that every individual in the final year appears for the placement interview.
For students seeking jobs just after completing their degree, Shoolini University is the right choice. The best part of the placement at Shoolini is the '130 Mission', which means 100% Placements and 30% in top companies.
Management programs at Shoolini
Bachelor's degree in business management
Bachelor of Business Administration is a three-year program. This program teaches about a business's overall management, including strategic and risk management.
A person pursuing this degree can choose a specialisation. These include:
The duration of the degree as per the New Education Policy (NEP) with any specialisation is four years.
Career opportunities after BBA include:
Higher Studies and Academia
Finance
Consultancy
Banking
Media and Entertainment
Sales sector
Export Companies
Information Technology (IT)
Advertising Consultancy
Manufacturing
Digital Marketing
Master's degree in business management
This two-year program provides higher-level coursework on leadership topics and management. One can choose a specialisation under this program as well. These include:
Retail
Banking and Insurance
Tourism
Strategy and Consulting
Financial Market
Business Analytics
Operations
Communications
Agri Business
Shoolini University MBA admission is based on a candidate's performance in CAT, SAT, MAT, and GMAT.
Career opportunities after MBA include:
Indian & Global Corporate (Marketing & Sales, Finance, Data Analytics, HR, etc.)
Management Consultancy
Entrepreneurship
Specialist officers
Reputed NGOs
Research and Doctoral studies
Doctoral Program
This PhD degree teaches students how to manage money, people, materials, and machines to their best advantage.
Career opportunities after PhD Management include:
Marketing Managers
Strategic Managers
Financial Managers
Human Resource Managers
Operational Manager
PhD Project Management is a three-year program offered at Shoolini University. The program aims to educate people and develop future leaders to enhance public/private sector performance and enable capacity building.
Career opportunities after PhD Project Management include:
Project analysts
Project coordinators
Quality experts
Administrative managers
Professor
Industrial production managers
Conclusion
A business management degree teaches you a range of marketing, administrative, and even accounting tasks. So, there is much scope after business management.
Moreover, if you pursue a business management course from Shoolini University, you will get to explore more and be placed with a well-known company.
FAQs