In its literal definition, Food Technology is a branch of food science that deals with the production and preservation of food products. Additionally, quality control aspects along with any research and development in this field are also covered under the ambit of Food Technology.
Ending 2020, the five-year data indicates that the food processing sector has been growing in India at an annual average growth rate of 11.18%. By 2025-26, the Indian food processing sector, which is already one of the largest in the world is expected to reach US $535 billion. The organized food retail sector and increasing urbanization have also fueled this growth in the food industry.
This industry has been categorized among the growing sectors in India, making it a viable time to pursue a career in the field of Food Technology.
Growing demand for Food Technology professionals
Food Technology is a new and developing discipline. Rapid urbanization and lifestyle changes have brought an evolution in this field. This is a multi-disciplinary field similar to biomedical science or pharmacy.
Food Science or Food technology is a combination of chemistry, biochemistry, microbiology, nutrition, and chemical and process engineering. Thus, the field of food science includes an understanding of the chemistry and biochemistry of food components.
Therefore, this field requires qualified and trained food scientists. This growing market demand for sophistication in the field of food technology has also fueled the need for trained professionals.
Where to pursue a career in Food Technology
The School of Bio-engineering and Food Technology at Shoolini University is a leading institution for pursuing a professional master's degree in Food Tech. The school has highly experienced post-doc faculty from the best national and international institutions. For Food Technology programs, mentors are allocated to students from the first year, and the students are also guided to follow the One Student, One Patent norm. The Food Tech Shoolini Programs ensure placement with industry leaders and the industry-oriented curriculum, which is at par with the best globally, also strengthens this objective. The university also ranks among the top 200 global universities by THE Impact Rankings 2022, which also makes pursuing a professional degree from Shoolini University a worthwhile bargain.
Master's Degree in Food Tech
The School of Bio-engineering and Food Technology at Shoolini offers a host of Food Tech Degree options to students. For students who wish to pursue a Master's Degree in Food Tech, the school offers three different programs. These include:
MSc Food Technology
MTech Food Technology
MBA Food Technology
MSc Food Technology is a 2-year full-time postgraduate program. This postgraduate program caters to technological innovations that enable the production, preservation, processing, and packaging of food. In a nutshell, the details of the process from the collection of raw materials to the time the final product reaches the customer are covered in the ambit of food technology.
The emphasis at the School of Bio-engineering and Food Technology under this Food Tech Degree is on imparting skills and knowledge that help cover technicalities and other issues related to food processing technologies.
Subjects like Food Microbiology, Packaging Technology, Dairy Technology, Food Chemistry, Food Processing and Nutrition and Analysis of Food are covered under the ambit of this course. For admission to this Food Tech Shoolini program, students should be BSc/BTech with Microbiology/ Biotechnology/Biochemistry/Life Sciences/Food Tech or any other related program. They should have a score of a minimum of 60% in their bachelors degree. Multiple choice entrance examination along with faculty interaction is conducted for candidates who wish to seek admission in this program.
Specialization is available in areas like Fruit and Vegetable Technology, Meat Process Technology, Cereal and Grain Technology, Livestock Products, beverages, Fermentation etc.
Career Opportunities after MSc Food Technology
Multiple career options open up after a student successfully completes MSc Food Technology. Some of the key positions are:
Production Manager
Food Packaging Manager
Food Technologist
Dieticians
Food Development Manager
Food Safety Auditors
Technical Brewer
The departments/institutions where MSc Food Technology can seek employment are:
Agri-Food Processing Industries
Academics and Research
Food Regulatory and Auditing
Food Processing and Dairy Processing Cooperatives
Shoolini University also has a dedicated Placement cell with Food Technology students being placed in leading institutes and companies of the niche.
MTech Food Technology at Shoolini University is a blend of quality research on food science and food engineering. Research and experimentation on food processing, engineering, packaging, nutrition and preservation are part of MTech Food Technology at Shoolini. Academic mentorship, hands on learning and cutting edge research is part of MTech Food Technology.
Faculty from top national and international institutions that deal with Food Technology mentor students at Shoolini University. Individual mentors are assigned to students who guide them during the course of MTech Food Technology.
The university also has international collaborations for student exchange programs with Ankara University, Turkey and Cankin Karatekin University, Turkey.
The key areas of research for MTech Food Technology students at School of Bio-engineering and Food Technology are Food Processing and Preservation, Food Safety and Quality Control, Food Packaging and Shelf Life, Nutraceutical and Functional Food, Livestock Products, Beverage and Fermentation.
Career Opportunities after MTech Food Technology
This is a dynamic professional course with inclination towards technological aspects of FMCG industry. Therefore, the career opportunities that await MTech Food Technology students include options like:
Food Technologist
Biochemist
Food Inspector
Organic Chemist
Lab Technician
Production Manager
Beverage Technologist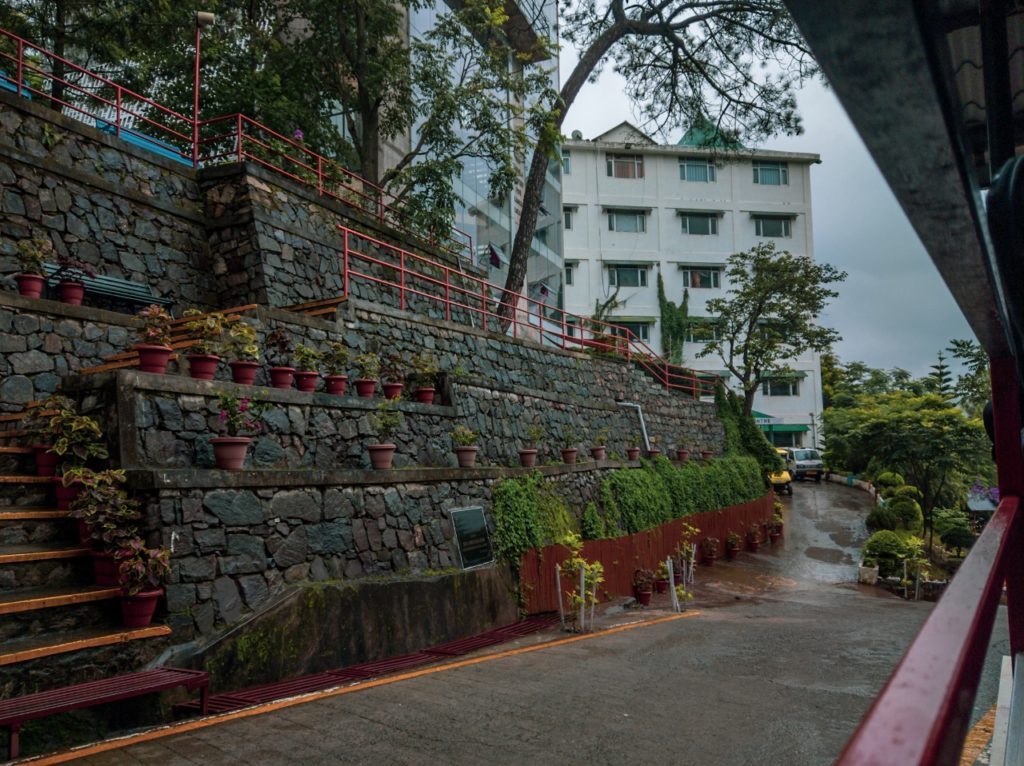 MBA Food Technology is an innovative 2-year, full-time degree program that delivers world-class business education to groom professionals who can become leaders of tomorrow. Special focus areas under this program are management of food processing, storage, transportation, distribution, marketing, sales, and profit and loss calculations.
With a multidisciplinary approach, Shoolini provides knowledge of both management and food technology to the students, making them industry ready.
Management graduates get global exposure through international exchange opportunities with renowned universities across the world like the University of Arkansas, USA; Lanzhou University, China; University of Naples, Italy; Taipei Medical University, Taiwan; Gachon University, South Korea; and South Dakota Mines University, USA.
Career opportunities after MBA Food Technology
Students who have completed their MBA in Food Technology get ample career opportunities. Some of the options are:
Food Technologist
Quality Manager
Nutritional Therapist
Regulatory Affairs Officer
Product/Process Development Scientist
Technical Brewer
Research Scientist
Career opportunities in Government establishments
Food Tech post graduates can also seek numerous career positions in government undertakings. A range of positions is available in units like:
The Food Corporation of India (FCI)
Food Safety and Standard Authority of India (FSSAI)
Bureau of Indian Standards (BIS)
Ministry of Agriculture
Ministry of Food Processing Industries
Reasons for pursuing a career in Food Tech
Job Security
A job in the food industry is a career forever. The food industry will only grow and innovate with time. The demand for professionals who have completed Food Technology programs will always remain. Thus, these industries will always keep processing food products and hire competent professionals who have completed Food Tech Degree.
Diverse Work Environment
The food industry is different from other production units. The diversity of the food industry makes it unique. The taste of two sets of cultures and people from different countries never match. Therefore, a different set of opportunities keep coming up for professionals in this field. The specialization and interest of the student determine the kind of opportunity they would like to grasp.
Travel Options and Immense Growth
The nature of the food technology industry is such that it is spread across boundaries. Thus, the scope of opportunities for Food tech students also widens. They not only get to taste delicious cuisines but also get an opportunity to travel and work worldwide. This brings immense growth in their professional life too.
Demand for professionals in Food Tech
With the change in lifestyles of people, a range of technologies have been introduced by leading food companies and units. The requirement of skilled professionals is thus always sought in such cases.
The food industry is rapidly growing with every passing day. Therefore, a range of entry-level jobs keeps opening up, and students immediately after completing their masters are sought after. These positions are generally in Marketing or quality assurance units, production firms, logistics, research and development.
The position of dietician and food technologist is also available in many private and public sector undertakings for those who successfully complete a Masters Degree in Food Tech.
Higher studies in form of a PhD in Food Technology can also be done.
Conclusion
Food Tech is an innovative science in which different aspects of science are used for the development and designing of innovative processing technologies, improving the quality of food and enhancing the safety aspect.
As a food technologist, you will have an opportunity to improve manufacturing methods through new and diverse means of processing and preservation. An opportunity to come up with new innovations and develop new technologies that improve the shelf life of products always remains open when a career in Food Technology is pursued. So, take these opportunities and enrol in a postgraduate program at the School of Bio-engineering and Food Technology at Shoolini University. Admissions Open!