The essence of student life is lost in the quest to be a class topper. Unfortunately, the world only cares about a report card and top grades. Bereft of choice, students take the easy way out they lose interest in going above and beyond the academic curriculum. Is a degree just a means to financial independence? What about the fire, the passion for exploring unchartered territory? What about innovations that can change the world?
Only a handful of students understand that research has the power to change the world, to change the very fabric of our being, and to create something innovative and novel.
Every student should go through the journey of research, see why?
Success comes from curiosity, concentration, perseverance and self-criticism Albert Einstein
The irresistible desire to learn and know new things is the foundation of research. A curious student will observe, question, experiment, and then learn. This will lead him to discover and uncover new things, which may change the face of the world forever.
Research is critical for improving society, sustaining the economy, propelling innovation, and tackling problems that ordinary people confront daily. Studying, analysing, experimenting and discovering teach students about our rich history and help them understand our present context and plan their future.
The research component provides a comprehensive learning experience as students can investigate the impact of implementing new thought processes through research and testing. Discoveries are being made in numerous domains daily, particularly science-related, and research is at its centre.
Research keeps you from lagging or harbouring inaccurate information about a subject. You might utilise the most recent data to expand on ideas or speak eloquently about a topic. This brings us to the second point about establishing credibility.
Research enables us to tackle global challenges and make evidence-based decisions. It sheds light on issues that have remained buried for long and allows people to discuss concerns and answer questions that society does not address.
Let us discuss why and how research matters in a students life.
Research for self-sufficiency: Importance
The benefits of scholarly research in higher education are innumerable. With a more functional deep dive into the subject matter under investigation, students improve their capacity to analyse and discuss any topic. The educational journey of research helps students learn all about current discussions. Developing essential library skills is a huge benefit to becoming self-sufficient. Thus, research aids in evaluating other writing styles and improving one's reading and writing skills. A thoroughly explained bibliography is often an essential initial step in performing scholarly research. Reviewing, assessing, and synthesising information from multiple sources helps students improve their critical thinking power. Research takes effort and time, but it can yield enormous benefits and help students grow personally & professionally.
Find, measure & grab opportunities
Research is a way to nurture students potential and diversify opportunities and goals. This includes obtaining work, receiving scholarships or grants, project funding, beginning a business relationship, or getting other minor victories. These opportunities can help broaden one's social network, raise awareness or start a new business or a project. Its a way to help people make the right life-changing decisions. This helps in self-growth and productive living.
Industry & research
When in need, industries inadvertently turn to academics to solve vital issues. The need to share knowledge, explore, innovate, and create is paramount to industrial and research interdependency. Without academic research, it is impossible to plan, strategise, and discover solutions. Thus, global development is dependent on research in higher education institutions.
Encourages research-based practice & knowledge production
In-depth research during higher education motivates students to publish their journals, implement research activities in studies, etc. Thus, educational institutes, colleges, and universities should also understand the significance of research and design their academic curriculum accordingly. This can be achieved if individually assigned professors encourage and mentor students in researching and writing high-impact journal publications.
Start your research journey with Shoolini Universitys elite programs
In the modern age of dynamic globalisation, research cannot be conducted in isolation. As a result, the importance and demand for research-driven universities have grown exponentially.
Shoolini, India's No.1 Research University, has always been at the forefront of research-based education. Shoolini University is ranked first in India and 9th in Asia for citations per paper by QS World University Rankings Asia 2023.
The institution is located in the foothills of the Himalayas and is well-known for its treasure trove of herbs. The infrastructure is designed to foster cutting-edge research in various fields such as science, engineering, yoga, management, and liberal arts.
Shoolini University is also well-known for its elite research programs. To make these programs more impactful, students are given hands-on experience with cutting-edge research and are guided to create technical articles. Personal mentoring elevates the curriculum to a new level, transforming it into a research-based Shoolini University innovation.
Shoolini has maintained an H-index (index used to assess Research Output and Quality) of 100, the highest for any university created after 2009. The FWCI is 2.22, which is equivalent to the top 10 worldwide colleges. Students and professors have submitted over 1200+ patents, making it the top research institution in India.
Artificial intelligence, bioenergy, biofuels, ageing and nutrition, drug discovery for cancer, genomics, water purification, probiotics, and other fields are being researched broadly at Shoolini university.
Shoolini has been placed third in patent filings (2019), joining the ranks of research institutions such as IITs and IIMs.
Shoolini's dedicated research centres aid in achieving these goals. These centres offer comprehensive research facilities for producing qualitative research findings. Recognition from major institutes such as SCIMAGO and QS Rankings validate that Shoolini Research Centres have performed splendidly.
Benefits of taking part in Shoolini research programs:
You can work closely with a faculty mentor and have the opportunity to network with academic and student researchers in your field.
You can earn academic credit, scholarships, stipends, and/or other awards for research efforts.
You can hone leadership and teamwork skills.
You can acquire academic credentials to build a well-rounded resume by publishing works and collaborating with a research team.
You can learn essential skills, such as how to use online research tools.
You can learn vital life and classroom skills (professionalism, time management, multi-tasking).
You can learn how to effectively communicate thoughts while analysing and criticising the work of others.
You can better grasp scientific processes as you design research questions, form hypotheses, and test them.
You can learn to work in a lab, plan studies, write grants, and report findings.
You may be compensated, sometimes as an employee, sometimes as a scholarship recipient.
You have the option to publish your work. If you assist a faculty member, they may acknowledge your work, or you may mention your work.
This is an excellent opportunity to meet faculty members who work in your field of interest and network with fellow researchers. After developing a solid working relationship with them, you can request a letter of recommendation from a faculty mentor.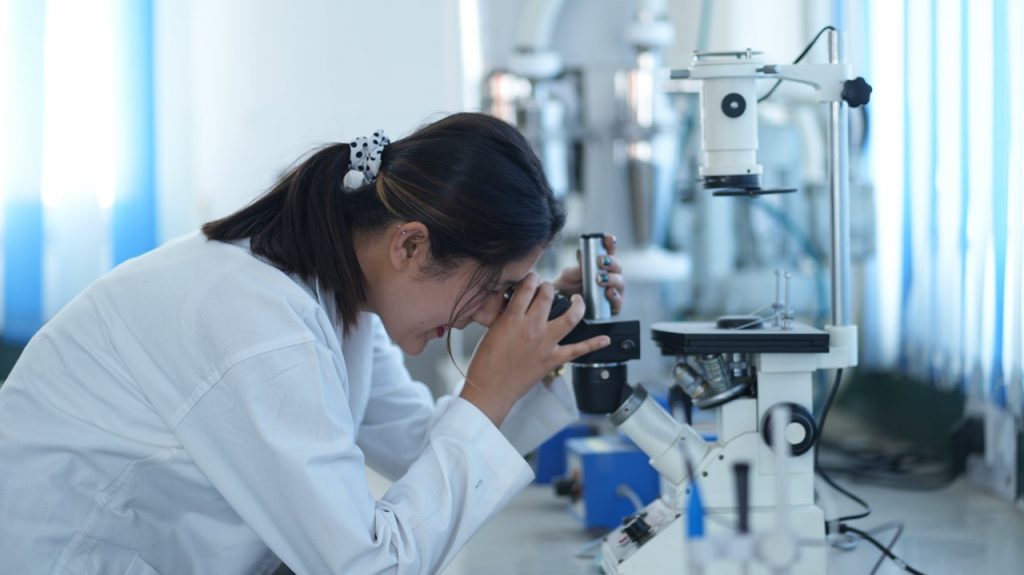 Also read: Benefits of Conducting Research at Indias No.1 Research University
Realising the need to promote research that can develop solutions to world problems and issues, Shoolini University has risen to the top. Its support for researchers and sustained research activities have resulted in ground-breaking innovation and the filing of more than 1200 patents. No wonder Shoolini researchers have featured in the World's Top 2% Scientists List released by Stanford University.
Impactful research that can change the world is in high demand. You can join this exclusive group of scholars by enrolling in any research program at Shoolini University!
Admissions Open. Apply Now!