Students who wish to explore the digital world after completing their Class 12 in Science stream have the choice to pursue their dreams by enrolling in BTech Computer Science or BTech CSE.
The course covers all the major topics which include computers, algorithms, mathematics, software and hardware development, machine learning, and more. This program can help you enhance the skills and knowledge you need for a successful career in the tech industry.
Not only does the program teach all about subject theories, but practical learning is also a significant part of the curriculum. This practical knowledge is important for students as it develops interdisciplinary knowledge. Students get to explore more through industrial visits and internship programs, and it helps in developing interpersonal skills.
Everything you need to know about BTech CSE
BTech CSE is a four-year degree course at the undergraduate level. The course integrates the field of Computer Science and Computer Engineering and provides students with knowledge of coding, programming, web and database development.
Along with this, students are trained to understand and learn programming languages, digital and analogue electronics, networking, telecommunications, etc. Choosing to pursue BTech CSE can be quite profitable, the reason being that computers have become an intrinsic part of our lives.
BTech CSE eligibility criteria
To make sure you are eligible to enrol in this undergraduate course, go through the eligibility criteria we have mentioned below.
Science background in 10+2 with PCM/PCB.
Minimum of 60% aggregate marks in Class 12.
Shoolini University, whose Engineering NIRF Rank is 103 in India, conducts multiple-choice entrance tests for candidates.
Students with a good score in JEE/NEET/SAT get a preference.
Is doing BTech CSE worth it?
Now, this is the most common question that comes to mind before picking up a course. Here are the various factors that will help you decide whether doing BTech CSE is worth it.
BTech CSE is one of the most lucrative and competitive courses in todays time. It opens doors to numerous job opportunities for candidates.
Top career opportunities after BTech CSE
Computer Hardware Engineer
Computer hardware engineers are responsible for the design, development, and testing of different computer hardware components such as circuits, routers, memory devices, and boards. They are expected to complete complex tasks like monotonous and extensive system testing.
Software Developer
Software developers are said to be the backbone of the IT industry. They are responsible for developing programs or applications. Those who wish to work as software developers should know about programming languages like C, C++, C#, Python, Java, etc.
Computer Systems Analyst
To handle complex algorithms, major corporations like Microsoft and Dell require computer system analysts. Handling complex algorithms is important to improve the efficiency of the organisations systems.
Web Developer
One of the most exciting career options after BTech CSE is web development and designing. People who are interested in the development of websites and other aspects of websites can become web developers.
To become a web developer, you should know about programming languages like CSS, HTML, Javascript, etc.
Content Developer
The work of a content developer is to research, prepare, write, and edit online content for front-end web development and marketing. A person with this degree will know how to create content that will increase traffic to the website.
They know really well about the target audience and the category they fall into. These days content developers are high in demand.
Computer Science Blogger
Now, this career is for the one who is passionate about writing. People can make money by bringing traffic to the website, writing blogs, and more. They write more about computer science than any other topic.
Other career options are:
Author for programming books
Product manager
Online marketer
Web designer
Product marketing and sales
Tech support and repair
Academicians/ Professors for programming language
PCB designer
Entrepreneurship
Top BTech CSE recruiters
Facebook
TATA consultancy
Google
Flipkart
IBM Global Services
Adobe
Hewlett and Packard
Apple
HCL Technologies
Infosys Technologies
Yahoo
What is the syllabus of BTech CSE?
Here are all the topics that students of BTech CSE usually study.
Humanities and social sciences including management courses
Basic science courses
Engineering science courses
Professional core courses
Professional elective courses relevant to the chosen specialisation
Open subjects- electives from other technical and/ or emerging subjects
Project work, internship programmes, seminar
Mandatory courses
Courses after BTech CSE
If a student wishes to earn a specialised degree after completing BTech CSE, he can also opt to enrol for higher education. Postgraduate degrees that are available for BTech graduates are:
Master of Science (MS/MSc): it is a specialised degree at the postgraduate level.
MTech: This is what most students pursue after completing their undergraduate degree in BTech CSE. This involves specialising in subjects a student opted for during graduation.
MBA: Anyone who has a keen interest in business can pursue an MBA.
Skills required
There are certain skills that a candidate should acquire to pursue BTech CSE and be successful in the future. These skills are:
Problem-solving skills
Creativity
Good programming skills
Basics of machine learning
Strong data structures
Algorithms skills
Critical thinking
Basics of security, cryptography, and vulnerabilities
Basic web development knowledge
How is Shoolini University for BTech CSE?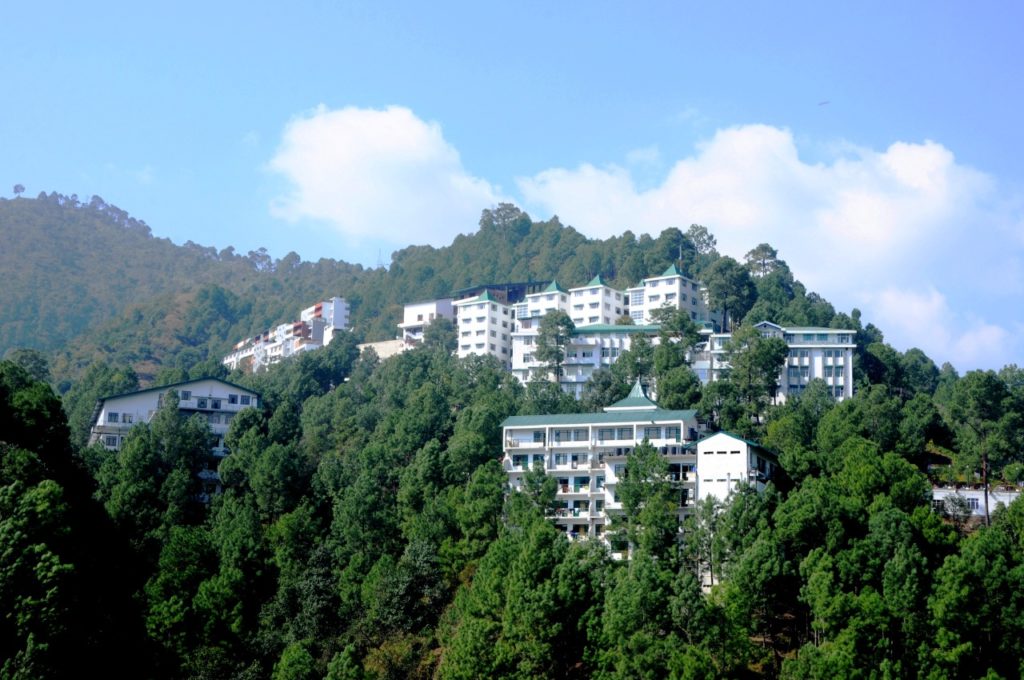 Shoolini University is located in Kasauli Hills, Solan. The university has been ranked 7th best private university in India according to QS World University rankings 2022. Also, the engineering school of Shoolini has been ranked 103rd by NIRF Ranking. The Faculty of Engineering got a Diamond rating by the international ranking agency QS.
The university is well-equipped with state-of-the-art laboratories and features advanced research centres. As a part of the universitys exchange programs, students get the opportunity to study abroad.
BTech CSE programs offered at Shoolini University
Want to make a career in Artificial Intelligence (AI)? Visit here to learn how: A Complete Guide to Make a Career in AI
Other BTech programs offered at Shoolini University