B Tech Bioinformatics
B Tech Bioinformatics at Shoolini University is a combination of innovations based on information technology and computer science progressions as highlighted in the new-age curriculum.
Based on a multi-disciplinary course approach, incorporation of elements of Basic Sciences, Applied Sciences, Biological Science and Computational Research methods, B Tech Bioinformatics at Shoolini University prepares a student to meet the ever-evolving challenges of Information Technology industry. Graduates at Shoolini equip themselves with problem analysis and solution designing skills which they use in biological fields of research.
Shoolini University has QS IGauge E-LEAD Certification and is 1st in India (Citation) and 14th in Asia (Citation). It is recognised by UGC and has a ranking of 7th in India (Overall rank among all private universities).
The Yogananda School of AI, Computer and Data Sciences at Shoolini University offers a 4-year B Tech Bioinformatics course.
Key Highlights
A Patent Information Centre and Food Technology Laboratory is also operational at Shoolini University
Students receive JRF at UG & PG levels
Distinguished faculty educated at the best global universities, including Oxford
Coursework based on fundamental of Physics, Chemistry, Biology and Computer Science
200+ alliances with leading global universities for better career progression
India's third highest patent filer University, encourages every student to file a patent
Career Opportunities
A B Tech in Bioinformatics opens up a host of career opportunities in the field of computing. Besides ground-breaking innovations in the technology industry, students can also opt for a career in research and teaching.
Bioinformatics Software Developer
Research Scientist
Research Associate

Network Administrator
Network Analyst
Computational Biologist

Database Programmer
Science Technician
Pharmacogenomics
Key Areas of Research
Recombinant DNA Technology | Genomics and Proteomics | Bioprocess Engineering | Biomedical and Pharmaceutical Technology | Plant Biotechnology | Animal Biotechnology | Yeast Biology | Biosensor Technology | Pharma Biotechnology | Industrial Biotechnology | Food Biotechnology | Immuno-technology | Gene Regulation
Meet The Faculty
Being a university led by academicians, Shoolini has always focused on research. The Yogananda School of AI, Computer and Data Science has received grants worth Rs 10 crore over the years. Numerous government agencies, including DBT, DST ICMR, NMHS and HIMCOSTE have bestowed Shoolini University with research grants.
Curriculum
The curriculum for B Tech Bioinformatics at Shoolini University covers engineering physics, engineering chemistry, fundamentals of biology, programming using C++, introduction to biochemistry, cell biology and algorithms. Senior classes delve into immunology, structural biology, genetics, statistics, molecular modeling, database management, drug designing, etc.
Course Information
Eligibility
10+2 with any of the three following subjects — physics /mathematics / chemistry / computer science / electronics / information technology / biology / informatics practices / biotechnology / technical vocational subject / agriculture / engineering graphics / business studies / entrepreneurship and minimum 55% marks.
---
Admission Criteria
NEET/JEE/ SAT or Shoolini University's multiple choice entrance test.
---
Semester Fee
₹ 86,034
* One-time refundable security fee of Rs. 10,000
Latest News
Quick Links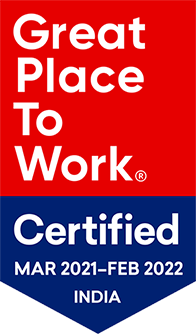 Information About
Information For
Quick Links
Contact Us
City Office:
SILB, The Mall, Solan - 173212 Himachal Pradesh
Address:
Shoolini University, Kasauli Hills, Solan, Himachal Pradesh. 173229
Mailing Address:
Accounts/ Fee:
01792-352002, +91 9736745800
Reception:
01792-350000/ 7807899712
×
APPLY FOR ADMISSIONS 2021