Master of Business Administration or MBA is a popular professional degree for those who want to explore career choices in the management field. An MBA degree not only focuses on the theory but also helps students build a professional network, business acumen, and enhance their salary and career options.
There are many popular B-Schools that students make a beeline for. However, admission to a top B-School is not easy. Aspiring candidates have to spend a lot of money and time preparing for MBA entrance exams. Their purpose is to get into the school of their choice.
After all, the advantages and benefits of studying at a well-known management school are tremendous. But what are they looking for exactly? What are their expectations?
What does an MBA aspirant expect?
An MBA aspirant works hard for the entrance exam and invests a lot in terms of finances. So, he has certain expectations from the B-Schools, which is his ticket to a bright future. He considers a lot of aspects before getting admission. Some of these are:
An MBA degree from a renowned university or college
No matter what it sounds like, an MBA student will always prefer a reputed university. This will add weightage to the candidates CV when he goes looking for a job and increase his chances of getting hired by a big firm or a company.
Advanced teaching methodology
Varieties of teaching methods help to get more exposure and enhanced learning. Most importantly this includes modern teaching methods.
This further helps to develop problem-solving skills and improve decision-making skills. Also, an MBA aspirant expects to be productive during the entire MBA program.
Internship opportunities
Work experience matters the most while sitting for a placement. So, an MBA aspirant will expect proper and worthy internship opportunities from the university.
Internships help students learn more about the field and industry much before they enter it and connect with industry professionals.
Placement opportunities
Why do people look for good universities to pursue MBA? The answer is quite simple and obvious for better placement opportunities. An MBA aspirant who is already working hard expects the same.
These students look for placements with renowned companies and firms to get settled.
Positive study atmosphere
An MBA program is not easy, due to which a student who wishes to pursue MBA will look for a suitable atmosphere to study.
A positive atmosphere relieves anxiety, helps to boost concentration levels, and makes you emotionally strong and active.
Collaborated MBA Curriculum
When a student works in a team, he learns team management and time management. This is exactly what MBA aspirants expect from their B-Schools. They want their MBA programs to be more project and field-based so that they get to communicate more with others. This will help them develop leadership qualities and strengthen communication skills.
Industrial Visits
We know that only theoretical knowledge of a subject is not enough for a professional career. So, the students themselves prefer to study in a university or a college which conducts regular industrial visits.
The aim of these industrial visits is to give an insight into the internal working of companies. Also, this provides students with a more practical perspective of the workplace.
Diverse MBA Specialisations
An MBA aspirant will always pre-decide about what he is interested in. So, he looks for programs that offer specialisations in their desired field.
The most common specialisations that a good B-School offers are:
MBA in Finance
The MBA Finance degree helps students to learn about market trends, economic trends, the financial world, etc. The career opportunities after MBA in Finance include Bank Manager, Account Manager, Investment Bankers, Financial Analysts, etc.
MBA in Marketing
MBA in Marketing is meant for students who wish to learn in detail about advertising, branding, market strategies, and managing resources in marketing.
A person with MBA in Marketing degree can apply for sales executive or manager in a renowned company. People also opt for lecturer posts in a prestigious institution.
MBA in HR
MBA in Human Resource Management or HR is a degree that is meant for people who wish to manage, direct, and guide the people at a workplace.
Entrance exams for MBA in HR include MAT, CAT, CMAT, XAT, etc.
MBA in Digital Marketing
The specialisation is for students who are keen to learn about the different components of the digital marketing field. The entrance tests for MBA in Digital Marketing include PI, WAT, and GD.
MBA Biotechnology
The MBA Biotechnology is a study of the fundamentals of both biotechnology and business.
MBA Data Science
The MBA Data Science is a combined study of analytical skills and business management.
Other specialisations introduced in MBA courses
Mentioned above are the courses that everyone is aware of. Additional to these, there are several other specialisations.
MBA Retail
MBA Banking & Insurance
MBA Tourism
MBA admissions 2022 have already started at various colleges and universities. Candidates get selected based on the personality assessment tests in B-Schools. For MBA admission there are over 50 MBA entrance exams. You can appear for any state, national, or university-level MBA entrance to take admission in your preferred MBA college.
To learn more about the MBA Admissions 2022, visit here.
Entrances exams to apply for MBA in 2022-23
CAT
GMAT
XAT
CMAT
IIFT Exam
MAT
SNAP
IBSAT
NMAT
IRMASAT
ATMA
TISSNET
Study MBA at Shoolini University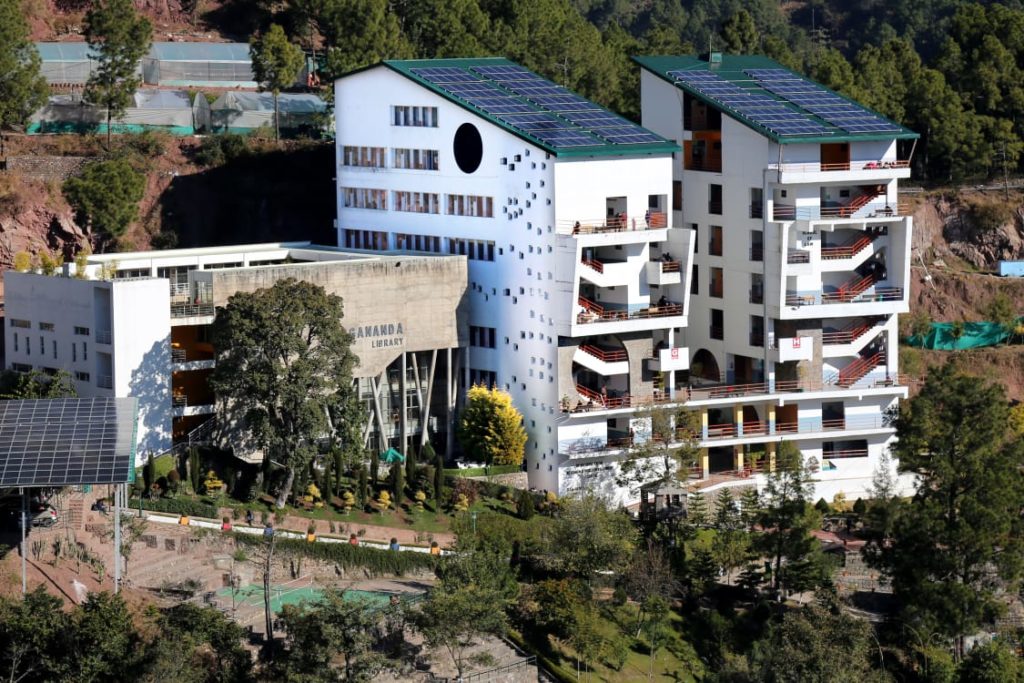 Shoolini University is ranked among the 76-100 in Management by the National Institutional Ranking Framework (NIRF) Government of India.
Shoolini University offers 100% placement to MBA students.
The major reason to do an MBA degree at Shoolini University is that you can get a chance to study abroad under the student exchange program. On top of this, you can get a 100% scholarship on tuition fees. The university has valuable collaborations with top universities in different countries, including Italy, Taiwan, USA, China, Korea, and South Africa.