A finance degree is versatile and rewarding, opening doors to a multitude of career options in the financial sector. Equipped with this degree, you can work in banks, investment firms, insurance companies, government agencies, and corporations. Some typical roles for finance graduates include financial analyst, portfolio manager, risk management specialist, investment banker, and financial advisor.
Apart from these traditional finance roles, a finance degree can also be applied to related fields such as real estate, entrepreneurship, and data analysis. Graduates with a finance degree have a strong understanding of financial markets, investment strategies, and risk management, which makes them highly sought after by employers in various industries.
Ultimately, a finance degree provides a strong foundation for a successful career in finance and beyond. With the right skills, experience, and network, the possibilities are endless for finance graduates.
Who is a finance degree for?
Financial resources make the world go round! Yes, who doesnt want to know the secrets behind making money, sound investments, and financial independence? Managing money can be challenging, and we all seek financial experts when it comes to saving, investing, and filing taxes. The same is true for businesses. They rely on corporate finance experts to make the complex financial decisions essential for success and expansion.
A finance degree is an excellent way for students to develop the skills and knowledge needed to begin a career in finance. Whether you are interested in working at a bank, a large financial institution, or a government agency, a finance degree will provide the foundation and training to help you succeed in the world of finance. A finance degree also benefits students on the path of higher education, such as a Master of Business Administration (MBA) or a PhD in finance.
But who is best suited for a finance degree? A finance degree can be a good fit for people with a variety of skills and interests. Here are some traits and characteristics:
Analytical skills: A finance degree involves number crunching and data analysis. You need to be comfortable with mathematical concepts, spreadsheets, and be able to interpret data.
Attention to detail: In finance, minor errors can have significant consequences, so you must be meticulous when recording and reporting financial data.
Interest in financial markets: If you're fascinated by the stock market, bonds, currencies, and other financial instruments, a finance degree is perfect for you.
Problem-solving skills: A finance degree requires creative thinking to solve complex financial problems. You need to be able to identify the issues and then work out a solution that is both effective and efficient.
Communication skills: A finance degree often requires working with people from different backgrounds, so effective and clear communicationis of utmost importance.
Programs in Finance
There are a variety of degree programs in finance that can help you prepare for a successful career.
A Bachelors in Business Administration (BBA) in Financial Markets, as well as Bachelors in Commerce (BCom), are three-year degree courses that focus on the fundamentals of finance, such as economics, accounting, corporate finance, and investments. This program prepares students for entry-level finance roles, such as financial analyst, financial manager, and loan officer.
For those looking to specialise in finance, a Masters in Business Administration (MBA) Finance is a great option. This two-year program offers a more in-depth study of finance and related topics, such as financial planning, financial analysis, banking, and business strategy. It also allows students to develop their leadership and communication skills, which are essential for success in the finance industry.
A PhD in Finance is the perfect option for those passionate about finance and want to pursue a more advanced degree. This program is designed to help students develop their research and analytical skills, as well as their ability to understand the complexities of the financial markets. This degree is also helpful for a career in banking, financial consulting, or academia.
Benefits of pursuing a degree in finance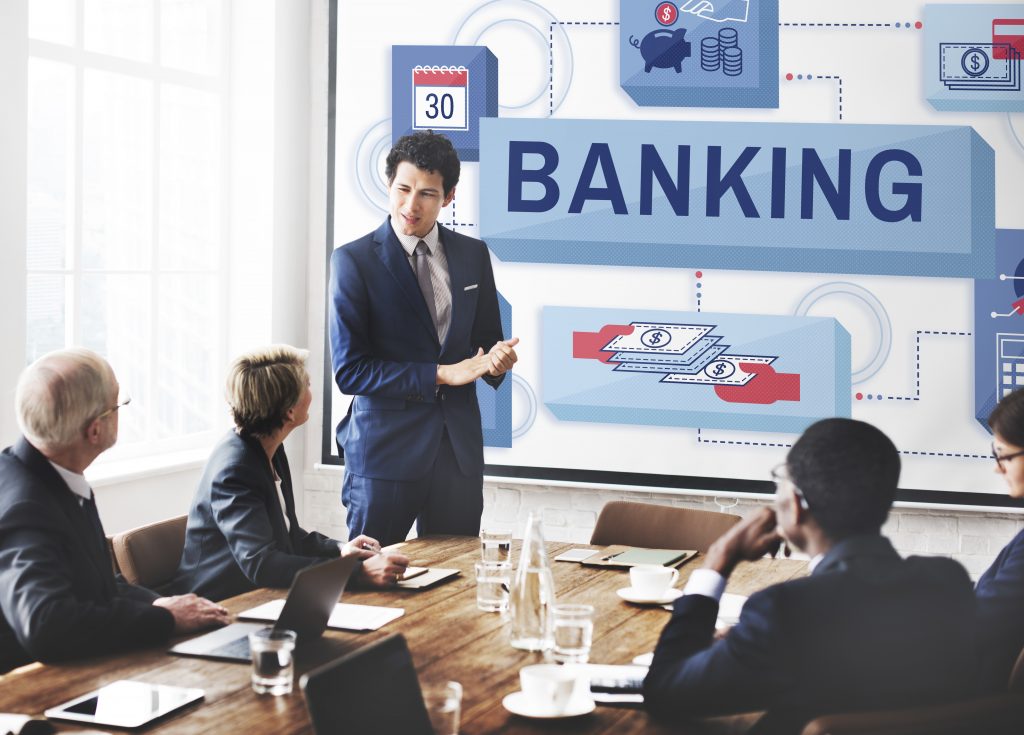 A finance degree can provide several benefits to students. Some of these include:
Navigating financial markets: An understanding of the financial markets and how to navigate them.
Devise financial strategies: Skills to develop and implement financial strategies to maximise profits and minimise risks.
Legal & regulatory framework of financial industry: An understanding of the legal and regulatory framework of the financial industry. This helps comply with relevant laws and regulations.
Communication & problem-solving skills: Develop strong communication and problem-solving skills to effectively communicate with clients and colleagues.
Leadership & team-building: Develop strong leadership and team-building skills to lead teams and build successful relationships.
Global economy: An understanding of the global economy helps identify and capitalise on emerging markets.
Networking skills: Opportunity to develop strong networking skills for building relationships with industry professionals.
Career prospects after a finance degree
A finance degree is a great asset in today's competitive job market. It provides a wide variety of career options for those with knowledge and understanding of the finance industry. Read on for the top career options.
Financial Analysts analyse financial data to make informed decisions beneficial to the business. They interpret financial reports, identify trends and make recommendations based on their findings.
Investment Bankers assist companies and individuals to raise capital to fund their operations and investments. They provide a range of services, including financial advice, underwriting, and mergers and acquisitions. Also read: Key Steps to Become an Investment Banker
Financial Planners are dedicated to helping clients plan for their financial future. This is an important and rewarding task enabling clients to ensure financial security and plan their long-term goals.
Accountants precisely record, examine, and report financial facts.
Credit Analysts effectively assess creditworthiness. They analyse credit histories and provide an accurate evaluation, guaranteeing that the institution makes wise financial judgements.
Tax Specialists prepare and file an individuals or business' tax returns.
Entrepreneurs establish and operate their ventures with a thorough awareness of industry trends.
Why Shoolini University is the best choice?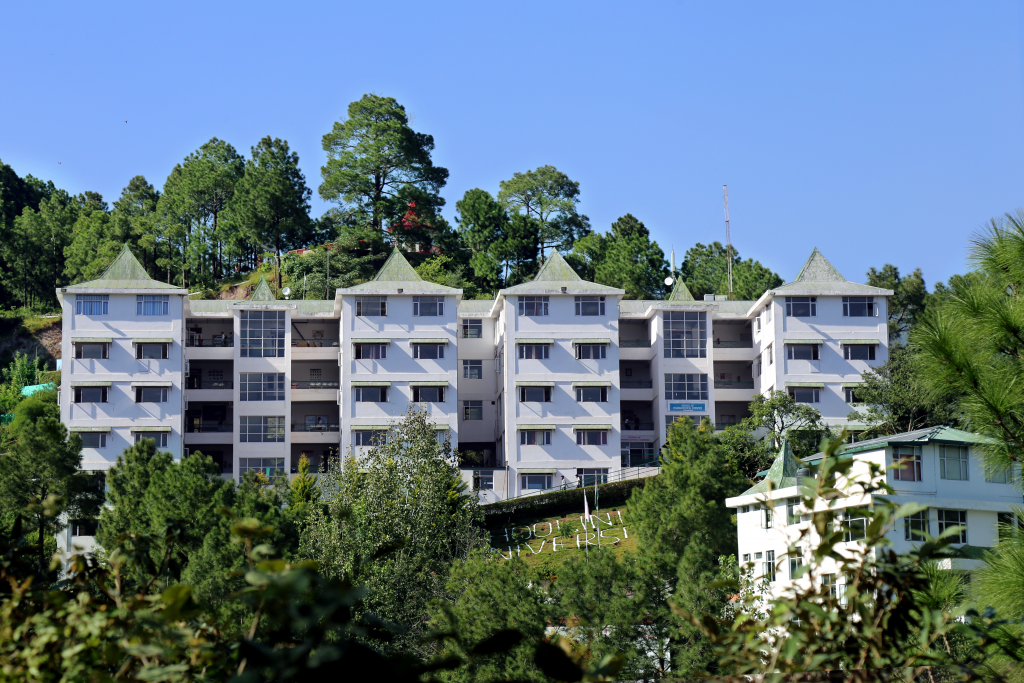 Shoolini University is the top choice if you want to earn a degree in finance. Lets learn why!
Rankings
Shoolini is the No.1 Private University in India (THE World University Rankings 2023) and is 102-125 in Management among all universities and institutions as per NIRF 2022. As per the QS World University Rankings 2023, this university has been ranked 3rd among all private universities.
Internships/Placements
Students go on paid internships at top companies during graduation and post-graduation. The six-month-long internship program helps them learn practical skills and work in real-life scenarios. E-commerce companies are a preferred choice among students.
Shoolini has a proactive Placement Cell headed by a team of dedicated professionals. Their key responsibility is to ensure Mission 130. This means 100% Placements and 30% in top companies. So, for students seeking jobs just after completing their degree, Shoolini University is the right choice.
Student exchange program
The university has international collaborations that allows them to study abroad on scholarships. Shoolini has valuable collaborations with top universities, including the University of Arkansas, University of Naples, Italy, University of Minnesota, USA, Lanzhou University, China, NIC, NIH, and Gachon University, South Korea.
Emphasis on Skill Development
The specially designed curriculum includes a skill-development module known as SPRINT in each quadmester (Skill Progression through Rapid, Intensive & Innovative Training). Each SPRINT is a one-week program that emphasises exposure to the industry, and practical application of concepts through business simulations, team-based activities, etiquette, leadership development, management games, and guest lectures. There are group projects and practical assignments in every subject.
Employees in the business and the financial environment must possess a sound conceptual understanding and problem-solving abilities. Sensing this, the Faculty of Management Sciences established the 21-day Advanced Training Program (ATP). This complete residential program is an innovative effort to prepare finance and management students for positions in prestigious international and Indian organisations. The program, delivered by business executives and academic professionals, provides students cutting-edge skills through projects, workshops, and flipped classroom methodology.
Conclusion
The Bureau of Labor Statistics has projected a 5 percent hike in employment in the business and financial sectors over the next decade. This is a notably faster rate of growth when compared to all occupations. The projected growth of this sector indicates that these positions will remain in high demand for years to come.
So, what are you waiting for? Join Shoolini to prepare for a rewarding career in finance!
FAQs