An Investment Banker is responsible for raising the capital of government, corporations, and other entities. If you want to create a career in Investment Banking, you need an MBA degree in Banking or Finance. As Investment Banking is a lucrative field, a candidate is required to be skilled, qualified, and hardworking with strong connections, along with the ambition to succeed.
Also, this career can be especially rewarding for those with the right background training and skills. These include mathematical and analytical abilities. So, if you want to build a career juggling numbers, read on to learn about the job profile and key steps to becoming a successful Investment Banker.
What is an Investment Banker?
An Investment Banker offers a wide range of financial services to governments, companies, and investors. These highly trained professionals help companies to get issued stocks and bonds, business loans, set prices for securities, allocate resources, raise stock capital, manage investments, and negotiate mergers.
Their work includes offering financial consultation and advice on what sort of securities, such as stocks and bonds, should be issued. Along with this, they provide professional advice on how to issue these securities and at what price.
Investment Bankers also act as a network between private or public companies and investors. One major responsibility of an Investment Banker is to help their clients save money and time by detecting the risks linked with a project.
Qualifications of an Investment Banker
First, you need to earn a bachelor's degree in any finance-related course. This will help you make a smooth entry into the field. Various universities and colleges conduct entrance exams for aspirants to join such a course.
You can pursue a degree in Corporate Finance, Accounting, Business Administration, Economics, Data Analytics, or Mathematics. Most importantly, you need strong mathematical and economic skills and how to use them in Corporate Finance.
Earn a postgraduate degree in MBA
Now that you already have a bachelors degree in hand, we recommend a post-graduate degree as well. This is because the top firms prefer hiring a postgraduate for the position of an Investment Banker.
For your postgraduate degree look for colleges with the best learning environment and top-notch faculty. You can pursue MBA in Banking or MBA in Finance from Shoolini University. The University is ranked in the 76-100 band in Management by the National Institutional Ranking Framework (NIRF), Government of India. Also, the university provides 100% placement for MBA students.
Shoolini University has several foreign exchange programs and students can opt to study in countries like Italy, Taiwan, China, the USA, South Africa, and Korea.
Go for internships or on-the-job training
Students can do internships during their bachelors as well as their postgraduate courses. Universities and colleges organise internship programs, mostly during summer breaks. This enhances the skillset and clocks work experience as well. Students can avail on-the-job training during their initial days at a firm. It is mandatory to complete this training period before starting a regular job. This training period helps develop communication and presentation skills.
Attain Certification
As per industry standards, you can get certifications to grow in your career. You can always look up to experienced Investment Bankers, consultants, counsellors, different job portals, etc to know about the accurate certifications.
One such certification is Chartered Accountancy (CA).
These were the educational qualifications that you require to be an Investment Banker. Apart from these, you need to have a set of certain skills to be an Investment Banker. These skills will help you to be a successful Investment Banker.
Skills required to be a successful Investment Banker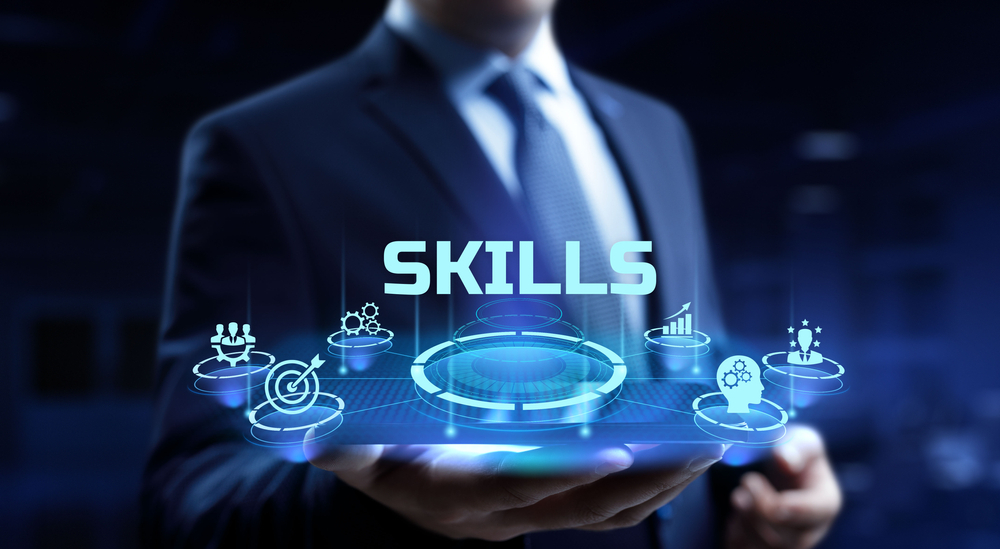 Critical thinking
The ability to think rationally and clearly is known as critical thinking. It is more than just being good with finances, economics, and mathematics. Investment Bankers need to create innovative solutions to complex problems.
Relationship/network building
The most valuable skill required in any profession is relationship building. For a strong relationship with your clients, brush up on your listening skills, develop analytical skills, and learn to meet the expectations of your clients.
Self-discipline
Being self-disciplined at work means possessing the patience to spend long hours at work. You should know how to handle pressure and work under challenging circumstances.
IT skills
Having a deep knowledge and training in IT is a must these days, especially for people who want to make a career in banking and finance.
Roles & responsibilities of an Investment Banker
Investment Bankers have several roles and responsibilities to make their job a highly lucrative one. Let us have a look at the key roles and responsibilities of an Investment Banker.
Managing mergers & acquisitions:
One of the core responsibilities of an Investment Banker is to manage mergers and acquisitions. This is because they are the biggest contributors to the operation of merging and acquisition.
Financial advice:
The second responsibility of an Investment Banker is to provide financial advice. They act as trusted partners who offer their clients strategic and accurate advice on various challenges and complicated financial aspects.
Handling interest conflicts:
We know there is a high risk of conflict in financial matters. Here, an Investment Banker plays an important role in discovering, evaluating, and then handling conflict. Also, an IB professional is responsible for maintaining a Chinese Wall.
The Chinese Wall is known to be a universal norm that acts as an information barrier between the two departments or organisations. This information barrier avoids data leakage which could be the major reason behind the conflict of interest.
Research on Financial Aspects:
In the finance industry, research is an extremely crucial aspect. This is because of customer expectations, changing economic conditions, and governmental norms. Investment Bankers are responsible for researching and then delivering cutting-edge financial suggestions and advice to clients.
Some crucial areas in which IB professionals perform are quantitative analysis, macroeconomics research, and credit research.
The other roles and responsibilities of an Investment Banker are:
Identifying new business opportunities
Implementing long and short-term financial plans
Building financial models
Working with various professionals, such as accountants, and lawyers to help clients
Negotiating & structuring financial deals
Researching the latest marketing conditions & developments
Top recruiting companies for an Investment Banker
If you have already made a huge investment for a successful career in Investment Banking, you definitely must be looking for top recruiting companies. Here is a list of top-notch corporations:
Citigroup
HSBC
Wells Fargo
Goldman Sachs
Accenture
CITI
Morgan Stanley
Bank of America Merrill Lynch