Bachelor of Pharmacy or B Pharma is a four-year undergraduate degree program. B Pharma admissions 2023 are based on entrance exams conducted by respective universities. The program is one of the most popular ones that science students opt for after clearing Class 12.
Bachelor of Pharmacy is the study of drugs and medicines, Medicinal Chemistry, Pharmaceutical Engineering, etc. The course deals with different subjects that consist of formulation of dosages, synthesis of drugs, testing of new drugs on laboratory animals, marketing of drugs, instrumental and preclinical analysis, and much more.
As competition is high, candidates who plan to pursue B Pharma in 2023 should learn all about the eligibility criteria, entrance exams, and application procedure. This blog will also provide tips to help you prepare for the B Pharma entrance exams.
Checklist for B Pharma Admissions 2023
Candidates should prepare a list of top colleges and universities based on their location preferences and specialisations they offer.
Entrance exams for P Pharma include BITSAT, UPSEE, NEET, KCET, MHT CET.
Candidates should check the entrance criteria and the eligibility criteria for the entrance exams.
Most colleges that offer B Pharma accept 60% aggregate score in 10+2(PCM/PCB).
B Pharma colleges accept various state-level entrance exams.
Private universities like Shoolini University conduct its own multiple choice entrance test along with faculty interaction.
Eligibility for B Pharma
Candidates who intend to pursue B Pharma should have a science background in 10+2 with PCB/PCM as their subjects.
They must have a minimum of 60% aggregate marks in Class 12.
Candidates who come from reserved categories have a 5% relaxation in eligibility criteria.
Shoolini University, whose Pharma NIRF Rank is 36 in India, conducts multiple choice entrance test for the candidates before taking admission to B Pharma.
Candidates who score well in NEET/JEE/SAT get a preference.
B Pharma Entrance Exams
The entrance exam is usually objective type. The exam includes questions from the syllabus covered in the 11th and 12th classes. Other topics covered are logical reasoning, General English, and General Awareness.
Application Process
The first and foremost thing to do is to shortlist the best colleges and universities which offer B Pharma. The candidate should know about the various entrance exams that the colleges conduct especially for the one they have shortlisted. Now is the time to prepare for the exams and look for strategies to clear them.
To get admission easily in your preferred college or university, try to score more than the cut-off percentage.
The candidate should apply on the official portal of the chosen college and enter the entrance score of NEET/JEE/SAT. Once the institution reveals the merit list, look for your name. If its there, visit the institution and complete the pending formalities.
Preparation Tips for B Pharma Examination
Learn all about the subject and syllabus.
Go through the question papers of the previous year to know about the marking and question scheme.
Prepare according to the marking scheme as it helps get a better score. Look for the section which carries the highest score weightage. This will help you clear the exam easily.
Select the appropriate text and reference books to study. Make sure to study the NCERT books as most questions are set from these books.
Keep your eyes on the clock. Always complete your paper within the time allotted during the exam and prepare accordingly. Try to complete the exam in the given time to well.
Attempt the entire question paper.
If you have already decided to invest in a top institution, do check its ranking. It is important to check the NIRF ranking and base your final decision on this.
Solve as many practice papers as you can to get a good score.
Always be aware of the faculty members teaching at the university/college of your choice. After all, your future depends on this as well as the teaching methodology.
The learning environment is equally important. Make sure the institution has a good infrastructure, classrooms, library, facilities, etc.
Even if the student has prepared and studied well, he shouldnt attempt the question paper in a hurry and be overconfident. Stay calm and attempt the exam properly.
Benefits of Pursuing B Pharma at Shoolini University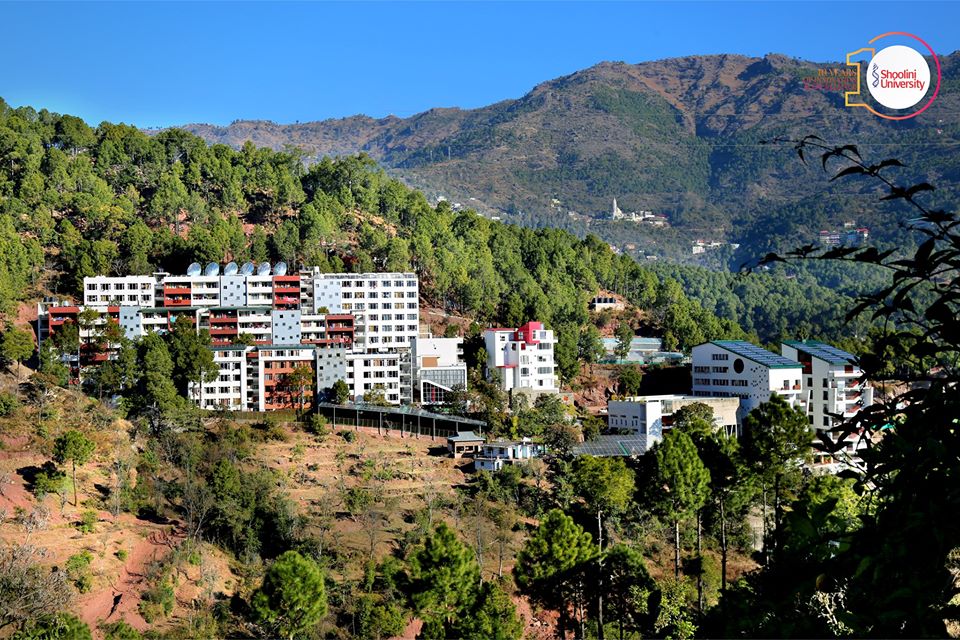 As a science student, pursuing B Pharma from Shoolini University is one of the best decisions you can make. Located in Kasauli Hills, Himachal Pradesh, this top research university offers a cutting-edge B Pharma program in a unique learning environment.
On completion of the degree, students have vast growth potential, opening the doors to better career opportunities and growth in the professional arena.
Top Ranking in B Pharma
The school of B Pharmacy is ranked 36th among the Top Pharmacy Colleges in India by the Ministry of Human Resource Development (MHRD), Government of India. This is the only school in Himachal Pradesh to acquire NIRF ranking and the only university in the state to have an NBA Accredited B Pharmacy program.
B Pharma Placement
Shoolini University has a good placement percentage for B Pharma students. During the campus placement drives held regularly, top pharmaceutical companies visit the university to hire students at lucrative packages. These include Cipla, Ranbaxy, Novartis, Mankind, etc. The highest salary package offered to date is Rs 12 lakh.
Why Shoolini?
The research-driven curriculum has been especially designed by top academics and industry experts. As a result, it engages students in application and problem-oriented projects.
Illustrious faculty from renowned national and international institutions, such as Oxford, National Cancer Institute (USA), NIH (USA), IISc & Oxford.
Students are encouraged and guided to file patents at the undergraduate level itself.
Innovative teaching and practical pedagogy.
Highly advanced laboratories are equipped with UPLC, HPTLC, GCMS, HPLC, etc. This offers practical training to students for excelling as professionals in the pharmaceutical industry.
SPRINT program, inspired by Stanford's mini-MBA, helps students reach their potential, gain knowledge, practical skills and confidence to thrive in the competitive corporate world.
Graduates participate in various programmes, FDPs, workshops and conferences worldwide.
Shoolini students receive scholarships and fellowships at UG and PG levels.
B Pharma Career Options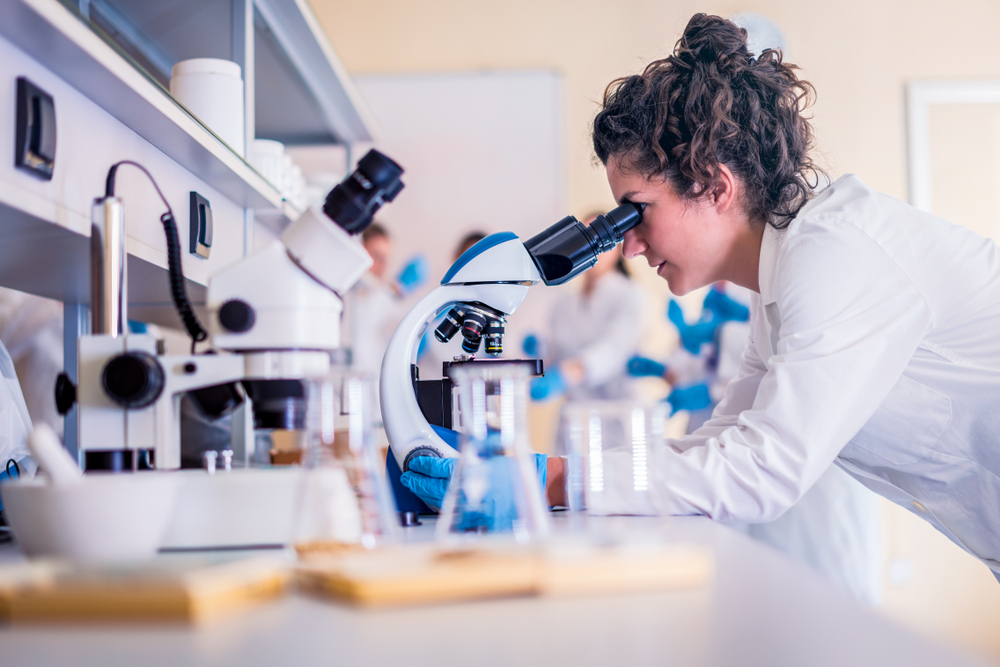 Students pursuing B Pharma have a promising career and a bright future. Healthcare is a booming sector and there is always a high demand for professionals who can make a difference to the society and world at large with their knowledge and research.
Along with the demand for pharmacists in the medical industry, the retail industry is also looking for skilled professionals.
Career Options after B Pharma
Forensic Scientist
The work of a forensic scientist is to help investigate crimes, accidents, and major incidents. He is responsible for gathering and examining the evidence found at the crime scene.
Pharmaceutical Companies
The most obvious option after completing graduation in Pharmaceutical Sciences is a Pharmaceutical company. You can explore new areas and gain expertise in them.
Regulatory Affairs
If you want to work outside the lab, then this job profile is perfect for you. The work of the employee is to ensure that the products manufactured by the company meet government regulations.
If you want to know more about pharmaceutical sciences and be sure if is it worth pursuing or not, check out the blog below.