Rankings
Started in 2009, Shoolini University is recognised for its quality of education and focus on research. A top-ranked university of Asia and a highly regarded name in India, Shoolini University is UGC Approved and NAAC Accredited. For its quality of education and research impact, Shoolini is routinely ranked among leading international and international frameworks for institutes of higher education. The university has received immense recognition for its student output, research output, academic facilities, etc.
In recent years, all schools of Shoolini University have received immense recognition — School of Agriculture, School of Biotechnology, School of Bioengineering & Food Technology, School of Mechanical, Civil & Electrical Engineering, School of Business Management & Liberal Arts, School of Pharmaceutical Sciences, School of Physics & Material Science, School of Biological & Environmental Sciences, Yogananga School of AI Computers & Data Science, School of Law, School of Advanced Chemical Sciences.
Listed below are the key rankings Shoolini University has received from national and international academic rankings agencies:
SCIMAGO RANK:
16th in India (Research)
37th in India (Overall)
545th (Global Rank)
QS RANK:
Diamond Rating (Engineering)
QS IGAUGE E-LEAD Certification
1st in India (Citation)
14th in Asia (Citation)
7th in India (Overall rank among all private universities)
38th in India (Overall rank among all universities and educational institutions)
NIRF RANK:
All India Rank: 101-150
All India Rank: 89 (Universities)
School of Pharmaceutical Sciences: 36
School of Management Sciences: 76-100
School of Engineering: 103
India Today:
3rd in Research
3rd in Patent Filing
Careers360:
Apply now to join this highly ranked university of India. All the best!
Here are some other recognitions received by Shoolini University:
Recognitions
Shoolini University recognised as a member of The Institution of Engineers, India (Jan 06, 2021)
25 Most Innovative Engineering Colleges in India – Higher Education Digest
Shoolini University certified as Recognized Social Entrepreneurship, Swachhta and Rural Engagement Cell (SES REC) Institution.
India Today Ranking 2019: 19th in India's Best Private Universities
Outlook-ICARE University Ranking 2020: 16th in top State Private Universities
Outlook-ICARE India MBA Rankings 2020 in North Zone: 17th in North India
Outlook-ICARE India MBA Rankings 2020 (Top 150 Private MBA Institutions): 32nd Rank
Education World, India's leading Education Magazine, has ranked Shoolini University No. 1 in India for Online and IT-enabled teaching
Atal Innovation Rankings 2020, GOI - Shoolini is ranked in 6-25 in India
In the latest India Today university rankings (India's TIME magazine), Shoolini is ranked 19th among all Indian Private Universities and also India's third highest patent filer and fourth highest patent granted
Shoolini featured amongst the most beautiful colleges in India - The Education Tree
QS IGAUGE E-LEAD Certification (E-Learning Excellence for Academic Digitisation).
Shortlisted for THE Asia Awards in category, "Outstanding Support for Students". We are among the 8 universities chosen from universities from Asia.
EW India Higher Education Rankings 2020-21: Shoolini ranked 1st in HP in Private Universities and 22nd among private universities in India.
Career 360 Rankings 2020, Top Private Universities in India: 39th with AAA rating by Career 360
Awarded 13th best private university by ELETS in 2019.
A+++ Rated Business School by Go Education, Best upcoming Private Business School in India by ASSOCHAM, B School ranked 5th in Research Writing by GoEducation.
Great Place to Study Award by SkillTree
200+ alliances with leading global universities including Seoul National University - South Korea, National Taiwan University of Science & Technology – Taiwan, Lanzhou University – China, University of Arkansas etc. 200+ students in Global Exchange Programs.
All India no. 19 among Private Business Schools by Dainik Bhaskar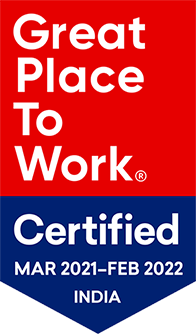 Information About
Information For
Quick Links
Contact Us
City Office:
SILB, The Mall, Solan - 173212 Himachal Pradesh
Address:
Shoolini University, Kasauli Hills, Solan, Himachal Pradesh. 173229
Mailing Address:
Accounts/ Fee:
01792-352002, +91 9736745800
Reception:
01792-350000/ 7807899712
×
APPLY FOR ADMISSIONS 2021