Thinking of setting up a business of your own? Do you have the confidence to showcase your creative skills to the world? If your answer is yes, you can definitely become a successful entrepreneur.
So, what exactly does an entrepreneur look like? To become an influential entrepreneur, you should have the vision to create a new business and the capability and capacity to bear its risks. Such people have a significant role to play in any economy. Moreover, they are capable of bringing new ideas to the market.
Economists have categorised entrepreneurship as one of the critical resources integral to production.
How entrepreneurship is booming in India?
Initially, entrepreneurship in India was localised and shrouded by boundaries of religion, culture and region. It was only after post-liberalisation in 1991 that entrepreneurship hit the right track.
With the beginning of the dot-com era in 1995 by VSNL, Indians got exposed to World Wide Web. This paved the way for entrepreneurs as the worldwide market opened up for them. By 2007-2008 Flipkart, Zomato and Quikr entered the Indian market and transformed the world of entrepreneurship forever.
The startup economy also received a major boost in 2015 when over 600 companies acquired funding and fetched over US$2 billion from Private Equity and Venture Capital funds.
Of all such deals, some of the big ones are Warburg Pincus which invested in Ecom Express and Goldman Sacs, which invested in Foodpanda. Flipkart also saw a considerable investment of US$700mn by Sequoia Capital, while Alibaba put in US$500mn in Snapdeal.
Before that, the National Association of Software and Service Companies (NASSCOM) in 2013 had kicked off its 10,000 Startup Initiative to empower these startup ventures over the next 10 years.
The scenario is promising currently, with 11 unicorns being added in 2020, which is even higher than China and the US globally. Cars 24, Zenoti, Daily Hunt and Glance are some entrants.
With markets favouring entrepreneurship, it is the right time to rise to this occasion and be an entrepreneur. However, a person needs a certain set of qualities to be a successful entrepreneur.
Qualities of an Entrepreneur
These can be listed as:
Motivation and Passion
Self-discipline
Ability to take risks
Creative Thinking
Persistence
How to become an Entrepreneur?
Finding the right business
Entrepreneurship is a vast work area, and you can succeed in any of its ventures. However, pick up something you are passionate about and can weave your dreams around. Then, achieving success will get easier.
Pick up the Right School
Though entrepreneurship does not require formal education or skills, it will be beneficial if you enrol for BBA in Entrepreneurship or any MBA program of similar nature. In addition, some diploma courses catering to specific entrepreneurship categories are also available and will prove to be highly valuable.
Comprehensive Business Plan
You should have a ready business plan before you venture into your entrepreneurship venture. Preparing a business plan has its advantages as objectives get clearly defined, and a strategy for achieving these objectives is also jotted down. In addition, investors in your business plan will feel confident and readily invest.
Find Target Group
Any entrepreneurship venture only succeeds when the target group has been clearly identified. The demography of the region also plays a vital role in it. You need to research the age group that fits into your entrepreneurship model and create products that suit their need and taste.
Networking
Networking is a vital component of entrepreneurship. Through networking, you can collaborate with other similar-minded people and get innovative ideas for your venture. This will definitely bring a raw freshness to whatever you do.
Marketing
The right marketing strategy is likely to bear fruits. Even if you have the best jelly in the town and dont know how to market the same, the effort will not bear fruit. Proper marketing strategy is the key to success and will definitely bear fruits.
The Right Education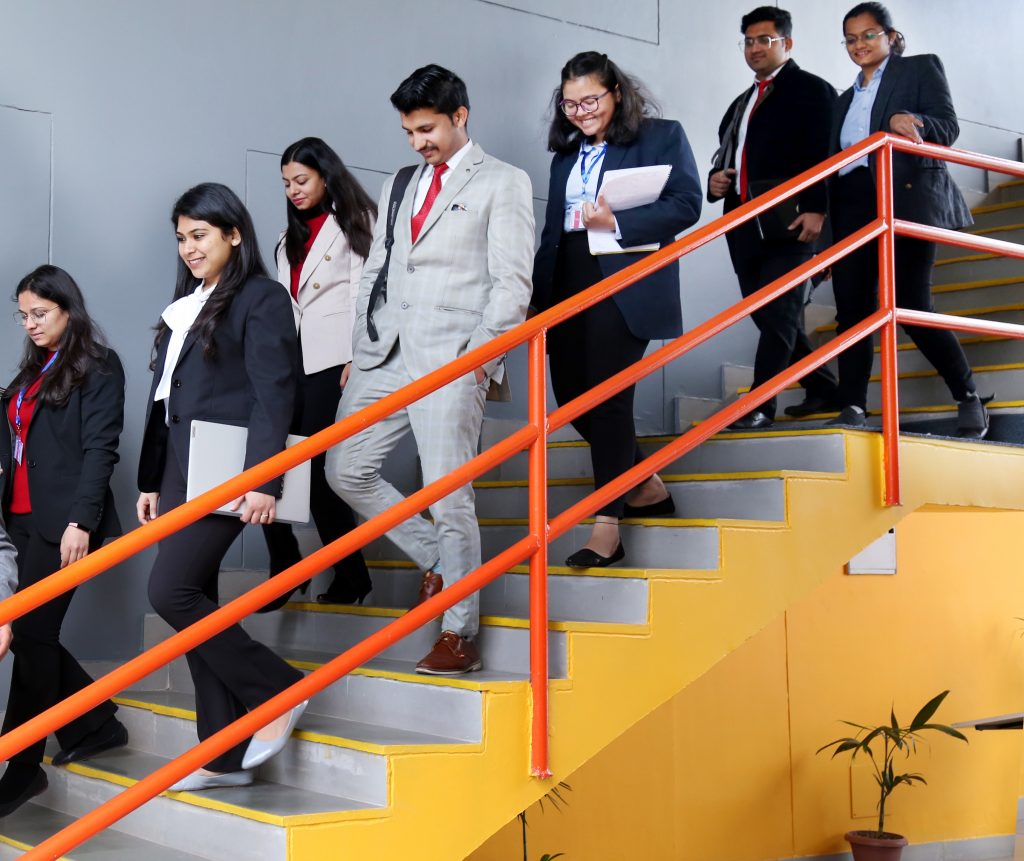 The right education is the key to success if you wish to become a successful entrepreneur. Shoolini University is a leading institution in North India that offers different entrepreneurship programs. For example, at its School of Business Management, the faculty ranks among the Top 65 Business Schools of India as per the National Institutional Ranking Framework (NIRF).
BBA in Entrepreneurship and some related MBA programs can be pursued at Shoolini University, which will likely lead to success in your life as an entrepreneur.
This is one program that students envisaging a career in entrepreneurship should pursue. For admission to a course at Shoolini University, you need 50% in 10+2 in any stream. Different specialisations like Computer Science and Entrepreneurship, Rural Management, Aviation and Management, Event Management and PR, Banking and Insurance are offered in BBA.
Bachelor of Business Administration is unique at Shoolini university as it focuses on integrated learning with an emphasis on skill development. For this, theoretical and practical knowledge is imparted through the SPRINT program (inspired by Stanfords mini MBA program), industry exposure, social projects and foreign exchange program, lectures and experience sharing by industry leaders. In addition, live projects and internships are vital to this program and prepare students for a successful entrepreneurship journey.
MBA in Marketing can prove to be a life-defining course for those who want to pursue a career in entrepreneurship. Applying marketing theories, frameworks and tools to deal with different marketing challenges is a part of the course curriculum.
With educational tours to industries and institutions, students gain knowledge and skills that will help them in the future. Also, emphasis is laid on research areas like Brand Management, Advertising, Digital Marketing and Consumer behaviour during MBA Marketing at Shoolini University. This helps hone the entrepreneurship instincts of students.
With the Start-Up Village Entrepreneurship Programme (SVEP) implementation by the Ministry of Rural Development, a new area of innovation has come up for those who want to pursue entrepreneurship as a career. More than 1.86 lakh enterprises have been supported under this program.
The MBA Program at Shoolini (MBA in Rural Management) has been mainly framed for innovators who want to contribute to the countrys development by working in less privileged regions.
Shoolini University offers a Master in Rural Management for innovative entrepreneurs, where planning, organising, directing and controlling agri-business and cooperatives are taught. After completing an MBA in Rural Management, you can venture into entrepreneurship areas like consultancies, setting up Microfinance institutions etc.
Students with 50% marks in bachelors degrees are eligible for admission to enrol into the Master's program in Rural Management.
MBA in other relevant areas to entrepreneurship like Digital Marketing, Tourism, and Pharma and Healthcare Management are also offered. The faculty at the School of Management also comes from leading business schools, has comprehensive teaching, research and industry exposure, and has guided students since the university's inception.
With some experience in the field of entrepreneurship, PhD Management at Shoolini University could be the best professional degree to pursue. This program has been designed to structure problems, collect data, analyse the same and create meaningful and impactful solutions. The application of quantitative and theoretical techniques for decision-making in industries and entrepreneurship ventures is also dealt with in this management program at Shoolini University.
Opportunities also exist for cutting-edge research in interdisciplinary areas, eventually making students innovators in different areas like education, industry and consultancy, all of which are probable and budding entrepreneurship fields. For admission to this course, students need a master's degree in a related discipline with 55% marks. The university also conducts its entrance examination for admission to PhD Management.
Why choose Shoolini for pursuing a career in Entrepreneurship?
The university has infrastructure guided by ICAR and a dedicated Skill Progression through Rapid Intensive and Innovative Training (SPRINT) program inspired by Stanfords mini MBA. The university also has an All India NIRF Rank of 76-100 for Management Science.
It has been ranked All India No 19 among private business schools by Dainik Bhaskar. The university is also certified as Recognised Social Entrepreneurship, Swachhta and Rural Engagement Cell Institution. The business school at Shoolini University has also been ranked as the best upcoming Private Business School in India by ASSOCHAM.
Conclusion
Aiming to be a successful entrepreneur? Well, there is no fixed model or dimension for success. Still, if we speak broadly, the concept and idea of entrepreneurship start with passion and suitable business opportunities.
There is only a thin line between small businesses and entrepreneurship. An entrepreneur is always rich in ideas though he/she might be short of capital. However, with the right vision and appropriate educational degrees, you can be on the way to success and create a successful model for others to follow. If you have that instinct and vision to be a self-created leader, this is the right time to venture into the world of opportunities, which we all know as entrepreneurship.