As health and wellness take centre stage in the post-COVID world, Yoga has emerged as a popular lifestyle choice. With this, there is a strong demand for Yoga experts and trainers to help people make the most of this ancient Indian science.
Hence, choosing Yoga as a career is a sound decision with opportunities in India and abroad and one can have a prosperous life out of it. We read your mind, didnt we?
If Yoga education has been on your mind, youre at the perfect place. With this blog, we try to answer all your questions around how to pursue yoga as a career.
The COVID-19 pandemic and following lockdown measures have turned work-life balance upside down. Restrictions in many countries and across the globe have resulted in people being confined for months in their homes. As a need of the hour, people are becoming more conscious about their health.
It isnt just the physical fitness that people are worried about but also their mental wellness. During lockdown and in its after-effects, a lot of practitioners have turned to online yoga classes to regain balance and strength. A lot of people took to their mats during lockdown to calm their minds and lift their spirits.
This shows the growing importance of yoga to post-pandemic wellbeing and its revival in the present times has come as a boon to mankind. The increasing demand for Yoga has set the stage for professionals to come full-throttle and give their best.
There is a steady rise in Yoga professionals in organizations, clubs, and health centres. If you are keen to make a career in this Indian art and science, read on.
Benefits of Choosing Yoga as a Career
Yoga is not only fulfilling as a practice but also can be a good professional choice. With time everything has changed- job market, choices of people, lifestyle, and the ultimate desire to find inner peace. The surge in these sectors has pushed the demand for trained professionals to lead people on their spiritual journeys. Regions like Africa, European Union, and the Asia Pacific are expecting a boom in the industry and a huge number of job roles for Yogis and Yoga students. One can get good remuneration for it. The benefits of choosing Yoga as a career includes:
1. Freedom
2. Radiant Future/ Rewarding Career
5. Acknowledging Physical Strength
1. Freedom
Choosing a career that matches your soul is something very satisfying. Your career as a Yoga professional shall give you the freedom to conduct classes on your terms and ethics. It will also help in associating with your clients on a spiritual level as well.
Unlike regular job roles, teaching Yoga is a soul-satisfying experience as it allows the yoga professional to use Yoga & meditation as a tool to help people heal and rise high in life.
It is obvious that you will come across a lot of challenges and it would be difficult at first but then every other job role requires initial hard work and sustained perseverance.
2. Radiant Future/ Rewarding Career
Considering the growing demand for yoga instructors in schools, colleges, government firms and private institutions, you are definitely on a high pedestal. Yoga has a vast scope of both professional growth and personal fulfilment.
At present, yoga professionals are not only hired by health centres but also by renowned professionals and corporates. Thus, aspiring yoga professionals have a very bright future ahead of themselves irrespective of the countries and locations they choose. The expected surge in the number of high-paying opportunities sets you for reaping the maximum benefits of choosing Yoga as a career.
3. Lucrative Package
Yoga instructors are paid handsomely in various parts of the world such as the European Union, and Asian countries like India. Moreover, the average salaries in various global regions are expected to rise by a greater percentage. The professionals can earn from Rs. 10,000 up to Rs 30,000 per month. If you have created a reputation for yourself among clients then personal classes for individuals or celebrities pay you much better.
Yoga instructors who cater to two or three organizations in the corporate sector also earn around Rs 70,000 per month.
It is to be noted that similar to every other job role, your experience and skillsets shall affect the pay you receive.
4. Travel the World
Who does not want to see the world and explore different places? Everybody wants to experience new things in life and grow as a person. A career in Yoga shall give you the golden chance to travel places, meet new people, witness cultures, and be amidst the beauty of the destination.
As a Yoga professional, you can participate in retreats and training programmes. You can also apply for jobs in different parts of the world. You will certainly notice new things unravelling and opportunities pouring in for success and happiness as you decide to step out of your comfort zone.
5. Acknowledging Physical Strength
Have you ever realized what is the best way possible to recognize your physical strength?
Indeed, practising Yoga comes along with a lot of challenges. You will see that every ending opens the door to new beginnings and awakenings. Every single day will bring new tasks to test your physical capacity. Teaching the benefits of yoga is not an easy task. It requires years of experience and a series of mistakes. These experiences help you find your core strength and your physical capacity to thrive in this fast-moving world.
Choosing Yoga as a career can be the best move of your life. It helps you in maintaining your fitness levels, behavioural patterns, and the way you conduct yourself. Constant interaction with people coming from all walks of life and helping them enliven their bodily and mental strength somewhere helps you to grow as a person as well.
Career Opportunities in Yoga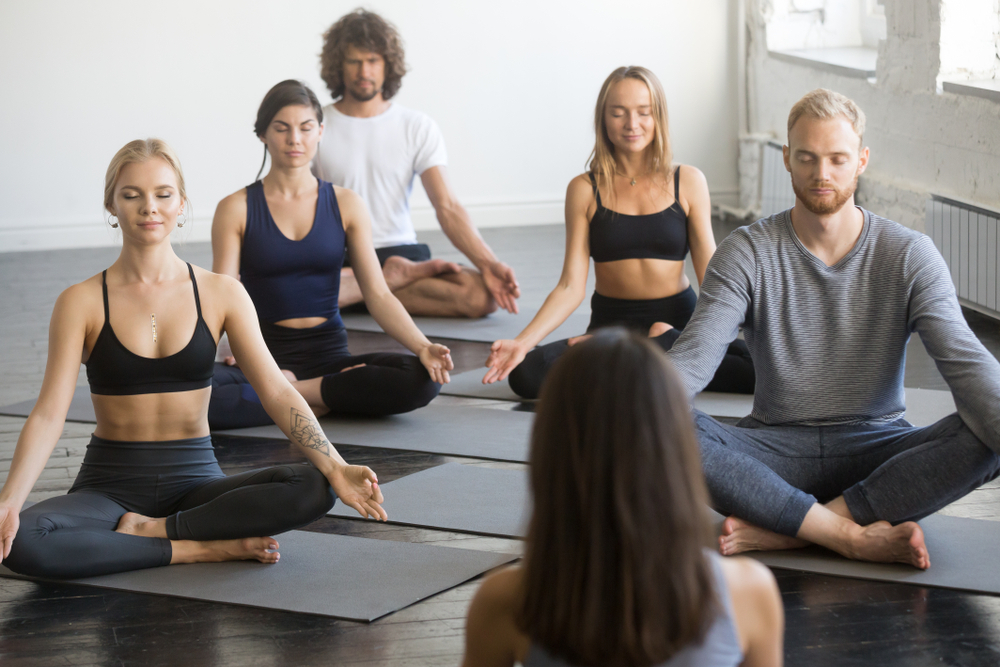 The job roles in Yoga offer you a chance to try something different and also help you to enhance your profile. After completing the graduate degree or postgraduate degree in yoga sciences, a student can look for jobs in the following areas:
National Trainers
International Trainers
Research officer-Yoga and Naturopathy
Instructors
Clinical psychologist
Hip-Hop & DJing
Consultancy
Studio Manager
Research
Yoga Teacher
Therapists
Yoga Festivals Organiser
Want to Learn Yoga in the Lap of Nature?
North Indian states attract a large number of yoga enthusiasts every year and also house some of the most well-known yoga centres in the country. A small north Indian state in the lap of nature, Himachal Pradesh offers a serene environment to learn Yoga.
Besides an abundance of Yoga centres for training and vocational courses, universities and colleges in Himachal Pradesh have also begun to offer professional courses in Yoga. Shoolini University in Solan, nestled in the foothills of the Himalayas with its cool summers and pleasant sunny winters, is the perfect place to pursue Yogic practices and scientific research. Nestled among the Himalayas, which is considered the birthplace of Yoga, the students can explore the origins and historical development of Yoga and meditation, from ancient times to the modern world.
Realising the benefits of yogic sciences and understanding the growing demand for Yoga experts, the university is also offering a holistic B.Sc. and M.Sc. program in Yoga Sciences. A UGC recognized university, Shoolini is a leading private university in Himachal Pradesh ranked in the Top 101150 Indian universities by the NIRF.