Most students find themselves at crossroads after achieving major academic milestones. For example, once a student completes her 10 + 2, it is imperative that he/she decides on the graduation subjects. Once the student completes her graduation, the question of what to do next becomes even more critical. Many students immediately start looking for jobs and many are hired during campus recruitment drives. However, some are unable to decide whether to look for a job or to pursue postgraduation.
But is it possible to pursue an MBA after a BTech in CSE? Students find themselves weighing different options.
There are many important factors that you should consider before you decide to do an MBA after BTech CSE.
So, lets find out how to pursue MBA after BTech CSE from Shoolini University.
Many students find themselves under a lot of pressure from their families and peers. Whether to look for a job or pursue an MBA after BTech CSE? This decision requires serious deliberation. If you decide to do MBA after BTech CSE, Shoolini University is the best option for you.
How to do MBA from Shoolini University after BTech in CSE?
If you decide to pursue MBA after BTech CSE from Shoolini University, here is how you can do it.
You need a minimum of 50% marks.
Appear for CAT/MAT/SAT/GMAT or any state-level entrance.
Apply for the program at the Shoolini University website
A program coordinator will get in touch with you.
Which MBA to pursue after BTech CSE?
There are several specialisations of MBA program and you can make a choice depending on your requirements. Shoolini University provides a full-time MBA program. It is one of the best MBA programs in the country with an intensive learning approach to creating future boardroom leaders.
The specialisations you can opt for are HR management, Digital, Retail, Marketing, Finance, Pharma and Healthcare, Data Science, and more.
For more details regarding MBA Admissions 2024, check out: MBA Admissions 2024: How to Apply, Eligibility, & Curriculum
What is the scope of an MBA after BTech CSE?
An MBA from Shoolini University after doing a BTech in CSE is hugely beneficial for future endeavours. The MBA degree from Shoolini University will place you ahead of your peers, making it easier to tap into the job market as you are equipped with a postgraduate degree. Once you have your degree there are four types of jobs you can do:
" Marketing
" Private equity
" Information Technology
" Human Resources
What are the benefits of an MBA from Shoolini University after BTech in CSE?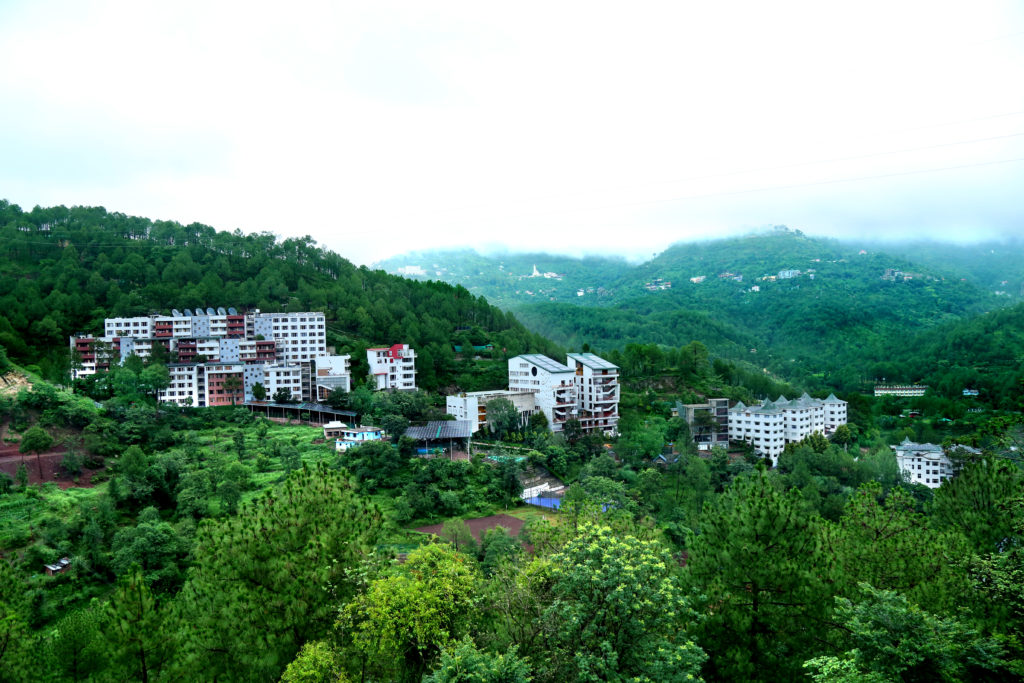 Secure Future – You will have a degree that is recognised around the world. If you have an MBA degree from Shoolini University, it is assumed that you are a subject matter expert. This degree will open all kinds of networks and doors for you. Not only will you be able to get the best internships but you can also get some of the best managerial positions high on the corporate ladder as most top MNCs to come for campus placements at Shoolini University.
Safe option – MBA from Shoolini University after BTech CSE guarantees a good job. While BTech CSE is a good degree to hold, in many cases because of the competitive industry a job may be difficult to find. But if you have completed your MBA from Shoolini University, we can guarantee you success in your career.
Hands-on experience – A lot of top corporations provide on-campus training and internships to students of Shoolini University while they are in college itself. Companies invest a lot of resources in the training of deserving students so that they can be groomed as future employees.
Interaction with industry insiders – While you pursue your MBA from Shoolini University after completing your BTech in CSE, you will be interacting with a lot of people who have been there where you are currently. They are business leaders, professionals, and subject experts who have years of hands-on experience.
You can be an entrepreneur – After you complete your MBA, it is not mandatory that you have to look for a job. You can use the knowledge and expertise that you gained at Shoolini University to start your own venture. An MBA program trains you with skills such as business management, marketing, strategizing, and planning.
It gives you more career options – Compared to an MBA, a BTech gives niche knowledge. Having an MBA from Shoolini University can make you an expert in various other subjects such as economics, HR, finance, IT, etc., which will give you an edge over others.
Your potential salary will be higher – It is obvious that between the two future employees the one who has a management degree in addition to a tech degree will have a higher chance of being given the more lucrative package.
An MBA from Shoolini University after BTech CSE can be pursued immediately after acquiring a bachelors degree. The best part is that some of the best corporations hire from Shoolini University, like:
" Microtek
" LG Electronics
" Airtel
" Benori
" SBI Life insurance
" BYJUs
" Citibank
" Stockholding
" Onida
" ICICI Bank
" JCB
" ICICI securities
" Magma
These are just a few names. The list of companies that hire MBA graduates from Shoolini University is long. The learning environment at Shoolini University is different and dynamic with a focus on ever-evolving learning techniques. Shoolini University also provides students with almost 250+ international exchange opportunities with top universities in the USA, UK, Poland, Slovakia, South Korea, Taiwan etc.
Additionally, the Stanford-based SPRINT program at the university is a big hit, training students in soft skills. The online education platform called e- Univ is a repository of knowledge and learning. Not only this, but Shoolini University also gives hands-on training through workshops, management games and leadership development.
The network of alumni is one of the biggest accomplishments of Shoolini University. All students who complete their MBA after BTech in CSE are placed across the globe. This phenomenal network of global achievers provides students with additional resources to lean back on.