As the global economy transitions toward digitisation, the relevance of digital marketing permeates every part of our lives. It's imperative for everyone, be it startups, multinationals, students, newcomers, or traditional marketers to comprehend the value of digital marketing.
India is the world's fastest-growing internet market, which means that digital marketing in India has a lot of potential in the coming years. Businesses are using digital marketing to reach out to their target customers in the most efficient way possible.
In laymans terms, digital marketing is the process of promoting products or services online. This can include everything from creating a website to advertising on social media to mailers. As the tech world is growing every day, opportunities abound for those interested in pursuing a career in digital marketing.
If you are considering making a career in digital marketing, you should know that this is a dynamic, expanding field with several potential job avenues.
Lets try to understand digital marketing.
What is Digital Marketing?
Digital marketing is a new and effective marketing strategy that promotes products and services much more efficiently. Today, digital marketing has emerged as an important way to build an online presence. It has become a necessity than a choice for every business. To survive the growing competition, it is imperative to build an online presence and cater to the needs of customers.
Digital marketing helps in growing and impacting businesses around the globe by creating and implementing strategic business and marketing plans.
However, digital marketing trends are a rapidly evolving field. What worked yesterday might not work today, so staying ahead of time is paramount in this field.
Digital Marketing is the future! Lets see why
Be where your customers are. According to this popular adage, customers are constantly connected to the internet, networking on social media, and living a digital life. So, to connect with them, companies must make a strong presence on various digital platforms.
This has helped businesses reach new levels of success. Here are some of the most important reasons why online marketing cannot be ignored:
Businesses can target a global audience using digital marketing.
Traditional marketing methods are more expensive than digital marketing.
Businesses can track and measure results with digital marketing.
Digital marketing assists businesses in developing trust and credibility.
Businesses can connect with their customers directly, thanks to digital marketing.
So, what is the scope of Digital Marketing in India? Lets try to understand.
Scope of Digital Marketing in India
The scope of digital marketing has grown dramatically in India due to its potential to advertise and promote products to a larger global audience at affordable costs.
First, lets take a look at the valuation of the digital marketing industry in India:
In 2015, the digital marketing sector in India had a market size of nearly 47 billion, which has now come up to 333 billion in the financial year 2022. This value is expected to rise up to 539 billion rupees by the financial year 2024, suggesting rapid growth in the digital advertising sector.
One of the many reasons why marketers have shifted to digital marketing is the ability to advertise products online to only those who fit your target audience criteria or remarket your ads, particularly to people who have shown interest in the past.
And to top it, since the Covid-19 crisis hit the world, companies big and small have turned to digital marketing because it has proved one of the best strategies for running marketing campaigns even when the customers were stranded at home.
In the hard times, digital marketing has been a real lifesaver for many businesses, helping them survive as well as reestablish themselves.
People are spending more and more time on their phones and the Internet, so it makes sense for businesses to shift their focus there. The scope of digital marketing is immense and commendable. This is because every business needs digital marketing more and more, owing to its innumerable benefits.
Who should opt for Digital Marketing?
When thinking about careers in digital marketing, it's normal to be dazed about which would be the best fit for you. Or, which niche will prove more interesting and bear rich dividends for you? What makes digital marketing unique is its ability to offer something to everyone.
For people who desire to work in this creative profession, there is a plethora of options. Those who enjoy writing can pursue a career in content writing, while those who are passionate about graphic design can pursue a career as a graphic designer. Moreover, data analysis is also a sought-after profession in digital marketing for those with an analytical mind. If you enjoy scrolling and creating content for social media, you can pursue a career as a social media marketing manager. Alternatively, if you love coding, you can simply become a web developer.
Due to the dynamic nature of digital marketing, professionals in the field must keep abreast of the latest developments. Being far-sighted and curious would be a huge plus for your digital marketing career.
If you believe you have what it takes to succeed in this industry, then digital marketing is the perfect fit for you.
Hot careers in Digital Marketing
A whopping number of career avenues are available in this field. The potential growth of careers in digital marketing in India is extremely promising and now is an excellent time to enter the industry. Here are the most popular career prospects in digital marketing:
Social Media Manager
Social media marketing is all about managing a company's presence on social networks like Facebook, Instagram, Twitter, Linkedin, Pinterest, etc., as the name suggests. Social media professionals understand how to best represent a company or brand using various social media platforms. They communicate, create and upload content and analyse the data. Specialists in social media marketing also come up with and execute the company's entire social media strategy.
Graphic Designer
Graphic designers use special software to create graphics for websites, newspaper ads, posters, media images, product labels, and logos. They use software for editing, digital illustration, and layout to make designs for companies and update old ones. They often help businesses with their branding.
SEO Expert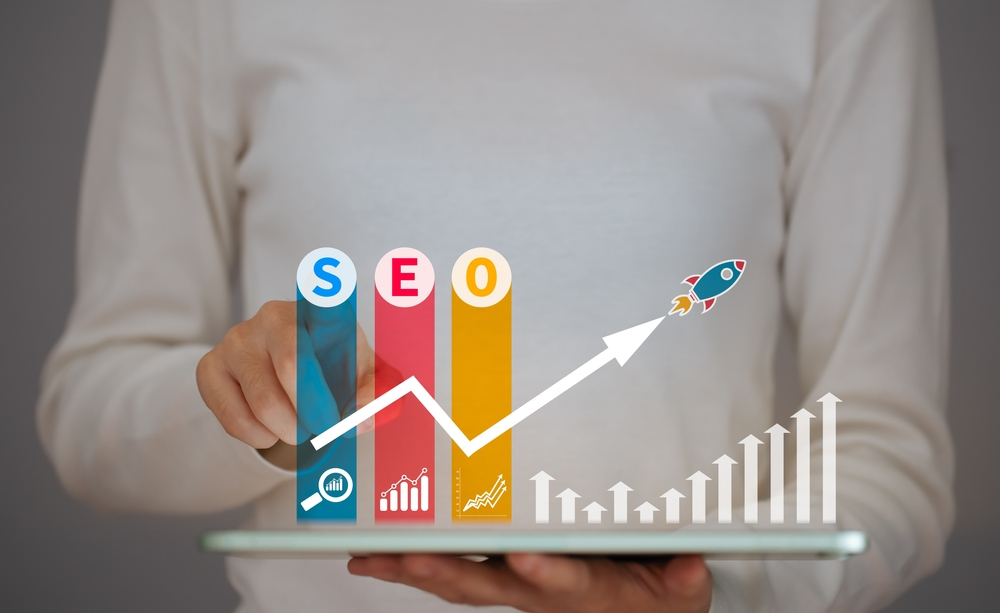 As an SEO expert, it's your job to make the website search engine friendly by suggesting, implementing, reviewing, and analysing changes. These experts use search engine optimisation (SEO) to measure the effectiveness of websites. They seek the right keywords that can offer a high rank for the website in different search engines. They also study the factors that may affect traffic on the website, like content and product placement, and develop solutions to improve traffic.
Professional Blogger
Many aspirants choose to blog full-time so they can have a good balance between work and life. But if you want to make blogging a full-time job, you have to be dedicated and work hard in your niche to be successful. Affiliate marketing and advertising can make you anything from $100 to $1,000 a month as a skilled blogger. However, the most popular and successful bloggers can make as much as $10,000 monthly from their sites.
YouTuber
If you have a knack for creating videos, you should consider becoming a YouTuber. To reach a larger audience, you must remain focused on providing high-quality content. Better video quality will help you acquire more views and subscribers, increasing the amount of money you make from YouTube and brand promotions.
Content Marketer
A content marketer is another exciting digital marketing career in India. A content marketer is in charge of planning, creating, and disseminating valuable content to attract and convert prospects into consumers, and consumers into re-purchasers. These professionals are in charge of creating superior-quality content. Their primary role is to engage the audience with the interesting content that they share.
Digital Marketing Manager
The digital marketing manager is another intriguing area of digital marketing in India. Digital marketing managers plan, develop, strategize and implement a brands complete digital presence. They use every available channel of digital marketing to promote a company's product or service with the key goal of increasing sales.
Also read: What is MBA in Marketing? Is it worth it?
Digital Marketing Agency
You can start your own agency if you have the resources and know how to run a business. When you have your own full-time digital marketing agency, you can help your clients make better marketing plans and strategies. Also, you could put the plans into action in the best way possible.
If you want to pursue a digital marketing career, the first step is to learn industry-relevant skills from a reputable institute. Many institutes in India offer Digital Marketing programs.
How to start a Digital Marketing career in India?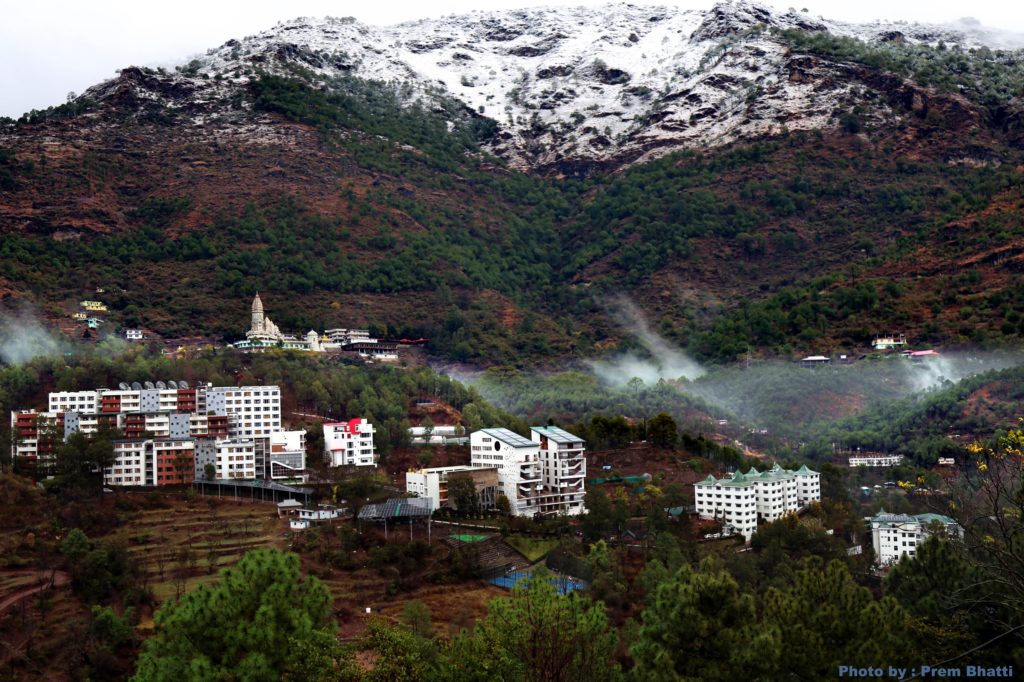 Shoolini University is Indias No.1 private university as per the Times Higher Education (THE) World University Rankings for 2023, offering the following digital marketing programs:
The programs cater to students with an entrepreneurial mindset and ambition to develop a successful career in business or digital marketing.
The university is a great place to start a successful career providing you with the knowledge, skills, and community support you need to achieve your goals.
Companies such as McKinsey & Company, Accenture, Google, and Amazon hire Shoolini graduates.
There are 250+ MoUs between Shoolini University and other international universities. With these collaborations, students have visited the University of Naples, Italy; Sichuan University, China; and Magna Carta College, Oxford, UK.
Why Shoolini University?
Robust learning through skill development programs, projects, and case studies.
Complete handholding & support by a dedicated placement team.
Partnerships with top hiring corporates.
Practical Learning through paid internships.
Global Education with Eminent Faculty.
Apply now online by filling out the application form on our website. Before applying, make sure to check the eligibility criteria, and keep your supporting documents ready. Alternatively, if you require additional information or guidance, please contact us.