A career in drug discovery can be extremely fulfilling personally and professionally. All the life-saving drugs available today are a result of decades of hard work of scientists who dedicated their lives to a career in drug discovery.
As a budding scientist, if you are considering a career in this promising field, there must be many questions bothering you. Firstly, how does one begin a journey on this career path? What are the skills that a professional needs? Would this be a better option to pursue as compared to academia?
To be completely honest, the answers to these questions are subjective. The answers depend on what you are looking for as an individual scientist. As for the pharmaceutical industry, there is enormous potential for all young intellectuals, both in the laboratory and out in the field. One of the starting points would be to consider a course like BPharma. This is a stepping stone for a career in drug discovery. All research breakthroughs in the field of drug discovery are the result of the hard work of people who formally research and develop medicines with their formal education background in the B Pharma program.
Why BPharma program?
As mentioned earlier, a formal degree in B Pharma can provide ample opportunities to pursue drug discovery. Pharmacists are now becoming increasingly indispensable in the healthcare sector. Their job is to not only develop new medicines but also keep an eye on all diseases. The job of a pharmacist comprises assessing the pain points of patients in pain or those struggling with debilitating medical conditions.
Why BPharma program at Shoolini University?
Enrolling for a BPharma program at Shoolini University is one of the best decisions you can make. Lets find out why!
Enchanting locale
Located in Kasauli Hills, Himachal Pradesh, this top research university offers a cutting-edge BPharma program in a unique learning environment.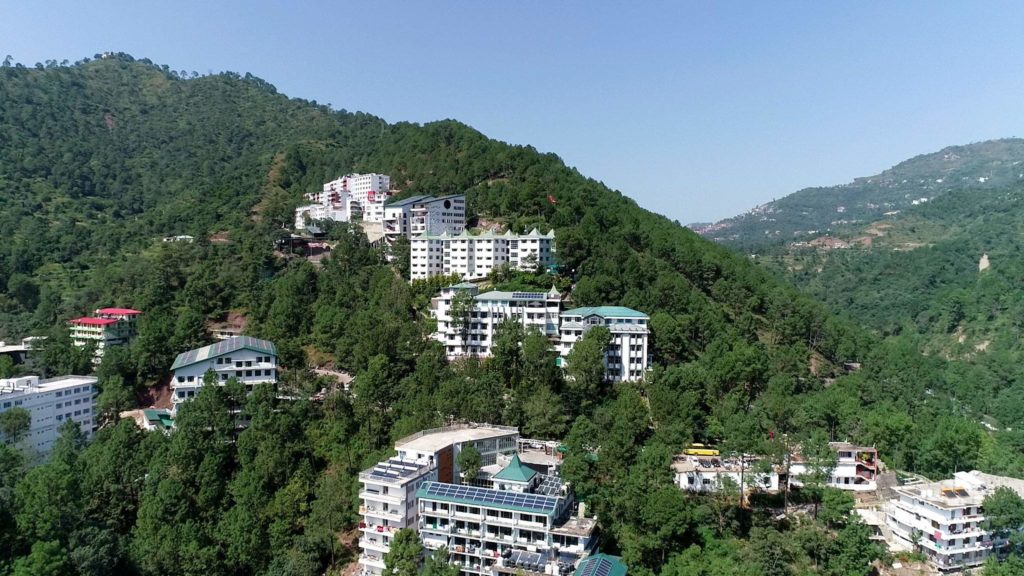 Top ranking in BPharma
The school of BPharmacy is ranked 36th among the Top Pharmacy Colleges in India by the Ministry of Human Resource Development (MHRD), Government of India. This is the only school in Himachal Pradesh to acquire NIRF ranking and the only university in the state to have an NBA Accredited BPharmacy program.
BPharma placement
The placement percentage for BPharma students is momentous. During the regular campus placement drives, top pharma companies visit the university to hire students at lucrative packages. These include Cipla, Ranbaxy, Novartis, Mankind, etc.
Why choose drug discovery as a career?
A career in drug discovery is an opportunity to help millions of people. If this sounds exciting, then this could be your calling.
Though a challenging career, it is well-funded by pharma companies. Finding and creating new drugs is a time-consuming process. Many medicines being used today to save lives was once just an idea, which took shape under gifted pharmacists and scientists. A typical pharmaceutical company invests millions of dollars worth of money and manpower to create new drugs and establish new biological targets. But it is not only money and manpower, but decades of hard work of people from various scientific disciplines which leads to the discovery and subsequent approval of a new drug.
In such an organised, albeit complex industry, career opportunities abound. These are not just limited to biology and chemistry now but branch out to other disciplines as well.
Some of the most common drug discovery disciplines in Biology are Genomics and Molecular Biology, Cellular Biology, Proteomics, Assay Development, Cellular Biology, etc. Similarly, Chemistry has its own drug discovery subdisciplines like Computational Chemistry, Rational Design, Analytical Chemistry, etc. Other than Biology and Chemistry, other related sciences which are now involved in drug discovery are Mathematics, Biology, Engineering, etc.
How to begin a career in drug discovery?
After completing a BPharma program, an aspirant can immediately begin his/her journey in drug discovery. A young intern is usually inducted as an associate scientist at the entry-level. He is responsible for executing basic experimentation and can be a part of project teams that have different targets for discovering new therapeutics.
Project teams have members from different levels of the process. Each project team has a team leader. The team leaders are typical doctorates with a PhD. A team leader has greater control over the project activities and is responsible for the key staff.
As a team leader gains more experience, he/she can expect a progression into the management position. It means the team leader will now have a greater ability to steer the direction of research and strategy. The ultimate job title in most pharma companies is the Director. In most renowned pharma companies this job position is almost the same. The directors can then move up the ladder and become Head of the Department, which is similar to the position of a Vice President in MNCs.
However, many scientists prefer to stick to the world of laboratory and research and refrain from entering into managerial positions. They prefer not to indulge in management politics and hierarchy. Keeping this in mind, many companies retain the right talent by giving them promotions in non-managerial positions also.
Hence, scientists with certain years of experience become distinguished research fellows. Research fellows receive remuneration and respect at par with the company seniors but do not have to be involved in day-to-day managerial activities. They are given the time and full authority to do what they do best. That is, innovation and implementation of new ideas and new technologies.
Why do people choose a career in drug discovery?
For most people pursuing a career in drug discovery, the motivation is the chance to discover a life-changing drug. How about if you were to be the first person to cure Alzheimers disease? Sounds exciting, isnt it? Just like their academic counterparts, most scientists are motivated by an opportunity to potentially make a mark and help mankind. Also, in most cases, the Pharma industry offers lucrative packages, state-of-the-art equipment, and a world-class work environment.
However, there is also a flip side to working in a corporate. Many scientists want to work independently and do not want to follow a companys culture. They are more inclined to do their own thing in their niche. Many scientists follow their own path and have been successful as well.
Career myths that might hold you back
There are many myths surrounding a career in this industry. When you are deciding on a career in drug discovery, various myths may be clouding your decision. Fortunately, most of these myths are completely untrue. One of the biggest myths of this industry is that you are just restricted to the lab. Not true! Pharma companies highly encourage their scientists to attend world-class conferences.
Another myth is that you do not get to publish your papers. Most companies motivate and push scientists to publish their scientific work.
A lot of people think working in drug discovery means that you will only be screening or making compounds all day. Yes, screening and making compounds are an important part of drug discovery. However, in addition to that, a lot of basic research activities are also involved.
It is believed if you work in drug discovery it puts a limit on the innovation that can be carried out. In reality, there is no such thing. Scientists can and are encouraged to pursue new approaches and hypotheses.
Drug discovery beyond the lab
A career in drug discovery is a great option for those who want to spend all their time with science but not necessarily in a lab. A scientific career in pharmaceuticals can lead up to a career in competitive research, management, pharmaceutical patent law, business planning, strategy, etc. All of these aspects are very crucial in the drug discovery industry and can prove to be a great career path.
Big pharma companies need people who can play a pivotal role in the research but beyond the lab. They need people for management, marketing, etc., to pursue the goals and the vision of the company. People from a scientific background are needed in different positions. So, there are ample opportunities available for people who want to work in this industry but dont want to be in the lab all the time.
Career as aspiring drug discovery scientists
This field can offer great career opportunities in various academic institutions and corporates. An academic career could be a great choice for those who want to focus on the nascent stages of drug discovery. It is good for those who want to study the progression of diseases and establish new drug targets.
A career in the corporate sector would be best for those who want to chase new drug targets and test them against validated targets.
Irrespective of the career path you choose to follow, this industry can provide you with the opportunity to hop on a steep learning curve while establishing connections with like-minded intellectuals. Within the industry, scientists have the option to move seamlessly within the circle. Interacting with people from different disciplines leads to enhancement in knowledge and experience.
To grow in this industry, it is highly recommended that as a young scientist one should try to gain exposure to both small and large pharma companies. A well-funded but smaller company can help you understand different aspects of the industry while working in a single position. Whereas a large company will give a more formal and structured approach to your training. This combination of training and experience can come in handy as you further your career in this industry.
One of the most important aspects is to create opportunities through networking. It can make a huge difference to ones career trajectory. By interacting with people across different positions in various disciplines, aspirants can expand their horizons and learn about other aspects of the industry.