Applied Sciences has opened numerous research opportunities for students. Now, scholars have a plethora of options when choosing a BSc Program. BSc in Biotech and BSc in Microbiology are two such courses that students feel conflicted about these days.
BSc in Biotechnology involves the manipulation of living creatures at the molecular level. This is done through the use of recombinant DNA technology for the betterment of human society. Similarly, BSc in Microbiology deals with the study of microorganisms genomes and their application in the biotech, pharmaceutical and food industries.
Both these courses are offered at Shoolini University, an institution that is credited as Indias first Biotechnology University and has been ranked Top 200 Global University (THE Impact Rankings).
Lets discuss in detail BSc in Biotech and BSc in Microbiology at Shoolini University, making it easier for you to understand which course is the best fit and meets your aspirations appropriately.
This is much in demand among the BSc Programs offered at Shoolini University. Students who enrol for BSc (Hons) Biotechnology at Shoolini University learn about the core concepts of cell biology, biology, computer science, and chemistry.
They also get the opportunity to conduct research in areas like Plant Biotechnology, Animal Biotechnology, Enzyme Technology, Immunology, Parasitology and Cancer Biology, which makes them dedicated researchers by the time they complete their BSc at Shoolini.
The research skills of students are also sharpened during this degree program and they are encouraged to be part of startup workshops where their entrepreneurship and research skills are polished. The syllabus of BSc in Biotech covers subjects like Biophysics & Instrumentation, Cell Structure and Dynamics, Principles of Microbiology and Molecular Genetics, etc.
Students who wish to pursue higher education can also seek admission to masters and doctorate-level programs in Biotechnology at Shoolini University.
Why pursue BSc in Biotech from Shoolini University?
Shoolini university has a state-of-the-art infrastructure with 104+ labs where students get the opportunity to conduct valuable research under the guidance of illustrious faculty. The department also has faculty from institutions like Oxford, National Cancer Institute USA, NIH, USA and IISC. The department is headed by Dr Anuradha Sourirajan, who is a post-doctorate from the National Cancer Institute, National Institute of Health, USA.
The industry-oriented curriculum for BSc in Biotechnology is at par with global standards and students are encouraged to file patents. Under the One-Student-One-Patent Policy at Shoolini University, every student is mentored by experienced faculty to file a patent.
Moreover, students at Shoolini can pursue careers in positions like forensic experts, clinical research managers, scientific assistants and quality assurance when they complete a BSc in Biotechnology here. Students who complete this BSc Degree from Shoolini University develop skill sets in Bioinformatics and Computer Assisted Research and Analysis.
The university also has Biotechnology Corporate Resource Centre and has international collaboration with over 250+ universities where students get an opportunity to complete part of their degree in a research-intensive environment and gain global exposure.
To pursue this degree, students should have a minimum of 60% in their 10+2 examination with PCM/PCB subject combination. They will also have to attain a qualifying score in NEET/JEE or clear Shoolini Universitys entrance examination.
Career scope of Biotechnology
The career scope of Biotechnology is immense and once you complete a BSc in Biotechnology, you can seek a career in different sectors. Some of the prominent ones include:
Healthcare
Medicine
Medical Sciences
Pharmaceuticals
Agriculture
Genetic Engineering
Ecology and Environment
Soil Biology
Textile Industry
Also Read – Biotechnology: A Popular Career Choice
BSc Degree at Shoolini University is also available in two research-oriented areas of Microbiology.
BSc (Hons) Microbiology (Research)
BSc (Hons) Industrial Microbiology
This 4 year BSc in Microbiology course focuses on microorganisms and their application in research. Students who choose this program also have the advantage of being part of a research team that files patents and writes research papers at the undergraduate level. Foreign universities located in the USA, UK, South Korea and Netherlands also offer JRF support to such students through their student exchange programs.
This BSc Degree focuses on different fermentation processes, microbiological processes and equipment used in the field of microbiology.
Microbiology of fermented products, microbial quality control and different quality schemes that find use in the food and beverage industry is also part of the curriculum. Isolation, maintenance, and handling of industrially vital microbial culture in a laboratory setup are also taught in BSc (Hons) Industrial Microbiology.
Collaboration with renowned international universities is also available for students of BSc (Hons) in Industrial Microbiology and the faculty for the program comes from leading universities like Oxford, IITs and IIMs.
Key Research Areas
Students who choose BSc (Hons) Industrial Microbiology at Shoolini University get an opportunity to pursue research in key areas like industrially important enzymes, the role of microbes in the food industry, Food microbiota, Fermentation and Production of Enzymes & secondary metabolites from microorganisms.
Why pursue BSc in Microbiology from Shoolini University?
BSc in microbiology at Shoolini University enables students to be part of an innovation-led degree where research-based exchange programs are available, global experts give lectures, faculty is from Oxford, National Cancer Institute USA, the curriculum is designed as per industry requirements and placement with industry leaders is ensured.
Shoolini Students Always Achieve Their

Life Goals

. Find Out How!
One-Student-One-Patent Policy
Industry-driven curriculum
100% Placement in CSE, MBA, Hospitality
Need-cum-Merit based Scholarships
Upon completion of the degree, students can seek career positions like Microbiologist, Research Assistant, Quality Assurance Specialist, Technical Representative, Biomedical Scientist, Clinical Research Associate, Physician Associate, etc.
With 3000+ placements in top companies, 250+ global alliances and 1100+ patents, Shoolini University ranks among the highest in India for patent filing which is a vital component of research.
Students here get to engage in valuable research, publish research papers in renowned journals, study NEP-driven curriculum, learn from the best and get placed in leading companies in their field. Two researchers at Shoolini have also featured among the top 1% of scientists which speaks volumes about the quality of research at this institution.
The university has a dedicated Placement Cell led by industry experts and has ensured 100% placement of students from Biotechnology and Microbiology over the years in leading companies.
Career opportunities also open up for positions like Food Microbiologists, Protozoologists, Mycologists, Biotechnologists, Biochemists, Cell Biologists, Parasitologists and Geneticists.
Some of the companies offering employment through Placement Cell at the university include:
Abbott
Nestle
Pepsico
SRL Diagnostics
Panacea Biotec
The admission criterion is similar to that of a BSc in Biotechnology and those interested in pursuing higher education can opt for master's and doctorate-level degree programs here.
Career scope of Microbiology
Innovation in the food industry has broadened the career scope for Microbiology graduates. With a BSc in Microbiology, you can seek a progressive career in industries like:
Pharmaceutical Sector
Colleges and Universities
Laboratories
Hospitals
Research Organizations
Food and Beverage Industry
Chemical Industrial Units
Agriculture Department
To pursue a successful career in the field of microbiology or biotechnology, a student should have a certain skill set. The faculty at Shoolini University also makes efforts to ensure that these skills develop in students by the time they complete their BSc:
Research Analysis
Interpersonal Skills
Teamwork Skills
Analytical Skills
Quality Control
Quality Analysis
Also Read – Microbiology: A Booming Career in India
What does a Biotechnologist do?
The role of a Biotechnologist requires is to create and improve different products and processes which find application in agriculture, medicine and conservation through different biological organisms.
As a biotechnologist, you would be required to study the genetic, chemical and different physical attributes of cells, tissues, and organisms.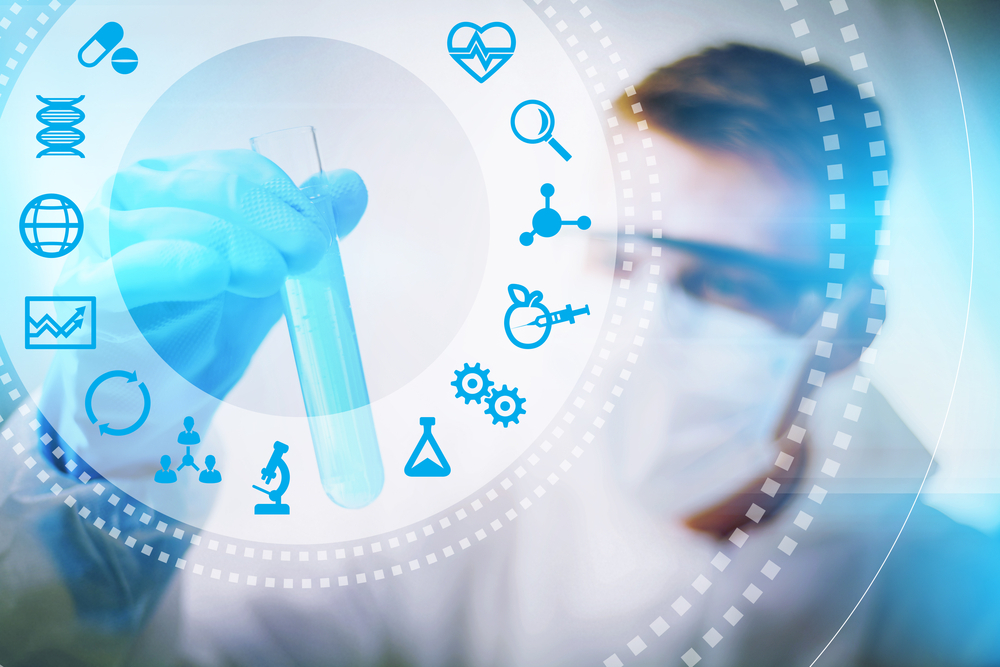 What does a Microbiologist do?
As a microbiologist, your role would be to conduct research, collect samples and provide laboratory services. With experience, you would be able to graduate to develop pharmaceutical products and monitor activities at the laboratory level.
If you pursue a career in the field of Food Technology after completing a BSc in Microbiology, you would be required to develop new food products and flavours that involve the use of different prototypes. You would also be required to identify, monitor, and work on different aspects which deal with the quality of food material.
For those who choose the field of Clinical and Laboratory Technology after completing a BSc in Microbiology, the work area will include research on human bodily fluids through scientific analysis.
Conclusion
There can be no denial of the fact that both BSc in Biotech and BSc in Microbiology are research-oriented courses. Over the past few years and in particular, after the breakout of the COVID pandemic, the scope and need for professionals who have degrees in the field of Biotech or Microbiology have increased tremendously.
The growth in this industry has been steady over the years. The microbiology industry has shown a compound annual growth rate of 6.90% from 2016 to 2020. This in itself indicates that pursuing a career in this field would be beneficial in the long run. Similarly, the Biotechnology industry is anticipated to show a compound annual growth rate of 17.83% from 2021 to 2030. The global market size is expected to be US$3.44 trillion by 2030.
As both these career fields are aligned with medical science, many global solutions to emerging challenges in this field have been addressed by Microbiologists and Biotechnologists. Thus, ultimately, it depends upon the interest level and passion of students and they can choose to pursue degrees in any of these fields. Both Biotechnology and Microbiology are equally beneficial for career growth.