BSc (Hons) Biotechnology at Shoolini University equips students with knowledge about the core concepts of chemistry, cell biology, biology and computer sciences. Our scholars conduct advanced studies to harness cellular and biomolecular processes for the development of theories and products that improve the life and health of humanity, especially in the field of medicine, technology, engineering, and other bio products. We train students to become future scientists and improve the quality of life.
Shoolini University is India's first Biotechnology University, and our school of Applied Sciences & Biotechnology has routinely been ranked high by the BioSpectrum Magazine.
The Biotechnology industry is the second largest in the world, so to cater to the burgeoning demand of a talented workforce, we have designed an innovative, career-oriented and comprehensive program coupled with excellent teaching and hands-on training.
The School of Biotechnology has international collaborations with leading foreign universities such as Lanzhou University, China; Gachon University, Korea; University of Naples, Italy; University of Arkansas, USA; and University of Maryland, USA.
Shoolini University is UGC Approved and NAAC Accredited. 
Highlights
State-of-the-art infrastructure with 104+ labs
Headed by Dr Anuradha Sourirajan, post doctorate from National Cancer Institute, National Institutes of Health (NIH), USA 
Faculty from Oxford, National Cancer Institute (USA), NIH (USA), IISc & Oxford 
Industry-oriented curriculum at par with global standards
Placements with industry giants
Students file patents with faculty members
Students receive JRF at UG & PG levels
Career Opportunities
A degree in BSc (Hons) Biotechnology prepares you for a wide range of careers in the field of medicine, pharmaceutical industry, agriculture, marine, and environment. Being at the hub of biotechnology sector in the world, India offers a plethora of career opportunities for BSc (Hons) Biotechnology graduates.
Pursue Higher Studies
Clinical Research Manager

Research Interns
Scientific assistant

Forensic experts
QA/QC Jobs
Key Areas of Research
Plant Biotechnology
Animal Biotechnology

Enzyme Technology
Immunology

Parasitology
Cancer Biology
Gallery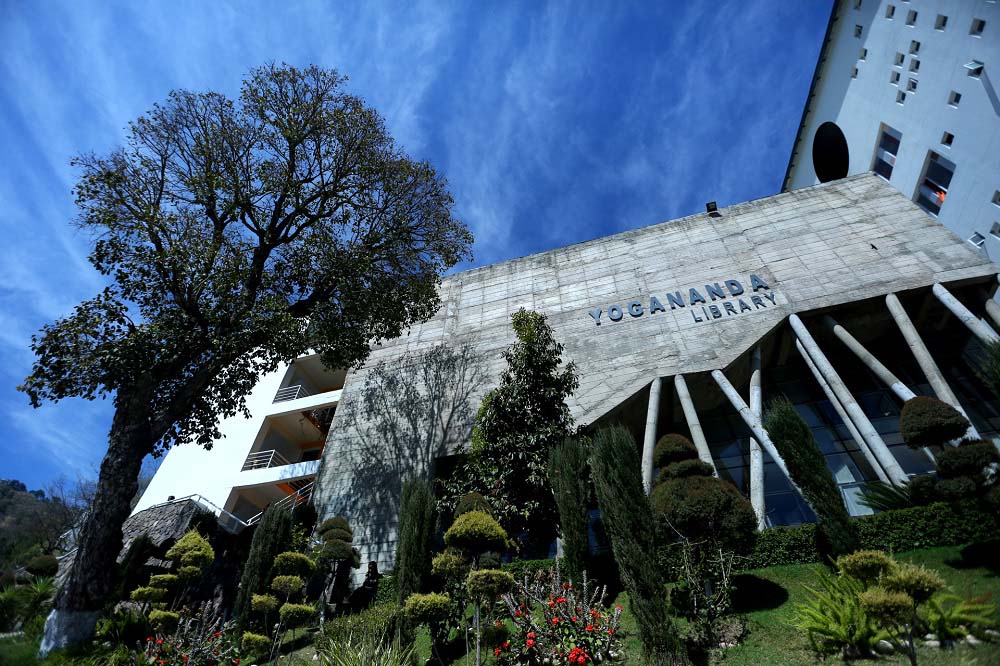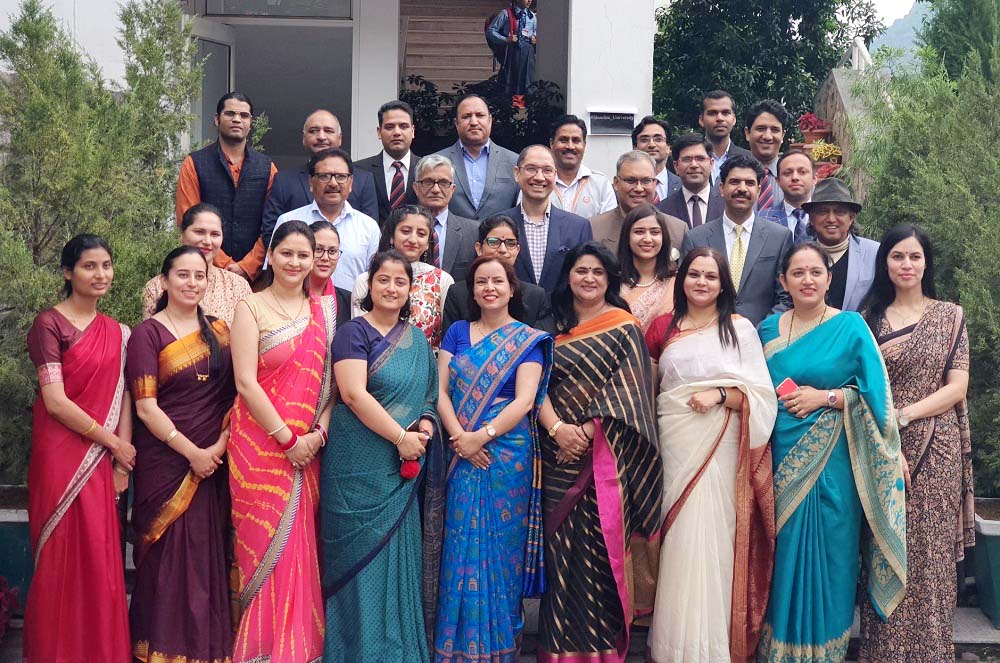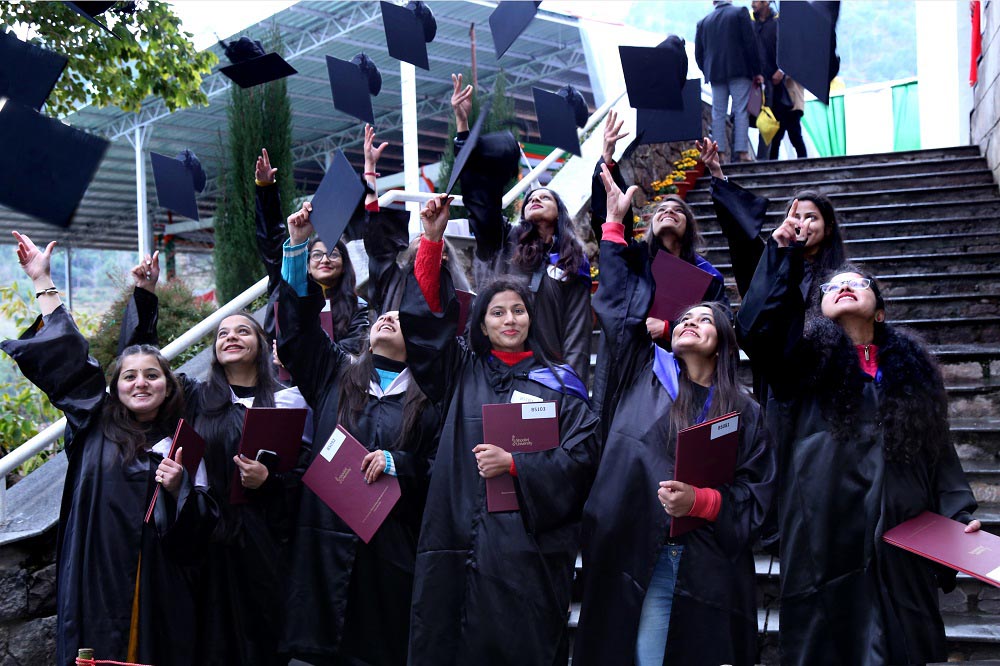 Sr. No.

COURSE NAME

CREDITS

COURSE TYPE

SEMESTER I

1

Basic Mathematics

3

Foundation

2

Microbial World

3

Foundation

3

Functional English-I

3

Foundation

4

Living in the Digital Age

3

Foundation

5

Fundamentals of Central Dogma

4

Core

6

Introductory Biotechnology

4

Core

7

Induction

-

Life Skills

20

WINTER INTERNSHIP 1

02

SEMESTER II

1

Our Environment

3

Foundation

2

Cell Biology

3

Foundation

3

Functional English-II

3

Foundation

4

Chemistry of Life

4

Core

5

Genetics and Genomics

4

Core

6

Social Project-I

1

Life Skill

7

Sprint- I

1

Life Skill

19

Exit with a Certificate after completing 40 credits

SEMESTER III

1

Scientific Reasoning / Design Thinking

3

Foundation

2

Modern Techniques and Instrumentation

4

Core

3

Immunity, Vaccines & Immunotechnology

4

Core

4

Minor 1

4

Minor

5

Minor 2

4

Minor

6

Sprint -II

1

Life Skill

7

Volunteering Community Service

1

Life Skill

21

WINTER INTERNSHIP II

04

SEMESTER IV

1

Introductory Statistics

3

Foundation

2

Enzymology

4

Core

3

Animal Cell Culture and Transgenics

4

Core

4

Minor 3

4

Minor

5

Minor 4

4

Minor

6

Sprint –III

1

Life Skill

20

Exit with a Diploma after completing 85 credits

SEMESTER V

1

Bioprocess Engineering

4

Core

2

Plant Cell Culture and Transgenics

4

Core

3

Departmental Elective-I

3

Core Elective

4

Minor 5

4

Minor

5

Minor 6

4

Minor

6

Sprint -IV

1

Life Skill

20

WINTER INTERNSHIP III

04

SEMESTER VI

1

Departmental Elective-II

3

Core Elective

2

Departmental Elective-III

3

Core Elective

3

Minor 7

4

Minor

4

Minor 8

4

Minor

5

Sprint V

1

Life Skill

6

RM

3

Research

18

Exit with 3-year degree after completing 127 credits

SEMESTER VII

1

Minor 9

4

Minor

2

Sprint VI

2

Life Skill

3

Apprenticeship/ Research work

10

Research

16

Exit with 3-year degree after completing 127 credits

SEMESTER VIII

1

Minor 10

4

Minor

2

SPRINT VII

2

Life Skill

3

Research paper 1

3

Research

4

Patent/Design/Copyright

2

Research

5

Research Dissertation

10

Research

21

Research Degree with Hons : Total Credits: 165­
List of Departmental Elective-I,II&III:(3X3=9 Cr)
1. Industrial Biotechnology and Microbiology
2. Gene Cloning to Gene Editing
3. Bioinformatics
4. Online SWAYAM/MOOCS
5. Biopharmaceutical Technology
6. Learning from COVID-19
7. Food Biotechnology
8. Nutraceutical & Functional Foods
9. Understanding the Regulations: GMP, GLP, and Bioethics
View More
Course Details
Eligibility:

10+2 in PCM/PCB with minimum 60% marks

Admission Criteria:

CUCET/ NEET/JEE/ SAT or Shoolini University's multiple choice entrance test, and faculty interaction

Duration:

4 years

Semester Fees:

₹75000
* One-time refundable security fee of Rs. 10,000