Parul Mittal, MBA final year student, placed with Hindustan Unilever Ltd.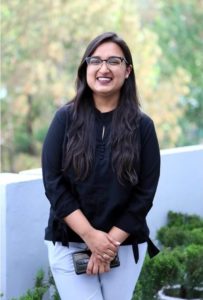 Incredible and extraordinary are the two words that define my journey with Shoolini University. The two years of my post-graduation have been the best years of my life. The MBA programme has not only improved me academically but also helped me transform into an individual who is now ready to join the corporate world. The responsibilities of the student coordinator for the Placement Committee have been the highlight of my journey.
I want to express my heartfelt gratitude to Dr Kuldeep Rojhe and Dr Nitin Gupta. Their unconditional support has made me grow into a more responsible and proficient person. It was their trust in me that helped me to get placed with Hindustan Unilever Limited, the biggest MNC in the FMCG Sector.
I have no words to describe how grateful I am to Shoolini University, all the faculty members and all those who supported me in my journey. It has been my immense pleasure to associate with this University and to achieve a chance of getting hired by HUL as a part of the Campus Placement Drive.