In the era of multidisciplinary learning, its easy to build a successful career in management for those who have completed a BA degree. An MBA degree is sought after globally because it enhances your ability to analyze and execute. Hence, it is the right choice for any student who wants to succeed in a managerial position.
A diverse range of MBA courses and specializations are available in India and abroad. All one has to do is fulfill the eligibility criteria laid down by respective universities and have a passion for what one want to pursue.
Why MBA after BA?
Students who wish to pursue an MBA after a BA degree tend to worry whether the program is right for them. There are many professionals who moved from the liberal arts and went on to do an MBA. Several of them are successful in areas such as marketing, HR, data management and project management. Students can pursue MBA after completing a bachelors in any stream — Commerce, Arts, or Science.
A BA programme is a diverse programme in which a student studies a little about many different subjects rather than studying one subject in depth. However, when we talk about MBA, it is specific, career-oriented, and has many specializations. So, choosing MBA after a BA programme will work out splendidly for you. You can make a mark in the global arena, set up your own business, or even become an HR head of a big organization.
MBA after BA : Eligibility criteria
Students must know the eligibility criteria, which is common for all MBA programmes. For MBA admissions, students must have completed their 3-year undergraduate degrees from a recognized board. Some colleges such as IIT Kharagpur require a bachelors degree of 4 years. Students need to score a minimum of 50% in the undergraduate degree, then only are they eligible to apply for various MBA entrance exams. Personal Interviews and Group Discussions are included in the MBA selection process in India.
In the case of Executive MBA courses and MBA abroad, there are some other prerequisites like work experience of a minimum of 2 years. Candidates who fail to satisfy the above eligibility criteria are barred from appearing in the exam and will not be considered for MBA admissions.
Read the next section to know about the specializations in MBA and the common entrance tests for BA graduates.
MBA and its specializations
This professional programme is popular worldwide and some of the top business schools and universities offer a wide variety of MBA programs with specializations. You can choose from any one of them for a successful career in management.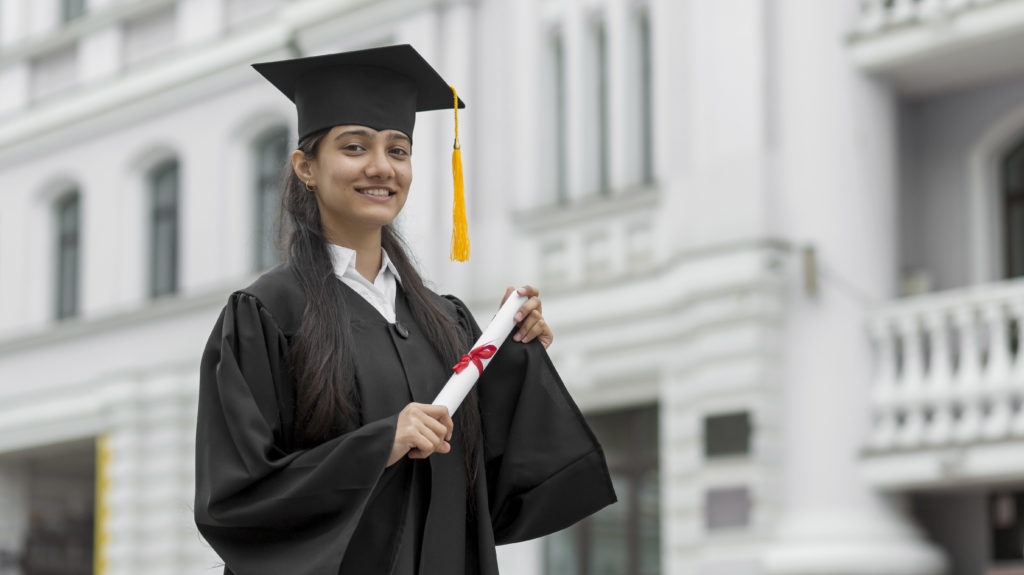 So, what are the options available? How is one is different from the other? And which MBA specializations are in high demand
MBA in Finance– one of the most popular specializations is focused on planning & controlling the finances of any industry. There are a certain set of skills that one must possess to make a mark in this field. The skills include- Leadership, Communication, strategic thinking, and supervisory.
MBA in Marketing- This specialization focuses on businesses that rely on promoting products and services. It transforms consumers demand into products, which the company promotes in the marketplace.
MBA in Human Resource- This focuses on the knowledge of human resources which leads to the success of a company. Here you study all about recruiting, employee policy, team building, conducting induction programmes, increments, employee health & safety, and more. all this field requires is good communication and management skills.
MBA in Business Analytics- Students learn how to create business strategies based on data. They learn to process huge data to generate results and provide solutions and strategies for the growth of a business.
MBA in Information Technology- This management course prepares you to do business that completely relies on technology. The professionals manage all the information technology resources of a company.
MBA in Entrepreneurship- If you have a business idea and thinking to give it a shape the MBA in this field is the right choice for you. This field will help you to take responsibility in a variety of fields and will provide resources needed in various fields to support your ideas and help realise your visions.
Common Entrance tests to take admission in MBA after BA
MBA admissions in India are mainly conducted through entrance tests like CAT, MAT, XAT, etc. Students who clear one of these tests are eligible to take admissions in business schools.
1. CAT
Common Admission Test, conducted every year by every year by IIMs. The exam includes 3 sections namely, Quantitative Ability, Data Interpretation & Logical Reasoning, and Verbal Ability & Reading Comprehension. This exam opens the gateway to the top B-schools.
2. MAT
Management Aptitude Test, conducted by All India Management Association (AIMA) is another option for students who want to pursue. It is conducted 4 times a year and is available in both online and offline modes. It includes 5 sections namely, Language Comprehension, Data Analysis and Sufficiency, Mathematical Skills, Indian and Global Environment, and Intelligence and Critical Reasoning.
3. XAT
Xavier Aptitude Test is conducted by the Xavier Institute of Management (XLRI Jamshedpur) every year. It opens the door to 150+ top MBA colleges in India including XLRI, XIMB, IMT, and others. It consists of 4 sections namely, Decision Making, General Knowledge, Quantitative Ability and Data Interpretation, and Verbal and Logical Ability.
4. GMAT
Graduate Management Admission Test is the management test for admissions in management and business schools globally
Want to study this programme in the lap of nature?
Shoolini University in Himachal Pradesh (Solan) is one of the top-ranked universities in the state. It offers a cutting-edge MBA programme designed by experts of industry and academics. The programme is ranked in the 76-100 band in Management as per the National Institutional Ranking Framework (NIRF), Govt. of India. The programme equips students with the knowledge, mentorship, network, exposure, and experience they need to transform their careers.
It provides an entrepreneurial business environment where our world-class faculty and skill-based programming will build your business expertise and the confidence to support your long-term career goals.
The key features of the MBA programme at Shoolini University
World-class infrastructure
Top rankings (76-100 NIRF)
Top 65 Business Schools of India (NIRF)
Industry-ready curriculum
Globally acclaimed faculty
Practical Learning
Extensive global alumni network
SPRINT, a skill development programme
Internships
100% placements record
Top Specialisations in MBA programme
Specializations in MBA programme at Shoolini University
Shoolini Students Always Achieve Their Life Goals. Find Out How!
One-Student-One-Patent Policy
Industry-driven curriculum
100% Placement in CSE, MBA, Hospitality
Need-cum-Merit based Scholarships
The university provides some of the best specializations in the MBA programme. They are listed below:
Banking and Finance
Biotechnology
Human Resource
Design Thinking
Hospital and Healthcare Management
Data Science
Digital
International Relations
Marketing
Logistics & Supply Chain Management
Pharma
Rural Management
Pharma
Public Policy
Retail
Strategy
Dont miss a chance to learn from Indias top university and explore the world. In case youre still confused about anything, our counsellors can provide you with full assistance and guide you to make the right choice.
FAQs
Q1: Can I do MBA after BA?
Yes, MBA can be pursued after Arts, Commerce or Science stream. You must score at least 50% in order to apply for different MBA entrance exams.