Welcome to the world of human resources! As an HR Manager, you hold the keys to unlocking the potential of your organisation's most valuable asset — its people. You are the captain of the ship, responsible for navigating the ever-changing waters of recruitment, talent development, and compliance with employment laws. But it takes more than just HR fundamentals to succeed in this role. You must possess outstanding communication and interpersonal skills, a deep understanding of business strategy, and an innate ability to adapt to new trends and technologies.
In today's world of remote work and virtual teams, your role as an HR Manager has become even more critical in ensuring that your organisation thrives. So, get ready to embark on a journey to become a successful HR Manager and discover the essential steps that will help you steer your company towards growth and success.
Role and Responsibilities of an HR Manager
An HR Manager's roles and responsibilities depend on the size and structure of the organisation. One of the primary roles is recruitment and selection, which involves attracting and hiring the best talent for the organisation by identifying staffing needs, creating job descriptions, screening resumes, conducting interviews and making hiring decisions.
Another vital role is maintaining a healthy working relationship between employees and management. This involves handling complaints, resolving conflicts, and providing guidance on workplace policies and procedures. HR managers also ensure employees receive the necessary training and development to perform their jobs effectively and design and implement competitive compensation and benefits programs. They monitor and evaluate employee performance to ensure compliance with labour laws and regulations. They play a critical role in strategic planning by providing insights into workforce trends, identifying areas for improvement, and developing plans to meet the organisation's goals. Additionally, HR managers are responsible for creating a positive workforce environment that fosters employee engagement and productivity by developing employee recognition programs, implementing wellness initiatives and facilitating team-building activities.
What is so interesting about becoming an HR?
HR professionals are crucial in attracting, hiring, retaining, and developing employees. Let us find out some of the facts about why being an HR Manager can be interesting.
Problem-Solving: HR managers often face challenging and complex situations that require them to think creatively and develop solutions. This can be exciting and intellectually stimulating.
Continuous Learning: HR is a field that is constantly evolving, with new laws, regulations, and best practices emerging regularly. HR managers must keep up with these emerging trends and continuously develop their skills and knowledge.
Maintain Communication: HR professionals engage with individuals from diverse backgrounds, offering them invaluable exposure to diverse perspectives. This enhances their effectiveness in addressing employee needs, promoting diversity and inclusion, and fostering a positive and harmonious work environment. They also interact with different departments in an organisation, creating a positive work culture.
Creating an Impact: An HR Manager develops policies and programs that promote employee engagement, productivity and well-being. This can be rewarding and fulfilling.
What qualities should you have to become an HR?
If you are someone who enjoys working with people, solving problems and making a positive impact on others, then a career in HR can be worth considering. Whether you come from a business, psychology, or HR management educational background, certain inherent qualities can be advantageous.
First and Foremost, strong interpersonal skills are a must for HR professionals. This includes the ability to communicate effectively, listen actively, and build relationships with employees,  managers and other stakeholders. Connecting with people personally is the key to successful HR management.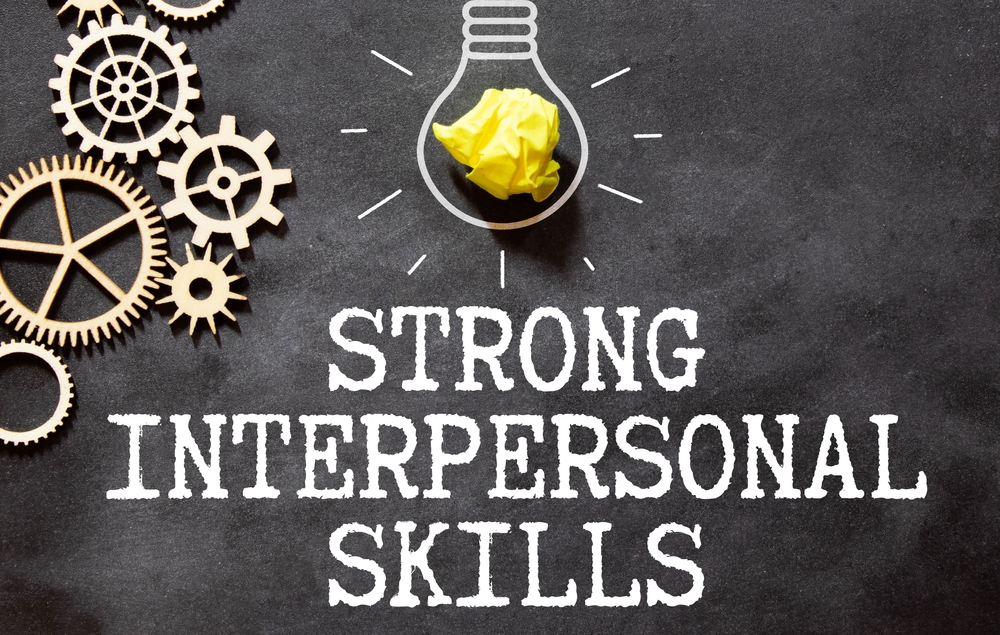 Another important trait is emotional intelligence. HR managers should be able to manage their own emotions while being empathetic towards others. Being analytical is also critical for HR professionals. They should be able to analyse data, identify trends, and make data-driven decisions. Moreover, to succeed in Human Resources, aspirants should have high ethical standards, be trustworthy and maintain confidentiality. HR professionals should be able to adapt to changing situations, be comfortable with ambiguity, and have the ability to work under pressure. Being able to pivot quickly and remain calm in the face of unexpected challenges is a valuable skill in this field.
Now, let's learn more about the career opportunities you can seek after getting a degree in Human Resources.
Career prospects as an HR Manager
There are many careerprospects after obtaining a degree in Human Resources.
HR Manager supervises an organisation's HR department and oversees the recruitment, training, performance management, and employee relations functions.
Talent Acquisition Manager identifies and attracts top talent to an organisation by implementing effective recruitment strategies and building relationships with potential candidates.
Compensation and Benefits Manager develops and implements employee compensation and benefits programs to attract and retain top talent.
Training and Development Manager designs and implements training and development programs to enhance employee skills and knowledge.
HR Consultant works with multiple organisations as an external consultant, providing advice and guidance on various HR-related matters.
Employee Relations Manager takes care ofemployee relations, ensuring that the organisation complies with labour laws and regulations.
Diversity and Inclusion Manager develops and implements diversity and inclusion strategies to promote a more inclusive and equitable workplace.
Are you also looking for a career in Human Resources and searching for a university that will make you a successful HR Manager? If yes, then look no further than Shoolini University!
Benefits of studying an MBA at Shoolini University
The School of Business Management at Shoolini University offers an excellent MBA program in Human Resource Management that can be your gateway to a successful career in HR. Know more about the benefits of pursuing an MBA in HR from Shoolini University.
Rankings
Shoolini University is the No.1 Private University in India according to the Times Higher Education World University Rankings 2023 and falls in the band of 101-125 in Management as per NIRF 2023. Apart from this, MBA at Shoolini University is ACCA and NBA accredited.
Robust curriculum
Masters in Business Administration in HR is a 2-year program at Shoolini University that creates leaders in the field of HR. Students learn about the business and human resources practices used in the fast-paced global economic environment. The tailored curriculum emphasises interactive and case-based pedagogy, online learning support through eUniv and project-based learning.
Any student with a Bachelor's Degree (any discipline) with a minimum of 50% marks can enrol in this program.
Experienced faculty
The MBA faculty at Shoolini University is from top institutions like McKinsey, ISB, NCI, NIH, Berkeley, UPenn, Columbia University (USA), Stanford, Oxford, IISc, IITs, and IIMs. They bring their industry experience into the classroom, ensuring students get a well-rounded education.
Skill development programs
SPRINT (Skill Progression through Rapid, Intensive & Innovative Training) is a week-long program that emphasises exposure to industry, and practical application of concepts through business simulations, team-based activities, etiquette, leadership development, management games, and guest lectures. Group projects and practical assignments in every subject make learning a fun practical experience.
Employees in the business and the economic environment must possess sound conceptual understanding and problem-solving abilities. Other programs like The Troops and ATP are also a part of skill development at Shoolini. These programs are delivered by business executives and academic professionals, providing students with cutting-edge skills through projects, workshops, and flipped classroom methodology.
Internship/placement opportunities
Shoolini students go on paid internships at top firms during graduation and post-graduation. The six-month-long internship program helps them learn practical skills and work in real-life scenarios.
Shoolini has a proactive Placement Cell headed by a team of dedicated professionals. Their key responsibility is to ensure 'Mission 130'. This means 100% Placements and 30% in top companies. So, for students seeking jobs just after completing their degree, Shoolini University is the right choice. Students are placed with top MNCs like Hindustan Unilever, Mercer, ICICI Bank, Hilti, JCB, and Hewlett & Packard.
International collaborations
Aspirants equipped with an MBA in HR get international exposure through global exchange opportunities with top universities across the world. These include the University of Arkansas, USA; Lanzhou University, China; University of Naples, Italy; Taipei Medical University, Taiwan; Gachon University, South Korea; South Dakota Mines University, USA.
Campus life
Shoolini University's campus is known for its beauty, cleanliness, and sustainability. The campus has a lively and diverse student community, with numerous clubs and activities where students can participate. Therefore, studying at shoolini will be a worthwhile experience for MBA candidates.
Conclusion
A successful HR manager requires unique skills, knowledge, and experience. You must communicate effectively, think strategically, and understand the importance of empathy in the workplace. Additionally, staying up-to-date with the latest trends and best practices in human resources will help you stay ahead of the game. Remember, becoming a successful HR manager is not just about managing people but also about being a strong leader and a trusted advisor to your organisation.
Thus, finding a university that can support you with these requirements is crucial for a sure-shot career in HR. Shoolini University empowers you to lead with confidence and make a lasting impact. Seize the opportunity and unlock your potential as an HR manager with Shoolini University's unrivalled educational experience. Success awaits you.