Founded in 2009, Shoolini University, nestled in the foothills of the Himalayas in Solan district, has swiftly secured a spot among the world's leading universities. This research-focused university has been ranked No.1 among private universities and No.2 among all institutions in India in the prestigious Times Higher Education (THE) World University Rankings 2023. Furthermore, it is in the 351-400 global band and 39th in the world in Citations, an indicator of the quality of research.
Times Higher Education World University Rankings is regarded as the largest and most reputable rankings in the world due to its elaborate and rigorous assessment procedure. It includes 1,799 universities across 104 countries. The universities were judged across four major areas: teaching, research, knowledge transfer and international outlook. The rankings also act as a valuable resource for international students and universities by helping them identify the right candidates and institutions of higher learning.
Journey to the top
Research-oriented
Shoolini University is at the forefront of research across a wide spectrum of fields, from biomolecules to AI applications to sustainability and renewable energy, owing to its innovative research and teaching models. Shoolini University is Indias first research-driven private university and is acknowledged as a role model in research and development. With over 1200+ patents, Shoolini is one of Indias highest generators of patents and innovation.
UN sustainability goals achiever
The University has been placed as the world's No.2 university for SDG 7 (clean energy) and No. 6 for SDG 13 (reduced inequalities) (clean water).
Top-tier partnerships
Shoolini University has taken a giant leap for quality research and built a worldwide network of partner universities to foster exchange opportunities, collaborative academic programs, faculty engagement and research, as well as other activities. Over 250 collaborations with top-tier institutions in countries including South Korea, the United Kingdom, Canada, Australia, Taiwan, and the United States have been established. Remarkably, over 70% of the universitys research is in collaboration with international universities and 38.9% of its publications are in the worlds top 10% of journals.
Interdisciplinary programs
The university offers value-for-money programs in Engineering, Management, Law, Pharmaceutical Sciences, Computer Science, Basic and Applied Sciences, Agriculture, and Mass Communication. This top university also offers online BBA, BCom (Hons), MA English, Mass Communication, and Journalism degree courses with a pay-on-placement opportunity.
Prettiest campus
Shoolini University has one of the most beautiful, landscaped campuses in India. The pine forests that surround the campus make it one of the prettiest places to study. The Yogananda library on the Shoolini campus is housed in an impressive building that has been featured on the cover of a global magazine and honoured with a Belgian Architectural Award.
On top of that, it also enjoys the added advantage of being situated in one of the biggest ecological and biodiversity hotspots in the world, The Great Himalayas.
Also read: Places to Visit in and Around Solan
Focus on developing life skills
With the belief that student training and development interventions are vital for success, the university inculcates corporate values and skills among students. This enhances their decision-making power, develops superior expertise in functional domains, and garners knowledge. The university has also introduced a unique skill development program, SPRINT, inspired by the mini-MBA at Stanford.
Exclusive placement training
The Training & Placement Cell at Shoolini University, led by a team of professionals, is committed to connecting students with top companies and innovative startups in the global arena. Partnerships with 300+ large Indian and global corporates help students achieve quality placement in companies such as Mankind, Hindustan Unilever Limited, Airtel, SBI, ICICI Securities, Pepsico, Nestle, Tata Hitachi, Eicher, LG, Cipla, Meridian, Microtek, Bank of America, etc.
Shoolini University has a remarkable track record of top-notch campus placements. A considerable number of its alumni are currently employed by some of the world's most prestigious brands. Placement packages go up to Rs 14 lakh per annum with top MNCs like HUL, LG, Havells, Genpact, Abbott, Mankind, Nestle, Biocon, and others.
Corporate social responsibility
Shoolini believes that universities should contribute to society through research and innovation. Here, researchers work closely with the local community to address critical issues such as cancer, water, food, and technology with the belief that we can help change the lives of people in our community. Students and faculty are continually engaged in community activities around the campus to enable the growth of society around.
Distinguished faculty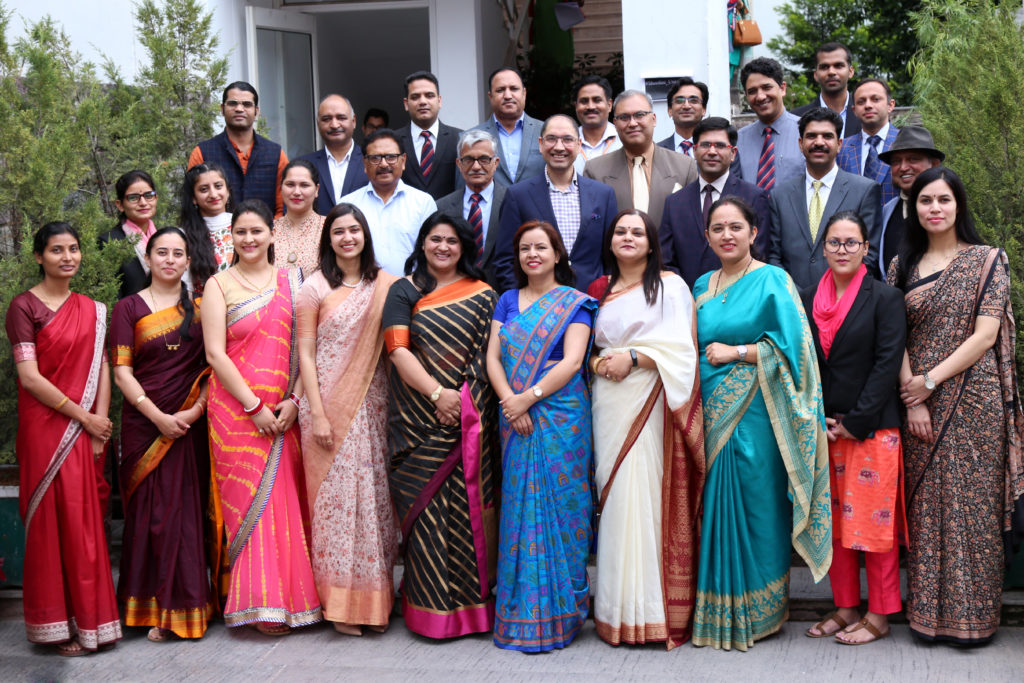 Students from across the globe choose to join Shoolini to learn from top CEOs, industry leaders, and researchers. There is a right convergence of corporate experience and academic knowledge. Many of them are alumni of some of the best national and international institutions like IIT, IIM, IISc, National Cancer Institute in the USA, and Oxford University.
Legacy of excellence
The pioneering research-led institute of international repute has built a legacy of excellence and has been quintessential for producing graduates and academia who have had a tremendous impact, directly or indirectly, on growth and development in India.
Conclusion
The young research-focused university quickly established itself as one of the world's elite educational institutions. Today, Shoolini is recognised for its high quality of education and focus on research. Through research, innovative learning, and community service, the university aspires to offer students quality education at a price they can afford.