In the dynamic and ever-changing business environment of today, embracing emerging technologies is crucial for the future of management. As industries undergo digital transformations, it becomes essential for managers and leaders to harness the power of the latest technological advancements to drive success. This article explores the profound impact of technology on management and its influence on MBA courses and business management courses. Focusing on Shoolini University, renowned for its unwavering commitment to innovation, we will delve into the university's MBA admissions process, a wide array of MBA specialisations, and its distinguished position as the top choice for MBA aspirants in India.
The evolving landscape of Management Programs
In response to the changing landscape, traditional management programs are undergoing adaptations to meet the demands of the future. MBA programs, in particular, are breaking free from the limitations of textbooks and case studies, embracing innovative technologies as an integral part of their curricula. To remain competitive in today's business world, aspiring managers must equip themselves with the essential skills and knowledge to navigate the digital age effectively. Shoolini University understands the importance of staying ahead and takes pride in offering MBA programs that seamlessly integrate the latest technological advancements.
Embracing technology in MBA curricula
To equip future leaders with the necessary skills for the digital era, business management courses are adapting their content to include subjects and skills that leverage technology. Shoolini University's School of Business Management stands out as a pioneering institution dedicated to innovation, offering an extensive range of MBA specialisations that seamlessly integrate technology-related subjects. At Shoolini University, MBA students can choose from diverse specialisations, such as data analytics, artificial intelligence, digital marketing, and e-commerce. By incorporating these emerging trends into the curriculum, students develop a comprehensive understanding of how technology influences the business landscape. This forward-thinking approach ensures graduates have the expertise to thrive in an increasingly technology-driven world.
Adapting to the digital age
In an era where technology is reshaping every facet of our lives, MBA programs must adapt their admission processes accordingly. Shoolini University's MBA Admissions exemplifies this adaptability by embracing online application procedures, virtual interviews, and integrating AI-powered tools for candidate evaluation. The traditional paper-based application method has been replaced with a user-friendly online system, enabling prospective students to submit their applications conveniently. Virtual interviews conducted via video conferencing platforms offer a flexible and accessible means of assessing candidates' suitability for the MBA program. Shoolini University leverages AI-powered tools to evaluate candidate profiles, ensuring a fair and efficient admission process. By harnessing technology, universities streamline their admissions procedures, enhancing efficiency and attracting top talent from around the globe. Utilising virtual platforms and AI-assisted evaluations creates a seamless and inclusive admission experience.
Shoolini University: Pioneering the future of management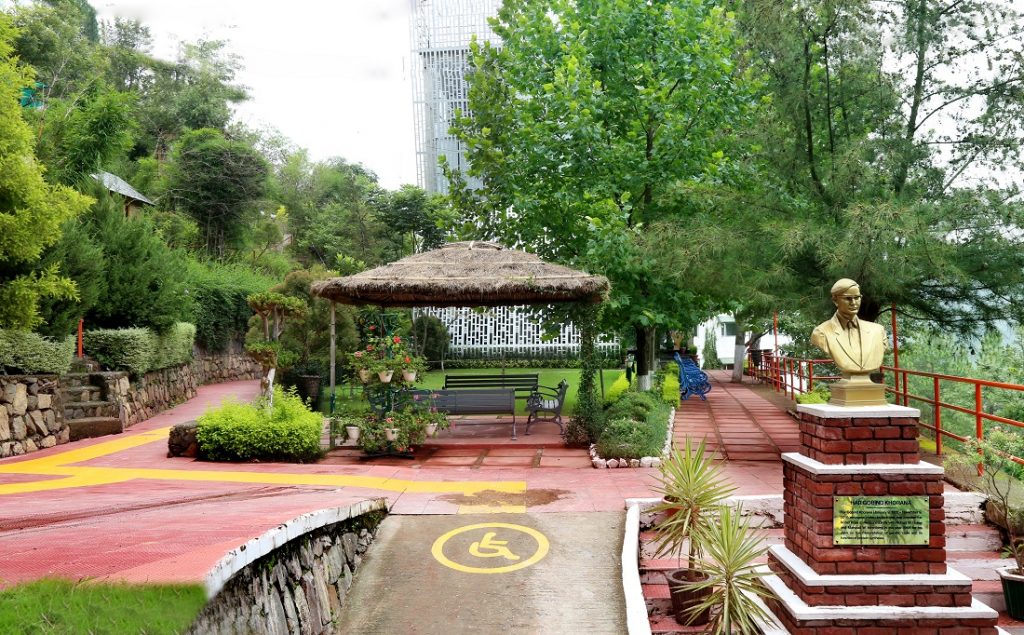 Shoolini University's Faculty of Management Sciences prepares future leaders for the dynamic business world. With a strong emphasis on technology-driven management education, the university offers a comprehensive curriculum combining theoretical knowledge and practical industry exposure. The faculty consists of experienced professionals who bring real-world insights into the classroom, ensuring students gain invaluable practical knowledge that complements their academic learning. Through strategic industry collaborations and state-of-the-art infrastructure, Shoolini University equips students with the skills necessary to tackle future challenges.
The School of Business Management at Shoolini University adopts a learner-centric approach that strongly emphasises practical learning experiences. Students actively engage in hands-on projects, case studies, and industry internships, allowing them to apply their knowledge effectively. By working on real-world business scenarios, students develop critical thinking, problem-solving, and leadership skills. This practical approach equips them with the confidence and competence to navigate the complexities of the modern business landscape.
Why Shoolini is the best University in India for MBA
Shoolini University is the top choice for MBA aspirants seeking a future-ready education in India. Let's learn why:
Fully residential MBA program: This immersive two-year experience fosters 24*7 learning and gives students an intensive education, combining academic rigour with real-world applications. Living on campus enables collaboration and innovation, moulding future leaders. The live-in facility at Shoolini offers a unique opportunity, preparing graduates to excel in the fast-paced and demanding global business environment.
Top-Notch Placements & Internships: Shoolini's 'Mission 130' reflects a commitment to 100% placement, with 30% in top companies. The 100% placement record year-on-year emphasises its success in aligning education with industry requirements.
Quality Accreditations: Being accredited by the National Board of Accreditation (NBA), and approved by HPPERC, and UGC, Shoolini's MBA Program meets rigorous quality standards, assuring excellence.
Industry-Ready Curriculum & Top Faculty: Designed and mentored by business leaders from the world's top 1% companies like McKinsey, PwC, Citi, and institutions like the IITs, IIMs, ISB, the Shoolini MBA gets you industry-ready from the get-go. This unique collaboration ensures the curriculum is aligned with real-world demands, preparing students for successful careers.
Specialisation Options: With 11 future-ready specialisations like digital marketing, financial markets, and human resources, Shoolini offers tailored learning experiences to match individual career aspirations.
Skill Development Programs: Through initiatives like SPRINT, Troops, and Advanced Training Program (ATP), students get unique opportunities for industry exposure, practical training, and overall skill enhancement.
Merit Scholarships: Shoolini encourages excellence by offering merit scholarships, ensuring talented students get the financial support they need.
Global Exposure: Collaborations with renowned institutions provide opportunities for international exposure, equipping students with a global perspective.
Affordable Education: Compared to metro cities, studying at Shoolini offers an equally competitive education at a more affordable cost, enhancing the overall ROI.
Holistic Environment: Situated in Himachal Pradesh, Shoolini provides a serene learning environment away from the hustle and bustle of metro cities, aiding focused and stress-free learning.
Conclusion
In the rapidly evolving business landscape, the future of management hinges on embracing the transformative power of new technologies. As organisations navigate the complexities of a digital-driven world, managers must acquire the skills and knowledge to leverage technology effectively. Recognising this imperative, esteemed institutions like Shoolini University have emerged as pioneers, prioritising innovation by integrating technology-focused subjects into their MBA curricula. Shoolini University exemplifies its commitment to a future-ready education through streamlined online admissions processes, virtual interviews, and AI-powered evaluations, ensuring an inclusive and seamless admission experience. Aspiring MBA students who seek a comprehensive education should consider Shoolini University's School of Business Management, where they can acquire the expertise needed to excel in a rapidly changing business landscape. With its practical learning approach, research-oriented environment, and valuable industry collaborations, Shoolini University has rightfully earned its distinction as the premier university in India for MBA aspirants.