Do you often ask this question – can I pursue MSc in Food Technology after BSc Biotechnology? You are not alone. Many students have this dilemma. In this blog, we will try to solve this confusion.
The answer is yes!
You can definitely do an MSc in Food Technology once you have done your bachelors in Biotechnology. Since the minimum eligibility for doing an MSc in Food Technology is a Bachelors degree in any of the following branches: Microbiology, Biotechnology, Biochemistry, Botany, etc.?
MSc in Food Technology
MSc in Food Technology is a postgraduate program that emphasises teaching the advanced level of knowledge regarding food safety, food processing and food production. Additionally, the course curriculum also includes knowledge regarding nutrition profiles of different kinds of food. MSc Food Technology involves an in-depth study of different plants and animals to discover different sources of nutrition for humans. Since it is a multidimensional postgraduate course, it involves knowledge not only about the food sector but about the agricultural sector as well.
The faculty of MSc in Food Technology at Shoolini University not only focuses on academia but also on research skills. During the two-year program at the Shoolini University, the students learn not only the theoretical aspects of Food Technology but also gain a deeper understanding of the subject through hands-on experience and research.
Benefits of pursuing MSc in Food Technology After BSc Biotechnology
Though the two domains, namely, Biotechnology Food Technology are different, there are some very clear benefits of pursuing an MSc in Food Technology after a BSc in Biotechnology.
Biotechnology is a field with unimaginable potential for the future. It has research and innovation at its core. It gives support to the field of Food Technology making it one of the most growing sectors in a very competitive industry.
A student who chooses to pursue an MSc in Food Technology is making a prudent decision professionally. A postgraduate degree not only gives an edge in terms of knowledge but also opens another avenue for pursuing a PhD.
Students with an MSc in Food Technology and BSc in Biotechnology can find lucrative jobs in both the biotech sector and the food industry. The combined knowledge of the two domains makes them stand apart from the rest of the crowd.
The starting salary packages of students who have both degrees could be anywhere between 6 LPA – 8 LPA.
The various career options one can take after completing their MSc in Food Technology are –
Sensory Scientist
Production Manager
Food Packaging Manager
Food Development Manager
Quality Control Officer
Technical Brewer
Nutrition Consultant
Food Stylist
Purchasing Manager
Dietitian
These are just a few options to choose from. You can very well explore your options further and choose from a wide range of careers in hospitality, catering, leisure, agriculture, environmental health, food engineering, etc.
MSc Food Tech at Shoolini University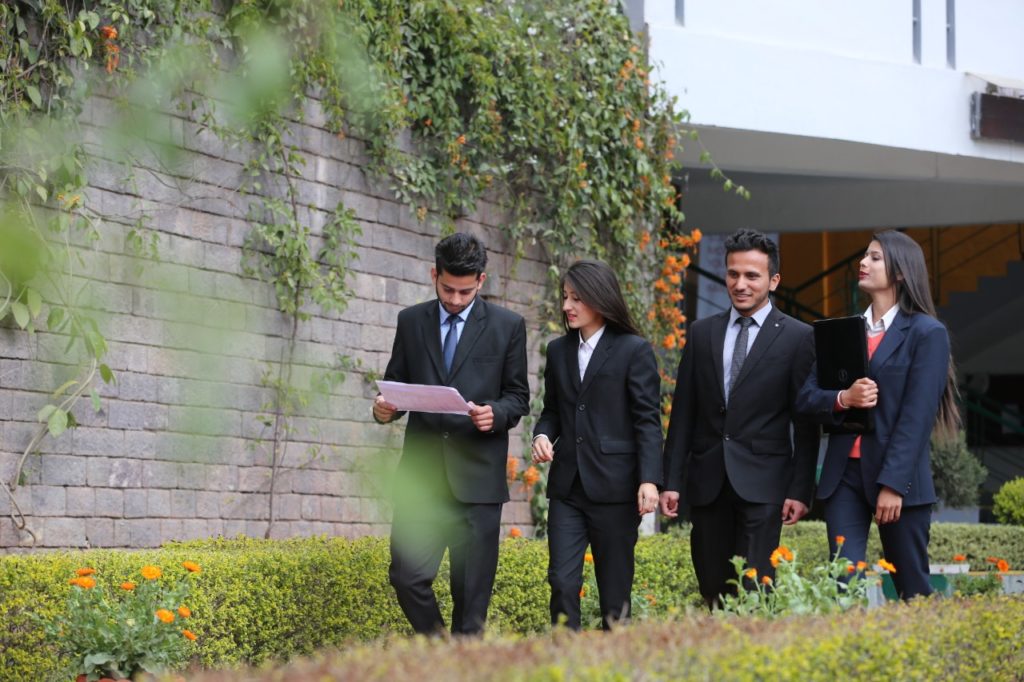 The two-year postgraduate program for MSc Food Tech at Shoolini University is designed to incorporate knowledge and research studies across various disciplines. These disciplines include but are not limited to Chemistry, Biology, Microbiology, Nutrition etc.
The USP of MSc Food Tech from Shoolini University is that the faculty for this program is from the top national institutes of India. The Food Technology infrastructure has been sponsored by the Ministry of Food Processing (MoFPI), Government of India. At Shoolini University, mentors are assigned to the students right from the commencement of the program.
Students who pursue their BSc in Biotechnology from Shoolini University can also do their MSc in Food Technology from Shoolini University. The curriculum for the two courses is streamlined and since the students continue on the campus, they are well-acquainted with the infrastructure. Shoolini University ensures that all its students reach the pinnacle of their potential. Through guided mentorship and a focused approach to application-based knowledge, Shoolini University has managed to create some of the best talents in the country.?
The curriculum of MSc in Food Technology at Shoolini University
MSc in Food Technology is a two-year postgraduate course that is divided into four semesters. The curriculum of MSc Food Technology includes subjects like Nutrition Biochemistry, Food Processing, Biostatistics, Advanced Labs, Food Safety, Food Microbiology, Bioinformatics, Fermentation Technology, Food Analytics Techniques, Food quality and Assurance, Lab work and Thesis, study about bakery and confectionery products, Intellectual Property Rights and Ethical Issues.
Admission criteria and eligibility in Shoolini University
For acquiring admission to MSc in Food Technology, a student has to apply online. The counsellors will get in touch with you. The minimum eligibility criteria is a BSc or a BTech in any stream with min 50% mark. The candidates are selected after they qualify for an entrance test and an interview conducted by the faculty of the Food Technology department.
Conclusion
Shoolini University offers many courses in biotechnology and Food Technology. A student who has completed BSc in biotechnology can pursue MSc in Food Technology from Shoolini University only. The research facilities and the faculty are globally renowned and the postgraduates from Shoolini University are making their mark globally in some of the best companies in the world.