Robots are not going to replace humans, they are going to make their jobs much more humane. Difficult, demeaning, demanding, dangerous, dull these are the jobs robots will be taking. Sabine Hauert
The world of Artificial Intelligence (AI) is a perennial landscape of technology, research, and innovation. In the past decade, AI has made tremendous strides in its development and application, revolutionising how we interact with technology.
The AI landscape is constantly evolving and AI-driven products and services are transforming how we live and work right from voice-activated assistants to self-driving cars. The new AI-driven products to hit the market are BARD and ChatGPT. They have already taken the AI world by storm, becoming the most talked about and competitive tools. But what are they exactly? Lets find out.
What are BARD and ChatGPT?
Bidirectional Attention Representation from Dialogue (BARD) is a powerful Artificial Intelligence (AI) algorithm developed by Google. Powered by Google's Language Model for Dialogue Applications and LaMDA, BARD can provide a more detailed response to your queries than a regular Google search. Moreover, its second iteration requires fewer CPU resources, meaning more users can access this service and receive feedback. It's like having your own personal assistant, helping you with tasks like travel reservations, locating lost bookings and even meal planning. You can now get the answers you need quickly and with greater accuracy.
It combines deep learning, natural language processing and reinforcement learning for better and quicker responses to queries. Next on the horizon is Beta testing for BARD, which will increase convenience and improve accuracy for users.
A Generative Pre-trained Transformer (GPT), ChatGPT is an impressive form of AI that utilises a generative model to generate conversations. It can understand conversations and provide meaningful responses based on the given context and conversational starter. Increasingly being used in customer service environments to offer natural and conversational responses, it has received high praise for its ability to mimic human conversations. It is clear that ChatGPT is a powerful tool with the potential to revolutionise our communication.
BARD and ChatGPT have ushered in a new era of AI-based conversational technologies. As more industries adopt these robust AI solutions, competition between the two is also rising.
Pros and cons of BARD and ChatGPT
The use of artificial intelligence (AI) technology in the form of BARD and ChatGPT has been gaining prominence in recent years. These AI-based tools are designed to help users generate content quickly and accurately.
The primary advantage of BARD and ChatGPT is the speed and preciseness with which they generate content. BARD and ChatGPT are powered by AI algorithms that constantly learn and improve, allowing them to generate content in a jiffy.
BARD and ChatGPT offer a wide range of features, such as customising content, creating templates, and generating ideas. This makes them ideal for content creators who need to generate content quickly and efficiently.
However, there are some drawbacks to using BARD and ChatGPT.
For one, the cost of these tools can be pretty expensive.
AI algorithms powering these tools are not perfect and may produce inaccurate results.
Often, the content generated through these tools is not as creative or engaging as manually created content.
Finally, BARD and ChatGPT require a certain level of technical knowledge, which can be a barrier for some users.
The good news? Developers are keenly aware of any potential drawbacks. They are tirelessly striving to address and rectify these issues day and night.
At present, Microsoft has adopted ChatGPT technology to permit big corporations to create and personalise their own chatbots with AI-driven search capabilities. In contrast, Google is yet to declare ideas to integrate BARD AI into its search engines. The primary distinction between ChatGPT and Bard is their data sources. While ChatGPT is restricted to 2021 data, BARD can access the most up-to-date information. Statistically, this makes BARD a potential leader in this segment, even though its game has just begun.
Benefits of Artificial Intelligence
Artificial intelligence would help in several ways:
Better decision-making: Artificial intelligence has long been used to help people make better business decisions. In order to make the best decisions for the business, AI technology can coordinate data distribution, assess trends, build data consistency, give predictions, and quantify uncertainties.
Better Consumer Experience: Businesses can respond quickly and effectively to consumer complaints and questions using AI-powered solutions. Customers may receive highly tailored messages from chatbots that combine conversational AI with Natural Language Processing technology, which aids in determining the optimal answer for their needs.
Better healthcare: The healthcare sector is rapidly embracing Artificial Intelligence solutions. For example, remote patient monitoring technology allows doctors to make clinical diagnoses and suggest treatments without an in-person hospital visit. Using AI, it is possible to monitor the transmission of infectious illnesses and even anticipate how they will develop in the future.
What to study
The development of conversational AI technology has opened up a new realm of possibilities for the future of Artificial Intelligence. You can also be part of this digital revolution with a career in Artificial Intelligence (AI).
For those interested in pursuing a career in AI, a degree in BTech CSE Artificial Intelligence is the best choice. The program provides students with the skills and knowledge to understand and develop AI-based solutions.
BTech CSE will help you carve a rewarding career with job security and lucrative salaries. Plus, youll be working with the latest technology, allowing you to make a significant impact as the world progresses.
Where to pursue?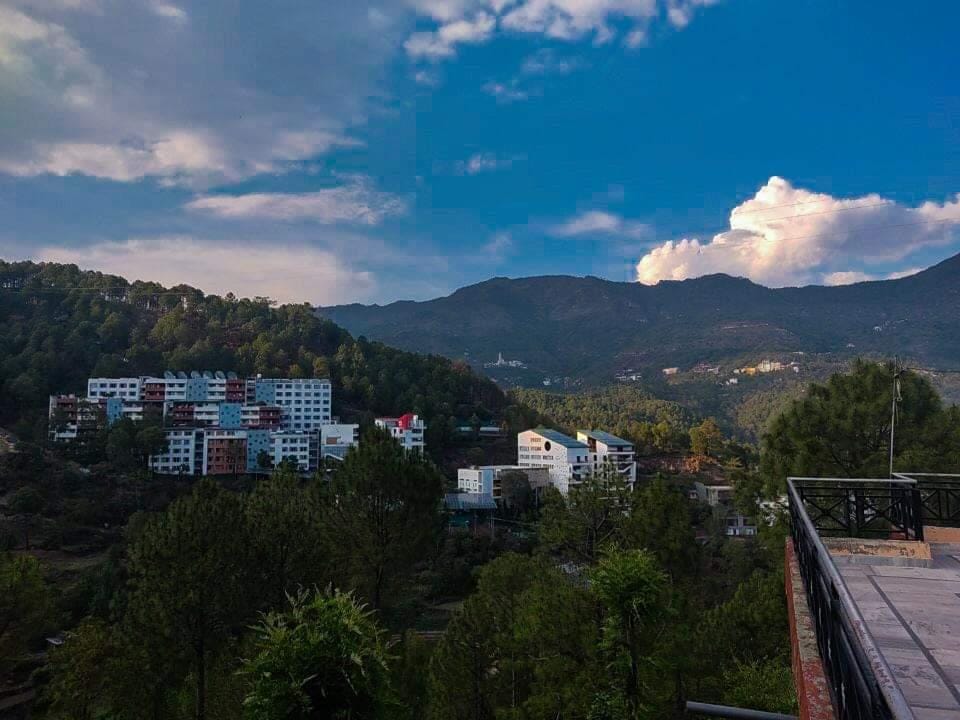 A BTech CSE degree from Shoolini University is the best option to begin a career in AI. This esteemed university has earned its reputation through its unwavering commitment to excellence. With its comprehensive and innovative curriculum, Shoolini University equips students with the knowledge and skills necessary to excel in their chosen field. It is ranked the No.1 Private University in India (THE World University Rankings 2023) as well, due to its dedication to building a better future.
The university is renowned for its excellent faculty, who are highly experienced and knowledgeable in Artificial Intelligence. They provide students with the tools and resources to succeed while offering support and guidance. The faculty encourages students to explore their interests and develop their unique skills and expertise. This is done through various activities, such as seminars, workshops, and internships.
Students at Shoolini University have access to the most recent tools and technologies, including a useful partnership with IBM for 180 professional modules and certifications. The engineering programs in Shoolini are also supported by Microsoft and AWS Academy. The institution has made significant investments in R&D, allowing students to remain competitive. Students also get invaluable experience and insight via collaborations with top businesses and organisations.
It is clear that Artificial Intelligence (AI) is here to stay, and its potential to revolutionise our lives is just beginning. As AI continues to develop, it is becoming increasingly important for businesses, governments, and individuals to understand and leverage its potential. Make an investment in AI research today to benefit much afterwards. This is a fantastic chance to lead the development of this ground-breaking technology.