Solan, January 27
Students and staff of Shoolini University celebrated the 74th Republic Day on campus with great zeal and enthusiasm.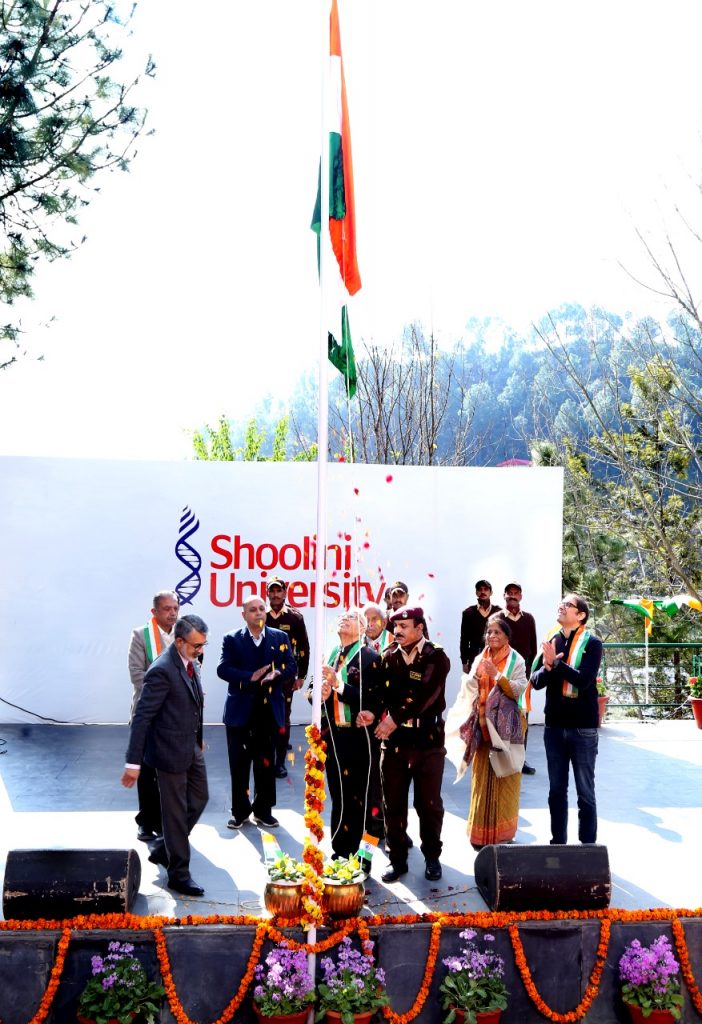 Former secretary of the Ministry of External Affairs Mr Sanjiv Arora, who was the chief guest on the occasion, unfurled the National Flag with Shoolini University Chancellor Prof PK Khosla, Vice Chancellor Prof Atul Khosla, President Mrs Saroj Khosla, Trustee Mr Satish Anand and Mr Ashok Anand and Director operations Brigadier SD Mehta.
Speaking on the occasion, Mr Sanjiv Arora stressed the need to remain connected to our roots for personal development and meaningful learning. Referring to Prof PK Khosla's book 'Tryst with Karma', he said we should embrace our successes and celebrate our failures at the same time.
Prof PK Khosla said, "We need to change our perception to take the university to greater heights and leave our footprints on the global education scene."
For the development of our nation, Vice Chancellor Prof Atul Khosla said we need to follow three mantras — sustainability, reduction of plastic use, and hygiene. He also emphasised the importance of mutual respect among coworkers.
The students and faculty members presented an enthralling cultural programme. This included dance, yoga, and singing performances by Prashant; a guitar rendition by Physical Education Assistant Professor Vikrant Chauhan. The audience was mesmerised by the song Yoga Assistant Professor Rohit Chaube played on melodica.
The event concluded with a vote of thanks by Brigadier SD Mehta. Dean Student Welfare Poonam Nanda organised and coordinated the event.