Placed with Eazy Diner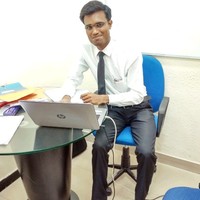 Coming from an entirely different place, Patna in Bihar, I had an amazing experience with Shoolini University. I came to know about Shoolini University through one of my friends and through internet. It has a diverse and friendly environment, a world-class infrastructure, an experienced faculty as well as a great study module.
Shoolini University puts in a lot of efforts for the placement of its students. I have been placed with Eazy Diner, a 3 years old start-up which will provide me with ample opportunities to grow in the marketing field.
Looking at myself two years back, I see a lot of positive changes. I have enhanced my public speaking skills, my stage fear has lessened to a great deal, along with the enhancement of my technical skills in the field of marketing.