Solan, July 25
Symphony Tech Biologics CEO and former Biocon Research and Development Head Dr Narendra Chirmule said on Monday that a lot of research was taking place to evolve a preventive vaccine for the HIV-AIDS virus and expressed hope that it would be developed soon.
He was speaking on Day 4 of the seven-day DST-STUTI Insights and Hands-on Training Programme on Techniques in Biotechnology at Shoolini University.
Dr Chirmule, who has three decades of experience in Immunology as a researcher, teacher and advisor, spoke on Challenges in Development of a Preventive Vaccine against HIV: Lessons Learned from the Past Four Decades. He uncovered the epidemiological history and discoveries of the identification, process of infection spread, and cure research on vaccines of the HIV-AIDS Virus.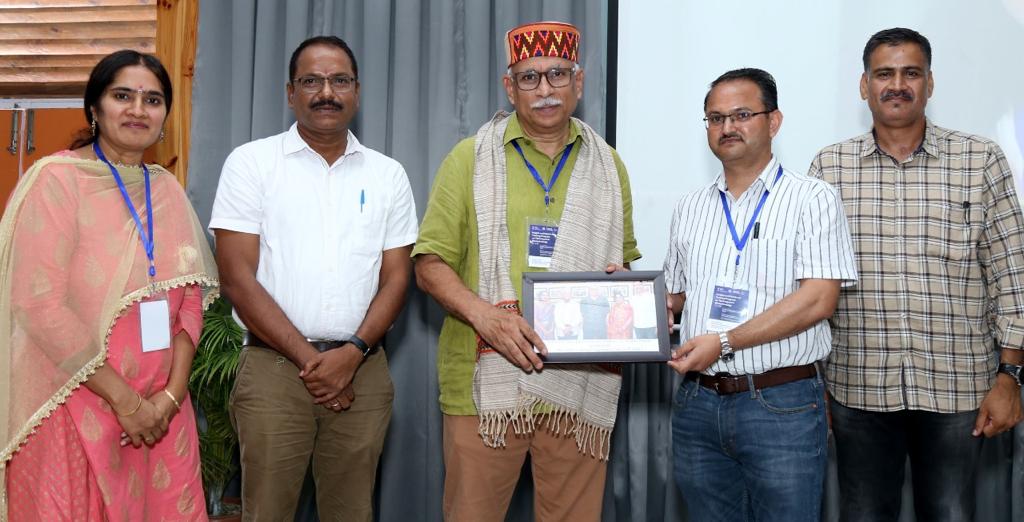 His session was followed by the technical session of the participants with Prof Dinesh Kumar and Dr Rupak Nagraik.
Department of Bioengineering and Food Technology Head Prof Dinesh Kumar gave a technical talk on Restriction Digestion of Vector and Insert and Transformation of Cells while giving an overview on restriction digestion basics, its procedural protocol and interpretation methodology.
The team of Dr Lokendra Kumar and Dr Vihang guided all the participant groups about the PCR equipment details and functioning while addressing their queries. The team made sure that every participant got hands-on experience in dealing with the gel electrophoresis process and checking and understanding the bands in geldoc for documentation work.