Despite the unprecedented challenges posed by the Coronavirus pandemic, Shoolini University is way ahead in the sphere of placements.
Even the lockdown period has not deterred us. Nearly 80 per cent of our MBA students have already found rewarding placements, says Director-General Mr Arvind Nanda.
He said the Placement Drive began in October 2019, much before Coronavirus raised its head early this year, and now over 200 of our final year students have already found employment (including 125 MBA and 75 students of Engineering and other programmes) with top companies like Airtel and Hindustan Unilever.
The university is actively pursuing some leading companies and has initiated the hiring processes through video/telephone calls.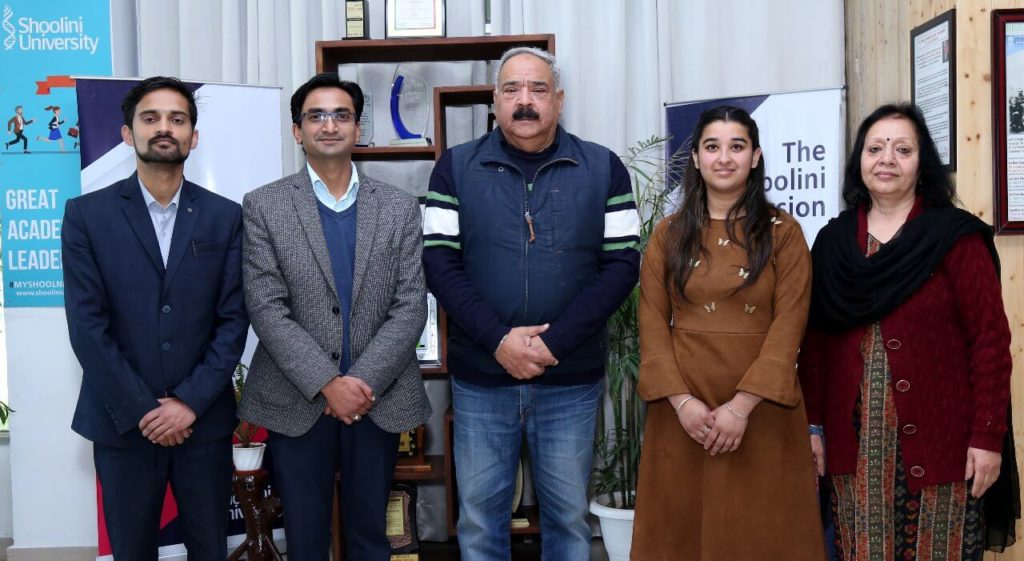 The second key advantage at Shoolini is the tremendous credibility that has been built as a preferred institute among many of its key recruiters.
This has been possible because our alumni have consistently outperformed others in similar roles. Also, our industry partners have assured that Shoolini would be their top choice once the requirements are re-assessed, post-Corona pandemic, Mr Nanda said, adding, it seems imminent that the placement process would get extended this year beyond the usual period.
He pointed out that an IT company had recently recruited 17 students with a package of Rs 5 lakh per annum. Their online training had begun on April 1.
Mr Nanda said instead of a physical invitation to companies, Shoolini University had now shifted to online tests with video and telephonic interviews.