Solan, Feb 18
Shoolini University celebrated Prerna Diwas to mark the birthday of Chancellor Prof PK Khosla, the founder of the university, on Friday with Pooja and Hawan at the Shoolini temple inside the campus. A patriot, an Oxford University alumnus, a visionary, & an educationist, Prof Khosla has been an inspiration to many.
The day also marked the inauguration of several projects. Prof Khosla laid the foundation stone for Shoolini Yogananda Ayush Medicity, which will specialise in Ayurvedic treatment and research. Prof Khosla stated that the university will focus on educating the youth about Indian treatment methods.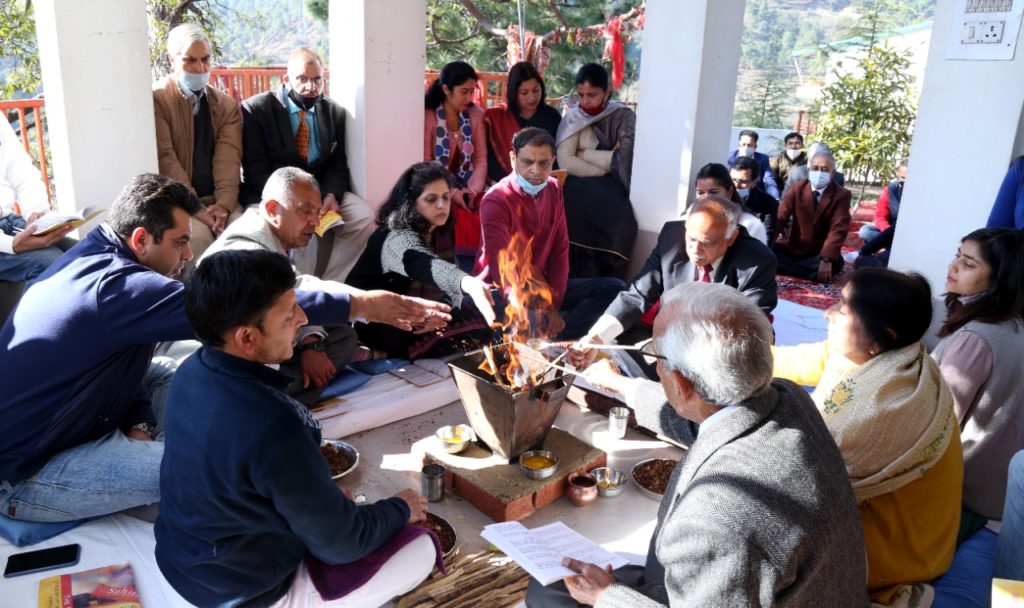 At The Cancer Research Center, an SRP incubator for research students was inaugurated. It will help them grow and maintain microbiological culture.
The Chancellor dedicated the Vrindavan garden and waterfall, a wooden hut, a wheelchair for the disabled, and the Ranganathan reading room within the Yogananda library, which was created specifically for students preparing for competitive exams.
Prof Khosla also inaugurated the Biotech Gallery, which focuses on Women Pioneers in Research. "We should bring school students to see the contribution of these great women," said Prof Khosla.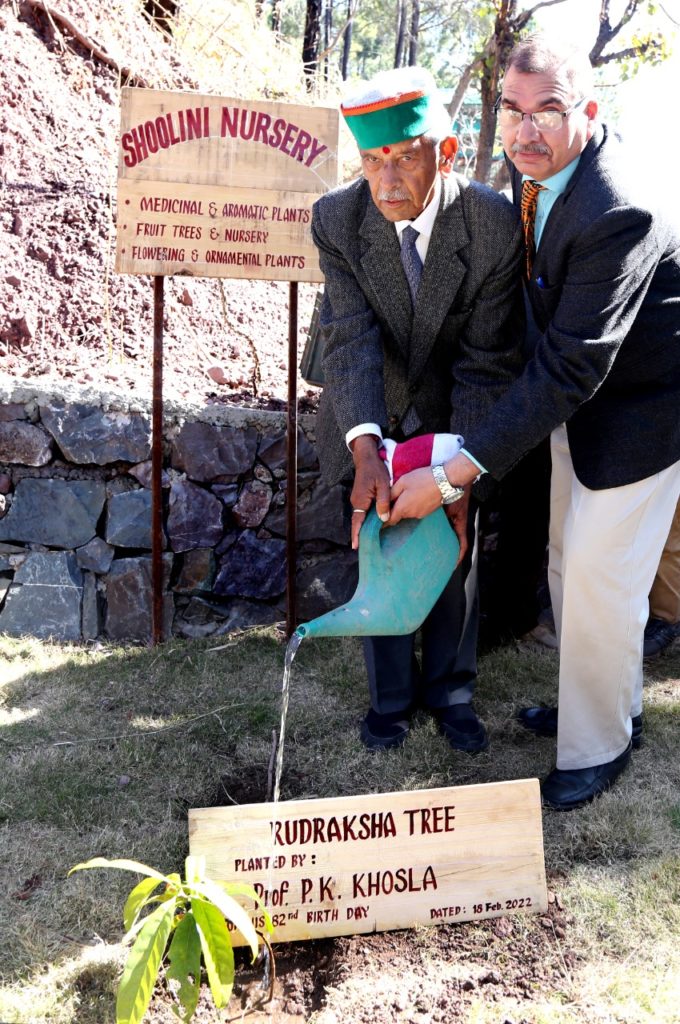 Dr Anuradha Saurirajan provided a synopsis of featured researchers and their contributions to medicine.
At the Ayush Medicity, a tree-planting ceremony was held. It was followed by a cricket match between the Chancellor's 11 and the Registrar's 11.
President of Life Sciences and Business Management Mrs Saroj Khosla, Vice Chancellor Prof Atul Khosla, Pro Chancellor Mr Vishal Anand, Mr Suresh, Estate Director, Col TPS Gill (retd), Director Operations Brigadier SD Mehta (retd), and other university faculty members attended the various functions.
A dham was also organised for the students and staff of the university, where everyone enjoyed the delicious food tremendously.