VANSHIKA NAGAR recently interviewed Dr Dinesh Kumar Chatanta, Prof and Head, School of Bioengineering and Food Technology at Shoolini University. Here are some excerpts:
Where did you complete your studies?
I did my schooling from Shimla and completed my Graduation from Centre of Excellence, Government Degree College, Shimla in B.Sc. Medical. Then I did M.Sc. from Himachal Pradesh University, Shimla. Later I joined JRF Biotechnology under Prof Hariom Aggrawal and did Ph.D in Biotechnology from Himachal Pradesh University under Prof T.C. Bhalla.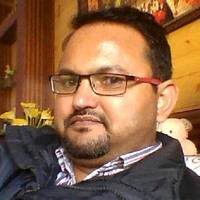 Since how many years are you with Shoolini University and what are your main areas of responsibilities?
Vice Chancellor Dr P.K. Khosla asked me to join this university in 2011 and gave me the challenge to independently handle the School of Bioengineering and Food Technology which was earlier with the Engineering department. There were very few students but with the passage of time we have been able to develop the school and its infrastructure.
What's the future scope of bioengineering and food technology?
Biotechnology is one of the emerging career fields at the national and international level with its wide-spread application across multiple industries like food, pharmaceutical, chemical, bio-products, textile, medicine, nutrition, environmental conservation and animal sciences with ample opportunities for qualified professionals. The scope of biotechnology is wide and offers opportunities both in research and engineering.
What are the employment prospects for students?
There are ample job opportunities both in government and private sectors. Food technology offers numerous job opportunities in food processing industries, research laboratories, hotels, soft drink factories, quality control, spices, cereals, rice mills, manufacturing industries, distillaries and packaging industries. They can also get absorbed in government jobs related to food, as food inspector, food analysts, food scientists in FSSAI and in Ministry of Food Processing Industries. Besides this they can get international opportunities as researchers to work in frontier areas of biotechnology and food technology.
Your School has students ranging from undergraduate level to that of Ph.D students. How do you cope up with it?
UG and Ph.D students are with completely two opposite mind sets. UG have to be pampered and given guidelines regarding their career in the field, syllabus, opportunities and they have to be reminded that they are in university which is more independent system of learning as compared to school. They are also not directly loaded with the syllabus whereas Ph.D students are mature enough to handle themselves.
What kind of problems do freshers from schools face and how do you help them out?
It is a completely different world for them as in the schools, they have been spoon fed and now they have to work on their own. With the passage of time they get adjusted to the environment. What is your advice to those who come to hostel for the first time? There is diversity within the hostels. They have the opportunity to interact with several students from different parts of the country and abroad and enhance their interpersonal skills.
How many Ph.D students are there in the Department and how do you coordinate with them?
There are 12 Ph.D students working within the university from different places and different kinds of workshops are there for their benefits.
What is your message for the students?
Students should try to achieve whatever they want and there are very good chances that they would succeed. All that is required is that they should be keen, determined and must always remember that nothing is impossible.