The technological application of Biology through the use of biological systems for bringing modification in products for any specific purpose is known as Biotechnology. Bachelors of technology or B.Tech is one such specialization of biotechnology that has gained popularity over the years. Let us explore this course, B. Tech in Biotechnology, in detail here.
What is biotechnology in a B.Tech?
B Tech in Biotechnology is a combination of research, development and technology. The study in the area of applied biology, genetic and chemical engineering constitutes different aspects of B Tech in biotechnology. B Tech in biotechnology has applicability in multiple fields including agriculture, manufacturing process and medicine among others.
What is the syllabus of B Tech in biotechnology 1st year?
Generally, the syllabus in BTech biotechnology 1st year is not core biotechnology subjects. Some of the subjects are Chemistry, Mathematics, Mechanical, Civil, Electrical, Electronic Engineering fundamentals, Engineering Drawing and C Programming.
What is the syllabus of B Tech in biotechnology 2nd year?
Syllabus in B.Tech biotechnology 2nd year include subjects like Enzyme engineering, Biochemistry, Microbiology, Genetic Engineering, Bioprocess Engineering, Solid and Fluid mechanics, Heat and Mass Transfer, Molecular Biology and Fermentation Biotechnology. Additionally, the students have to study one business-related subject and one optional subject that may be related to the environment or human values.
What is the syllabus of B Tech in biotechnology 3rd year?
The 3rd year syllabus of B.Tech biotechnology includes subjects like Genetic Engineering, Fermentation Biotechnology, Bioinformatics, Bioprocess Engineering and Plant Biotechnology.
What are the different entrance examinations for B Tech Biotechnology?
There are different entrance examinations through which a student can seek admission in B.Tech Biotechnology in different institutions throughout the country. Some of the major examinations for B.Tech biotechnology are JEE Main which is conducted by the National test agency in January and April. Students can also appear for JEE Advanced which is conducted by the Indian Institute of Technology. Delhi Technological University also conducts this examination for those willing to pursue B.Tech biotechnology in Delhi.
Vellore Institute of Technology conducts this exam in the month of April while SRM Institute of technology also holds its BTech biotechnology examination for the course aspirants.
What is the eligibility to pursue BTech Biotech at Shoolini University?
Shoolini University is a leading Biotechnology University in North India and is located in Kasauli Hills in Himachal Pradesh. The university offers B.Tech Biotechnology along with a range of other courses.
To be eligible for pursuing B.Tech biotechnology at Shoolini University, a student should be 10+2 with any of the three subjects including
Physics
Mathematics
Chemistry
Computer science
Electronics
Biology
Informatics practices
Biotechnology
Technical vocational subject
Agriculture
Information Technology
Engineering Graphics
Business Studies
Entrepreneurship
They should have a minimum of 60% in the 10+2 examination. Those who are desirous of admission in B.Tech biotechnology here should have qualified NEET/JEE or Shoolini Universitys multiple-choice entrance examination. Faculty interaction will also be done for these candidates.
How are the career opportunities in India after a B.Tech biotechnology course?
Those with B.Tech biotechnology have a bright career ahead of them. They can pursue career options in agriculture, chemical, textile and pharmaceuticals. They can also seek professional positions in teaching at schools and colleges. Research opportunities, both in the private sector and public sector undertakings also exist for those with B.Tech biotechnology.
What is the scope in India after studying B.Tech biotechnology?
The scope for those with B.Tech biotechnology is wide and is expanding with every passing day. They can work on profiles like Pharmacist, Production Manager, Lab Technician, Research Scientist, Sales Associate, Biotechnologist and Microbiologists to name a few.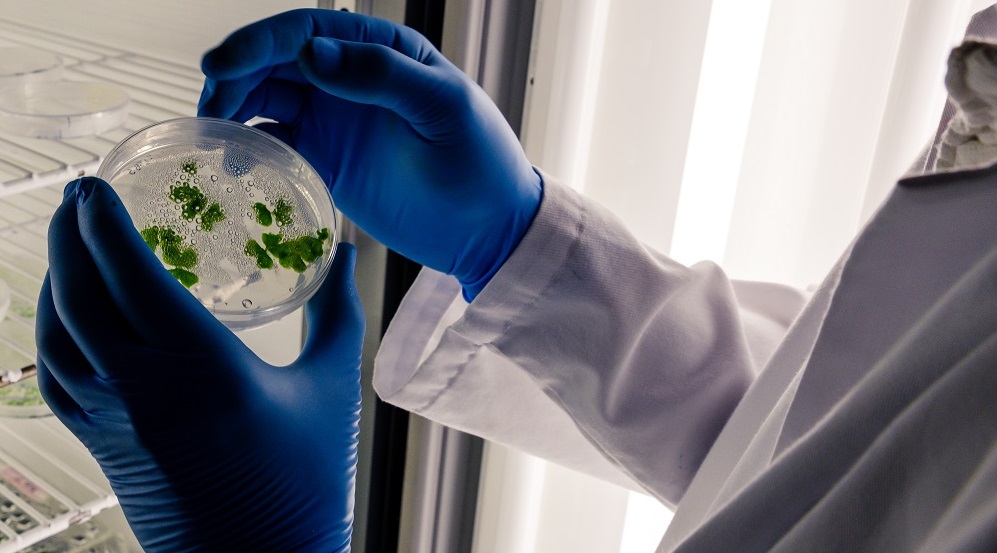 In addition, they can also seek opportunities in sectors like healthcare, food processing, animal science and environmental conservation.
What kind of salary can students pursuing B.Tech biotechnology in India expect?
The average salary for B.Tech biotechnology will vary from a range of 4.50 Lakh per annum to Rs 8.50 Lakh per annum. This will vary according to the industry they choose, work profile and location.
Those who opt for the research and development sector can expect an average salary of 6.5 lakh per annum. In the pharmaceutical sector, the average salary will range around 5.50 Lakh per annum. The opportunity for growth is unlimited in this sector and as students gain exposure and experience, they will continue to rise personally and professionally.