Placed with ICICI Prudential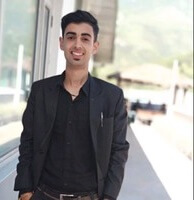 My experience with Shoolini University has been fabulous. I still reminisce about the day when I first paid a visit to this beautiful university. I still recall the first person I met, Dr Kuldeep Rojhe. I was highly motivated to follow my MBA from here as from that day itself I aspired to be like him.
Another person who really inspired me is Mrs Poonam Nanda. I call her the Mother of the University as she has aided not only me in my hardships but every student who went to her with any of their problems. I am also very inspired by Prof Narender Verma and Mr Amar Rao. Better known as Mr Encyclopedia, Prof Verma has vast knowledge.