Priyasi Parmar

Shoolini University's Asst Prof & research scholar Ms Radha has been awarded the 'Young Scientist Award'. She was at an international conference held at Jawaharlal Nehru University. Ms Radha also bagged the 'Young Woman Scientist' award last year.
Sharing about her research work, she said her favourite subject is Ethnobotanical, a study of local customs involving the practical uses of local flora for many aspects of life, such as plants and medicines, food and intoxicants. She wants to explore the unexplored area of the Western Himalayas and to carry out studies of wild medicinal plants for scientific research.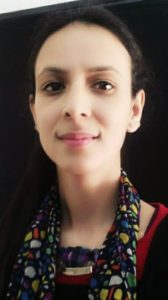 She has explored several untouched areas of Kinnaur up to the height of 4,000 meters. In fact, she has travelled all the way from the high altitudes of Chitkul, Rakchham, Batseri, Sangla, Kamru to the mid altitudes of Churdhar wildlife sanctuary, Chopal forest division to lower altitudes of Renuka and Paonta Sahib during her research project.
The winner of the Young Scientist Award thanked her guide Dr Sunil Puri (Dean of Academic cum Registrar), Prof PK Khosla (Vice-Chancellor) and Prof Adesh Saini for providing her moral support system. She said her mother and father have been the key persons to encourage her in this journey.
Ms Radha's future plans include studying the socio-economic aspects of shepherds and their livestock. She has 19 research papers published in international journals and has also collaborated with professors from Germany and Mexico regarding her research work.