Pharmaceutical and Personal Care Products (PPCP) in the environment and resolution of water pollution came under the scanner at the virtual networking event. MS Swaminathan School of Agriculture, Shoolini University, hosted the event in association with Lancaster University, UK, on Wednesday.
Dr Binoy Sarkar from Lancaster University presented the project introductory remarks and proposed a plan for the development and implementation of data-informed research, technology development and assessment, outreach, engagement and education activities at the Baddi-Barotiwala-Nalagarh (BBN) region, known as a pharmaceutical and personal care hub.
The event began with the welcome address by Prof Atul Khosla, Vice-Chancellor, Shoolini University. He emphasised the need to develop techniques to make sewage water drinkable at Shoolini.
Addressing the panel of participants, guest of honour Prof PK Khosla, Chancellor, Shoolini University, said everyone should take a collective pledge to conduct research in the areas concerned with the Himalayas for climate change and water conservation.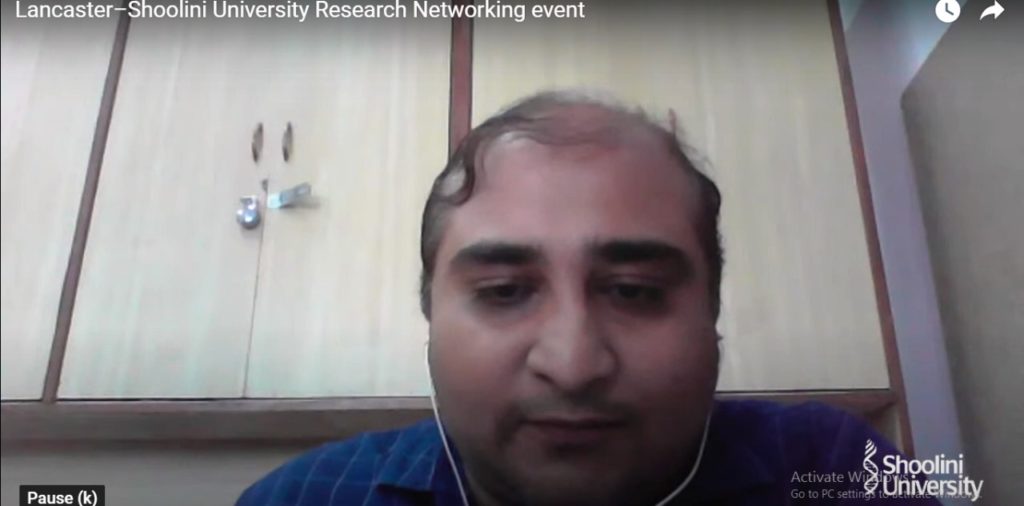 The panel discussed the global issues of water pollution and methods and techniques to tackle them. The speakers spoke about topical issues of concern, such as, What is in the Water, Research on Emerging Pollutants in Surface Water in different Rivers of the World, Fate of Micro and Nano Plastics and Pharmaceuticals as Emerging Contaminants, etc.
Prof Suparna Mukherji, Indian Institute of Technology-Bombay, India, delivered a lecture on Pharmaceuticals as Emerging Contaminants: Challenges in Monitoring and Removal from Water and Wastewater. Prof Gopala Krishna Darbha, Indian Institute of Science Education and Research Kolkata, India, talked about the fate of micro and nano-plastics in the lower Ganga River Basin. Prof Gurjot Kaur, Shoolini University, shared her views on, What is in the Water? Interaction of Pharmaceuticals with Micro Plastics in Wastewater. Prof Le Thi Phuong Quynh, Vietnam Academy of Science and Technology (VAST), Vietnam, discussed the issues on Research on Emerging Pollutants in Surface Water in Hanoi City. Sharing views on, Emerging Pollutants Research in Malaysian River Water, Prof Sarva Mangala Praveena, Universiti Putra Malaysia, Malaysia, highlighted the river water pollutants in Malaysian river water.
The event concluded on the note of working at the ground level and formulating techniques that directly impacted the livelihood of the general population. Concluding remarks and a vote of thanks was presented by Dr Santanu Mukherjee, Shoolini University, and organiser of the event. He said our future projects should focus on research on pharmaceutical products in aquatic and terrestrial environments.
Earlier, Prof YS Negi, Shoolini University, introduced the speakers and said we should look into ways to conserve our water resources and make sure they were not polluted.