Solan, July 30
Shoolini Universitys V-Empower Coaching Program came to a close for the academic year 20212022 with a recent gala event.
Shoolini University Founder and Pro-Chancellor Vishal Anand officially opened the closing ceremony. He led an interesting discussion on Coaching and Entrepreneurship. Do entrepreneurs need coaching? His response was a resounding Yes.
Coach Archana Tyagi said she was touched to see how coaching had changed students lives for the better.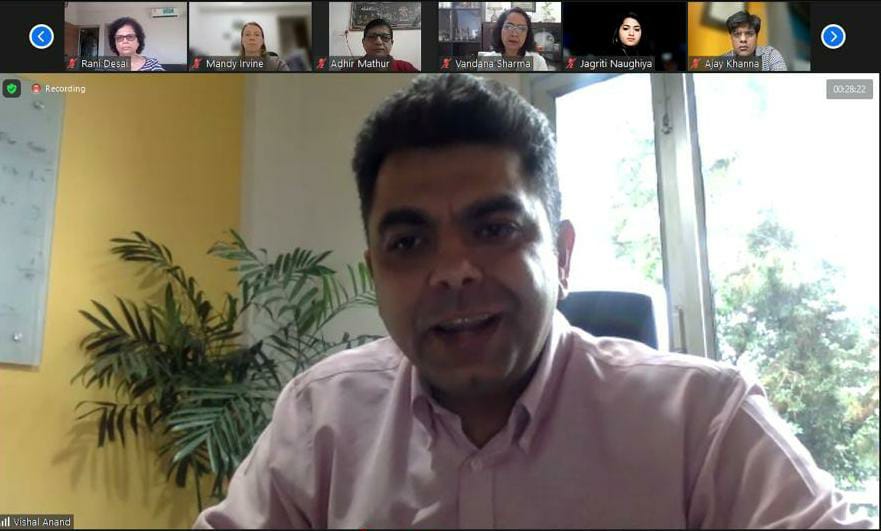 Talking about Coaching and Networking, Trustee and Director Nishtha Shukla Anand emphasised their interconnectivity. She said coaches could help when you're stuck, push you outside your comfort zone, build a strong network benefiting you personally and professionally, and help you sail through life.
Sharing the findings of a quantitative survey, Senior Coach Payal Khanna said 550 Shoolini students received coaching from 115 ICF Credentialed Coaches. They polished and developed skills in negotiating and influencing others and their communication skills. This enhanced their confidence manifold, displaying an overall change in their personality. Shoolini University Chief Learning Officer Ashoo Khosla shared a word of encouragement and a brief anecdote from her life that helped everyone relate.
Earlier, the closing ceremony started with videos of Tree Plantation and 100 Coaches. The audience appreciated the hard work and dedication of the ICF Credentialed Coaches, who made the vision of coaching students come alive.
V-EMPOWER is a full-fledged coaching program to cover the entire community of students, faculty and staff on the campus. This highly individualised intervention emphasising learning rather than teaching is a one-of-a-kind initiative. With this program, Shoolini has joined the league of just a handful of higher educational institutions that bring the much-coveted C-Suite Coaching to students. With all aspects in place, students can manifest their full personal and professional potential by partnering with the coach in a thought-provoking process. The Coaching Program is open to all students at the university.