Om Kumar Jha
We interviewed Dean and Professor of School of Pharmaceutical Sciences Dr Deepak Kapoor to understand the career opportunities and expansion of the department. Here are excerpts from the interview:
What programs does the pharmacy school offer, and what are the admissions requirements and procedures?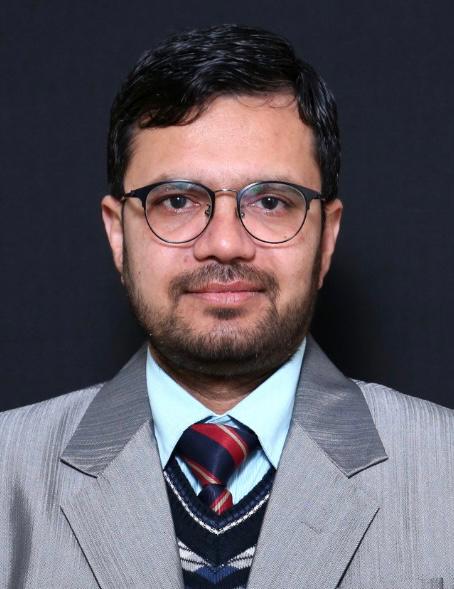 We provide BPharma as well as MPharma programs in pharmaceutics, pharmacology, pharmacognosy, and pharmaceutical chemistry. Apart from that, we offer a pharmaceutical sciences PhD program.
Students applying for admission must go through an interview process, and a 12th-grade diploma in either mathematics or biology is the minimum requirement for admission to BPharma. The only requirement is that a mathematics student interested in pursuing a BPharma degree must study biology in the first semester, and vice versa for a Biology student. A BPharma from a Pharmacy Council of India accredited institution is also required for MPharma candidates.
What is the All India ranking of Shoolini University's Pharmaceutical School?
Shoolini University's School of Pharmaceuticals is ranked 36th by the National Institution Ranking Framework (NIRF) in 2021, and our school has been recognised among the top 40 pharmacy schools in India by NIRF for the past 5 years.
What distinguishes Shoolini University's School of Pharmaceutical Sciences from others?
The fact that our BPharma program is approved by the NBA (National Board of Accreditation), makes it the only one in Himachal Pradesh. This means that the Bpharma degree they receive from Shoolini is recognised worldwide. Our university is a research-intensive institution, with over 200 high-quality applications or papers published in Scopus-indexed publications. To ensure the quality of our work, we exclusively publish Scopus indexed articles. We provide a complete research environment for students as well as a research focus on various fields of pharmaceutical sciences, such as students and faculty working on medicinal plants from the Himalayan region, nanotechnology, novel drug delivery systems, neurodegenerative disorders, natural products, synthetic chemistry, and cancer biology.
What strategies do you employ to give students the required industrial exposure?
Every undergraduate student is required to take part in an industrial training programme, which they must complete by the end of the sixth semester. They go to the industry, mainly hospitals, for a month of training to obtain industry experience. Aside from that, students can participate in industrial trips, which allow them to visit various industries and examine the surroundings. We also take into account suggestions from industry professionals for topics not covered in the curriculum so that students can obtain a better grasp of the industry.
What career options are available after receiving a pharmacy degree?
A student with a bachelor's degree in pharmacy has two alternatives after graduation: work or higher education. They can now choose between pursuing an MPharma or an MBA. In the sales sector, MBAs are in high demand. Aside from that, they could work in production, quality assurance, quality control, or regulatory affairs in the pharmaceutical industry. UG students can work in a variety of departments in the pharmaceutical industry. After completing the degree, they can start their own pharmaceutical company or work as an entrepreneur. Then there are government employment, such as drug inspector posts, that Bpharma students can apply for. These are the options available to undergraduate students, and if they decide to pursue higher study, such as an MPharma, they will have even more options in pharmaceutical research and development, as well as all other occupations in the business. They will also have more possibilities in research and development as teaching faculty if they get a PhD.
Which businesses come to the university for placements?
During placements, a number of pharmaceutical companies including Abbott, Zydus Cedilla, Cipla, and Mankind hire our students. They focus on the department's most motivated and qualified students, and the majority of them go on to work for pharmaceutical companies or pursue higher education.
Are there new projects that the pharmacy department is working on?
We are always looking for ways to improve the department. Dr Rohit Goyal, one of our faculty members, was just given one of the projects, and he will be working on a number of medicinal plants as well as the development of new formulations, for which a new lab is being developed. We have the majority of the instrumentation needed to do research in a pharmaceutical institution, despite the fact that we already have outstanding lab facilities.