Solan, February 24
Research being the focus at Shoolini University, tie-ups and collaborations are signed on a regular basis to create additional opportunities for students and faculty.
On Wednesday, Shoolini University signed two Memorandums of Understanding (MoU) with Just Agriculture Magazine and Agro-Environmental Education and Farmers Welfare Society (AEDS), Panjab.
Enthusiastic about the tie-up, Shoolini University MS Swaminathan School of Agriculture Dean Prof YS Negi said the MoUs will facilitate extension and research collaboration, different academic programmes, and exchange of faculty members and students.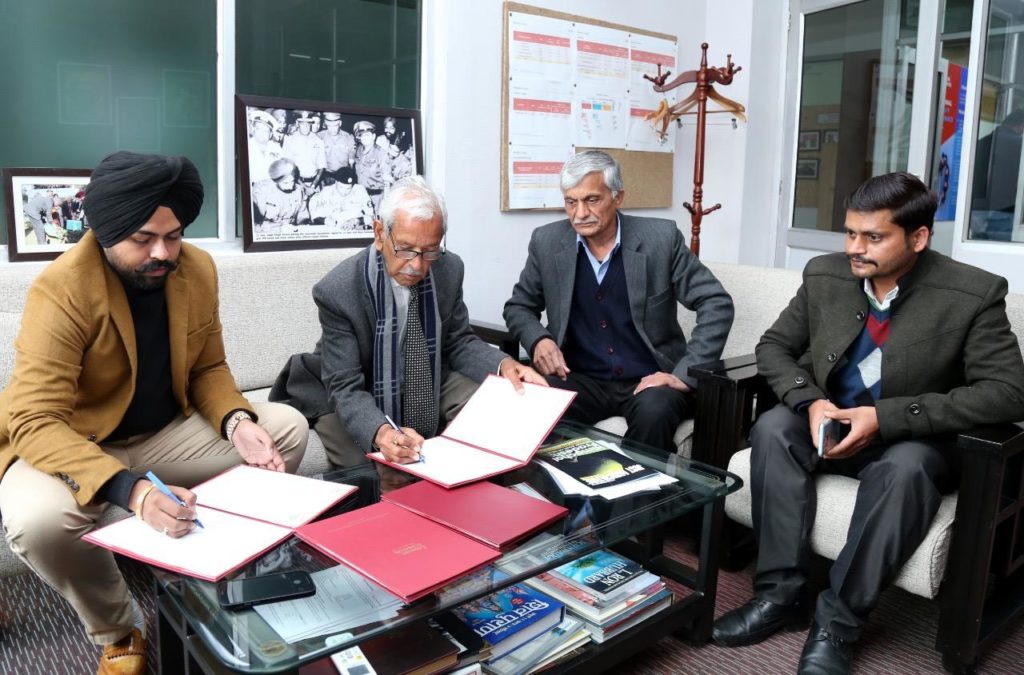 Just Agriculture is Indias rising peer-reviewed open access agriculture magazine with more than 28,000 readers across the country. Its objective is to bridge the knowledge gap between farmers and scientists. This Magazine provides a platform for researchers, students, scholars, and scientists to share and disseminate scientific information and the latest innovations in the field.
The prime objective of AEDS is to promote the scientific awareness and sustainable development of agro-environment for the welfare of human beings. The society is committed to explore scientific development across the world and has taken the initiative to provide a platform to scientists, researchers, policymakers and scholars to solve and discuss various issues related to agricultural and environmental development. Agriculture is a dynamic field and at Shoolini University, we aim to create innovative thinkers and instill technical and managerial skills among students.