Do you feel lost when it comes to choosing the right career fit? You're not alone. The journey to finding the right career fit isn't always a straight path; it's a daunting task, full of twists and turns. 
And you are not alone. Some famous personalities have faced similar uncertainties before finding their true passion or the right career fit. Let's take the example of our former Indian cricket team captain MS Dhoni. He started as a Train Ticket Examiner (TTE) at Kharagpur railway station before becoming a cricket star. Rajinikanth, the legendary actor, began as a bus conductor in Bengaluru before transitioning to acting, where he's now one of Asia's highest-paid actors. Even the famous comedian and host of The Ellen DeGeneres Show, Ellen Lee DeGeneres, had various jobs… from bartending to selling vacuum cleaners… before discovering her love for comedy.
This shows that you're not wrong to feel the same way. A perfect career is more than just a job; it aligns with your values, personality, talents, skills, and most importantly, your passion. So, if you've ever questioned what is the right career fit for you, relax. Your dream career might be closer than you think.
Why Finding the Right Career Fit is Important?
In today's world, people face numerous career challenges, ranging from financial concerns to workplace environments and even the alignment of their interests. These challenges can have a profound impact on both their personal lives and our economy. That's why making the right career choice is supremely important.
How to Choose the Right Career?
Self-Reflection: Start by understanding yourself. What are your strengths, interests, and values? Consider your passions and what motivates you.
Research: Investigate various career options. Look into industries, job roles, and companies that align with your interests. The Internet, career fairs, and informational interviews can be valuable resources.
Skills Assessment: Assess your current skills and identify areas of improvement. 
Networking: Connect with professionals in your desired field. Attend networking events, join online forums, and use platforms like LinkedIn to build relationships and gain insights.
Internships and Volunteering: Hands-on experience can be invaluable. Seek internships or volunteer opportunities to understand a particular career path better.
Set Goals: Establish clear, achievable career goals. A roadmap will help you stay focused and motivated.
Interview Preparation: Practice interview skills and prepare responses to common interview questions. Showcase how your skills and interests align with the job.
Continuous Learning: Stay up-to-date with industry trends and developments. Attend workshops or online courses to remain competitive in your chosen field.
Seek Guidance: Consider seeking advice from career counsellors or mentors. They can provide valuable insights and guidance throughout your journey.
Right Education: The right educational institution is the most important decision, marking the beginning of his future career. There are crucial questions: Which career is right for me? How can I make an informed choice? The institution lays the foundation for success, providing essential tools and knowledge. As such, this decision merits careful consideration, ensuring the path is in accordance with the student's aspirations and objectives.
When a student completes 12th grade, he is confused about which course and university/ college to join. The first instinct is to go online for the best options. While many students manage to align their course choices with their career interests, others remain perplexed. This is where the importance of selecting the right higher educational institution comes into play. 
Finding Your Career Path at Shoolini University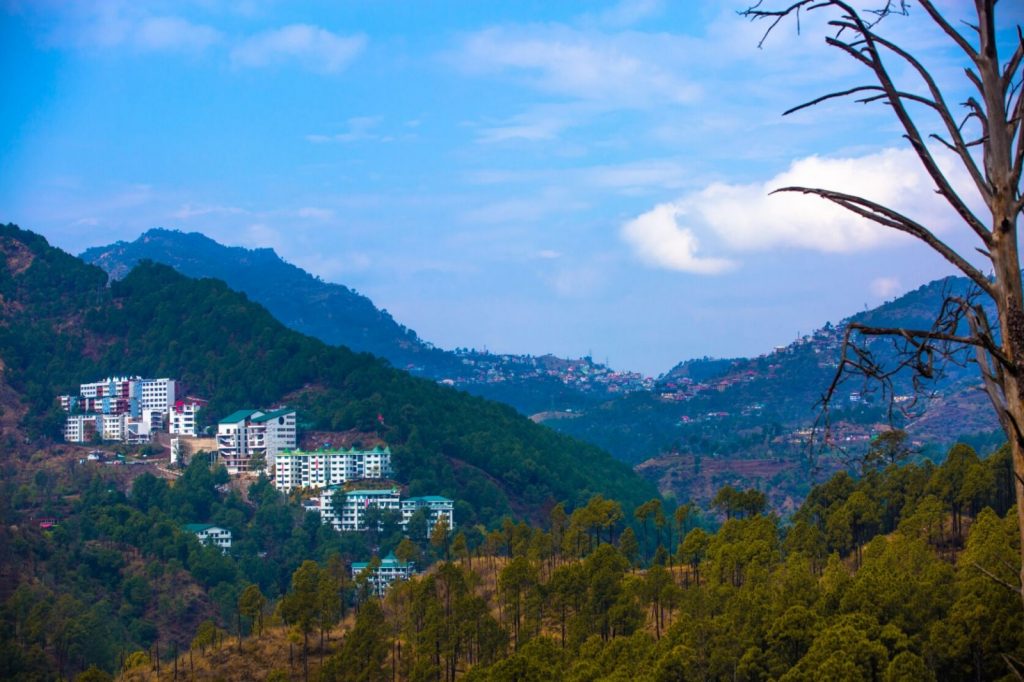 Shoolini University, nestled in the serene Kasauli Hills, proves to be an ideal choice for students struggling to decide their career path. With career counselling right from the beginning, a diverse range of excellent courses, and top-notch internships and placement opportunities, Shoolini University offers everything a student needs to make a well-informed decision about their professional life. 
 
Let's explore Shoolini, the No.1 Private University in India (THE, QS), and how it helps students choose the right career.
Counselling During Admissions
Shoolini University understands that the journey to higher education can be overwhelming. That's why it offers personalised counselling during the admissions process. The dedicated admissions team guides students, ensuring a smooth and confident start to their academic journey. They help students find the right course as per their professional goals.
Top-Quality Education and Courses
Shoolini University is committed to providing top-quality education and diverse courses. Our esteemed faculty hails from renowned institutions such as NCI, NIH, Berkeley, UPenn, Columbia University (USA), Stanford, Oxford, IISc, IITs, and IIMs. They provide unparalleled mentorship to nurture and prepare students for their future pursuits.
Exploring best career after Class 12? Shoolini University presents a diverse range of over 150 courses spanning Management Sciences, Liberal Arts, Engineering, Artificial Intelligence, Pharmaceutical Sciences, Law, Hospitality and Hotel Management, Yoga, Biotechnology, Food Technology, Basic and Applied Sciences, Agriculture, Media and Communications, and Design.
Skill Enhancement Programs
At Shoolini University, we have excellent programs like SPRINT, ATP Program, Mentorship Program, and The Troops. They are like your personal growth superheroes. They help in skill development, prepare you for job opportunities, pair you with top mentors from the industry, and create a fantastic university experience. 
Internships & Placements with Top Organisations
Students get placed with top companies such as Abbott, Alchemist, Nestle, SRL Diagnostics, Serum Institute of India, Decathlon, Cult Fit, Hindustan Unilever Limited, Indian Express, Times of India, HT, Bank of America, and many others.
One Student, One Patent Policy
With the 'One Student, One Patent' policy, Shoolini encourages students to think creatively and engage in research, propelling a culture of innovation.
International Opportunities
With 250+ international collaborations, Shoolini believes in preparing globally competent graduates, and partnerships with universities worldwide offer students the chance to explore diverse cultures and gain a global perspective.
Talks by Industry Experts
At Shoolini University, you learn from the best. The university regularly hosts talks by industry experts, giving students valuable insights and inspiration for their future careers. 
Conclusion
The search for an ideal career match is more than a choice — it's an adventure of self-discovery. Shoolini University stands as your ally, committed to educational excellence and a spectrum of academic pathways. Here, 'right career fit' isn't just a phrase; it's a promise. You're on the brink of something great — your Shoolini Career is calling. Answer it at Shoolini University.