Data science has now become a revolutionary technology. Due to lucrative benefits, it is among the most popular career options.
Apart from being a popular career option, it is also intellectually challenging, and analytically satisfying. Data scientists are high in demand and this is the reason more and more people are inclined towards making a career in data science. In this blog, you will know how to build a career in data science. Along with this, we will also talk about the skills required to make a successful career in data science.
What is Data Science?
Data Science is a course that includes the practice of data usage to try to understand and then solve real-world problems. To build predictive models, data science uses complex machine learning algorithms.
It uses theories and techniques picked up from various fields within the context of statistics, mathematics, information science, computer science, and domain knowledge.
Who is a Data Scientist?
A person who completes a degree in data science is known as a data scientist. Their work is to determine the questions their team might ask and then figure out how those questions can be answered using data. They are also responsible for developing data models for forecasting and theory building.
Is Data Science a Good Career?
Yes, data science is a good career with tremendous job opportunities. It has also been labelled as the most promising career by LinkedIn.
There are several factors responsible for deciding if a particular career is good or not. Here are those factors which make data science a good career.
High in demand
Data scientists are high in demand. It is known to be the fastest-growing job on LinkedIn and is expected & predicted to create approximately 11.5 million jobs by 2026. Thus, it is true to say that data science is a highly employable job sector.
Lucrative career option
This career is among the most highly paid jobs. As per Glassdoor, data scientists make an average of $116,100 annually. This makes this career a highly lucrative career option.
Abundance of positions
The field of data science requires a diverse set of skills to be successful in this career. And only limited people acquire this skill-set. In lieu of this, there is an extremely low supply of data scientists to fill in the positions.
This is the reason data science is a less saturated sector as compared to other IT sectors. In nutshell, data science is a vastly abundant field and has numerous opportunities.
Data scientist makes data better
Every company or organisation require skilled data scientists. They not only help to analyse and process their data, but also improve its quality.
Data science makes products better
The field of data science involves the use of machine learning which enables industries to produce better products.
Roles and responsibilities of a Data Scientist
A data scientist performs various tasks on daily basis. These are:
Create algorithms and data models to forecast outcomes
Find patterns and trends in datasets to uncover insights
Communicate recommendations to various teams and senior staff
Be at the top of innovations in the data science field
Deploy data tools such as SA, R, Python, and SQL in data analysis
Processing, cleansing, and validating the integrity of data that is to be used for analysis
Enhance data collection procedure
Present the outcome in a clear from
Collaborate with IT teams and business
What qualifications will you need to be a data scientist?
To become a data scientist, it is extremely important to have the knowledge and passion to excel in the field. This includes some skill-sets and appropriate education. Let us first take a look at the education criteria that are required to be a data scientist.
Education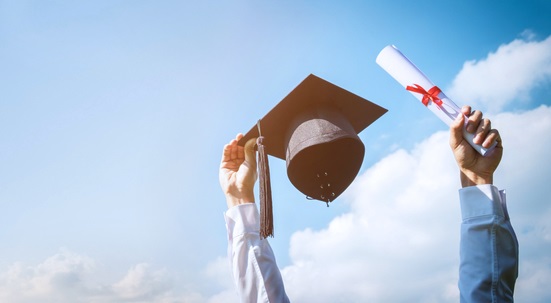 A candidate should at least complete his class 12 and then pursue an undergraduate degree in data science or related fields such as computer science, computer engineering, information systems, or statistics.
Also, while you pursue your data science degree, you can consider a specialisation such as research, database management, or artificial intelligence. This will increase your knowledge within one area of data science and will also increase your earning potential.
Skills required
The skills can be categorised into two different sets in the case of data science. The first one is technical skills, and the second is soft skills.
Technical skills
To perform duties efficiently, several technical skills are required. These skills help data scientists to gather insights to solve complex problems.
Machine learning
Risk analysis
Data wrangling
Statistics
Big data platforms
Data visualisation
Programming skills
These are some of the technical skills required to be a data scientist. Let us take a look at the soft skills now.
Soft skills
Soft skills help data scientists to interact with their colleagues, manage their work, and solve problems. These soft skills are:
Critical thinking
Creativity
Communication
Teamwork
Adaptability
Analytical skills
Job opportunities for data science experts
Data scientists contribute to the growth of a company or an organisation. This is the main reason why they are in high demand. Data scientists are not only required in IT sectors, but also in other sectors including logistics, FMCG, and more.
Do you know?
Facebook, Google, Apple, Microsoft, and Amazon have employed one-half of the total data scientists the world has.
Here are some of the job opportunities for data science experts:
Data Analyst
The work of data analysts is to analyse data to figure out a market trend. They help to provide a clear picture of the company standing in the market. Their roles keep changing as per the companys requirements.
Data Scientists
A data scientist explores different data patterns to determine the impact on an organisation. They are required to have a statistical knowledge of various programming languages for solving complex problems.
Business Intelligence Analyst
A business intelligence analyst helps to analyse the gathered data to maximise the companys efficiency and generate more profits.
BI Analysts are expected to possess the knowledge of a specific industry and industry trends.
Data Engineer
Data engineers are considered the backbone of a company as they work with the core of the organisation. They are the designers, builders, and managers of a large database. Their work is to enable correct data flow, build data pipelines, and ensure that the data reaches the relevant departments.
Why study BTech CSE Data Science Program at Shoolini University?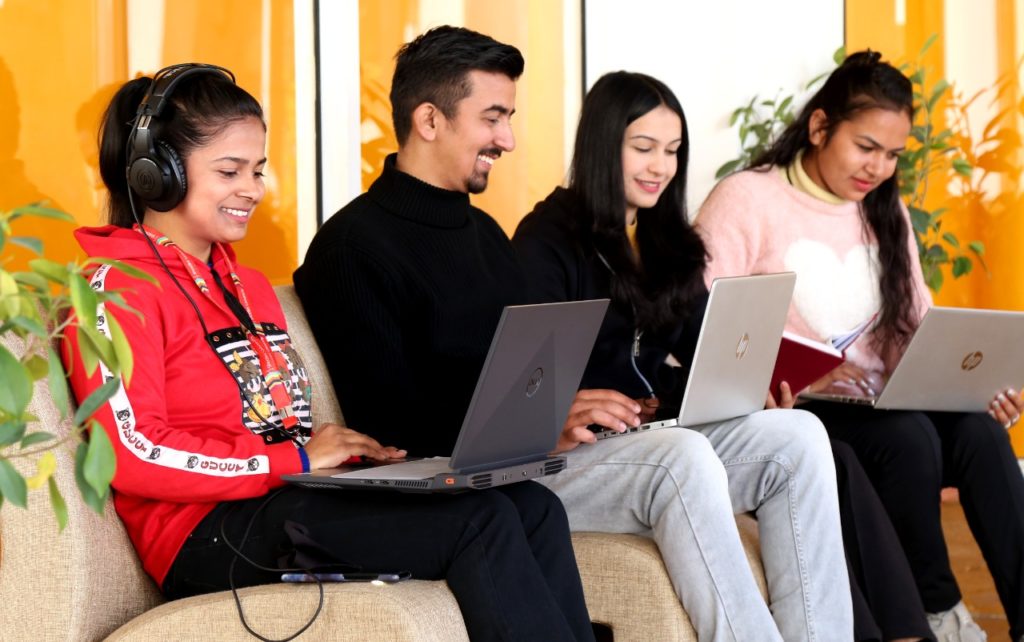 Shoolini University is located in Kasauli Hills, Solan. Under this undergraduate degree, students learn about the existing and evolving techniques and theories related to data science. This includes data mining, statistics, data warehousing, and data visualisation.
As a part of the curriculum, Shoolini University offers Amazon Web Services certification to prepare students for jobs of the future. This helps students of the university to prepare for a career in the rapidly-growing cloud computing space as they pursue industry-recognised AWS certifications.
The other reason to pursue data science from Shoolini is, that the university has highly professional and skilled faculty members. Besides this, Shoolini University also provides 100% placements.
Key areas of research in Data Science at Shoolini
Software and tools for massive big data processing
Security
Data mining tools and techniques for big data
Privacy issues in big data
Scalable storage systems for big data
The university has been ranked 35th in India as per QS WORLD UNIVERSITY RANKINGS 2022- Asia.