Ronika Angelina
World Cancer Day was observed in Shoolini University on February 4 and various activities were organised by the university staff and students to mark the occasion.
These included a lecture to raise awareness of cancer and to encourage its prevention, holding of a detection and treatment camp and a session on road safety and basic life support which was taken by well-known policeman-poet-singer ASI Balvinder Singh of Chandigarh Police.
A team of YouWeCan, an organisation established by Indian cricketer Yuvraj Singh, organised a Health Camp under the leadership of Mrs. Poonam Nanda, Dean Student Welfare. Around 80-100 females turned up for the checkup for Breast Cancer. There were four female doctors from YouWeCan Dr Poonam Chandel, Dr Jamuna, Dr Pratichi and Dr Dikcha De who give their valuable suggestions to the patients.
The University also arranged a lecture for students and staff with doctors and surgeons from Indus International Hospital, Chandigarh, and Mohali. Dr Kamal Preet Grewal who is an MBBS, Oswal Cancer Hospital Ludhiana, delivered lecture about the signs and symptoms to watch out in breast cancer.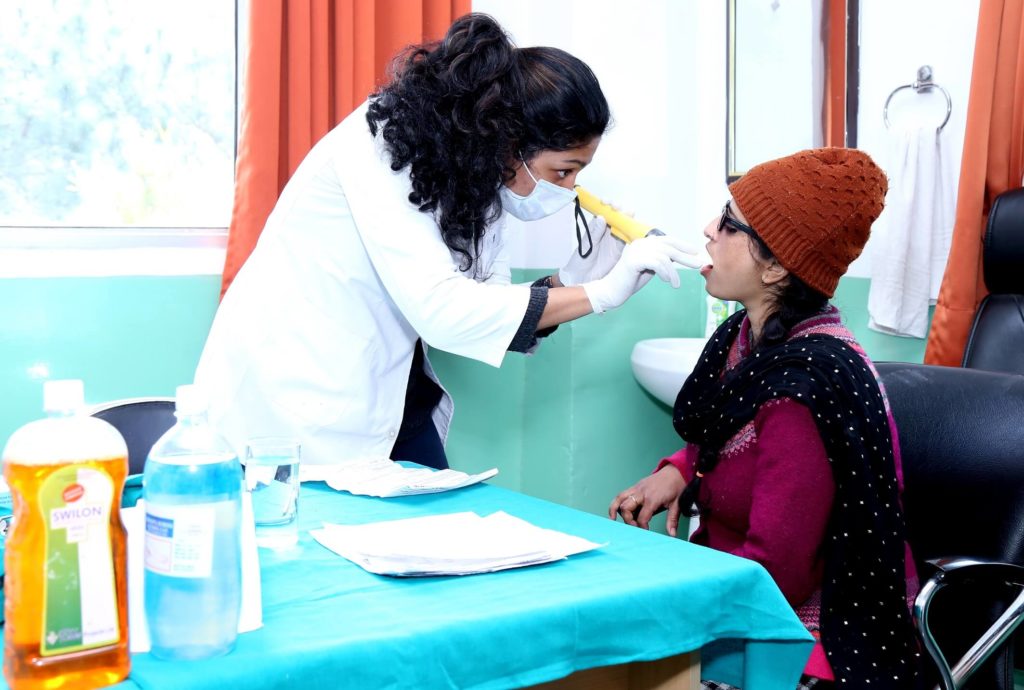 Dr Aakash Sarangwal, a plastic surgeon at SMS Hospital Jaipur, talked about reconstruction spectrum of Plastic Surgery and about how he has treated patients who have real medical problems like cancer, infections, facial fractures, functional deficits and helping people who have every certain right to look like a normal person.
In an another activity organised by the university to observe World Cancer Day a road safety awareness session in collaboration with Chandigarh Police, in which constable Rajiv Sharma spike on the importance of obeying and respecting traffic rules and various ways to prevent road accidents and mishaps. This traffic safety campaign was followed by the Basic life support session. This was about how we can save someone's life during emergency by following the steps and by using AMBU Artificial Manual Breathing Unit.
This session was followed by the Chandigarh Police ASI Balvinder Singh who sings Punjabi numbers to sensitise youngsters about the road safety.
Mrs Poonam Nanda said the events on the World Cancer Day were part of a week long programme to raise awareness of cancer and to encourage its prevention, detection and treatment, and most importantly, to commemorate all the cancer survivors.
There were a total of seven segments of programme which included Shoolini walk to cover some streets of Solan city, fund raising for victims, organising medical campaign, football matches, a talk session, visit to IGMC Shimla with the volunteers of YouWeCan and a cricket match.