B Tech Artificial Intelligence (Summit Research Programme)
B Tech Artificial Intelligence (AI) at Shoolini University offers advanced learning solutions and stimulates human learning to the next level. Students who enroll for B Tech Artificial Intelligence are able to visualize and conceive intelligent software that has a mind of its own.
This 4-year interdisciplinary program has been framed as per the regulations of the New Education Policy (NEP-2020). It combines subsets of Machine Learning and Deep Learning. While Machine Learning focuses on concepts that computer programs can conceive on its own without human intervention, Deep Learning stimulates this automatic learning by incorporation of unstructured data in form of videos, images and texts.
The application of Artificial Intelligence in fields like neural network, signal processing, control and data mining form the core of this course at Shoolini University.
Key Highlights
Specialization in Python is offered in B Tech Artificial Intelligence
Collaboration with Ikigai Lab, IIT Kanpur
Industry collaboration with Algo8.AI and AADDOO.AI
Option for enrollment in certification for a recognized Amazon Web Services (AWS) academy
Application-oriented and student-centric learning
Career Opportunities
A B Tech in Artificial Intelligence opens up a host of career opportunities in the field of computing. Besides thinking about innovating in the technology industry, students can also opt for a career in research and teaching.
Some key career options for students with B Tech Artificial Intelligence are:
Computer Vision Engineer
Data Analyst
Algorithm Engineer
Research Engineer
Software Engineer
Automation and Optimization Engineer

Data Scientist
Data Engineer
Machine Learning Engineer
Computer Scientist
Video Game Programmer

Principal Data Scientist
Big Data Architect
Business Intelligence Developer
Robotics Programmer
Natural Language Processing Scientist
Key Areas of Research
Machine Learning | Deep Learning | Reinforcement Learning | Robotics | Natural Language Processing | Computer Vision | Recommender Systems | Internet of Things | Large Scale Machine Learning | Collaborative Systems | Crowdsourcing and Human Computation | AI based Health Systems | Intelligent Apps
Meet The Faculty
The faculty at Shoolini University have been trained and educated at the best universities globally, like IISC, Oxford and National Cancer Institute. Most of the faculty members are leading scientists in their fields and have experience in research areas like Finite Element Analysis, Passive Solar building technologies, Advance Solid Mechanics and Non-Destructive Testing, to name a few.
Curriculum
The Yogananda School of AI, Computer and Data Sciences follows the course curriculum as prescribed by the UGC for Artificial Intelligence in the country. The course curriculum lays added emphasis on elements like programming, mathematics, CAD, basics of AI and ML, data structures, computer architecture, operating system, computer networks, neural networks, compiler design, internet technology, algorithm, communications skills and project work etc.
Course Information
Eligibility
10+2 with any of the three following subjects — physics /mathematics / chemistry / computer science / electronics / information technology / biology / informatics practices / biotechnology / technical vocational subject / agriculture / engineering graphics / business studies / entrepreneurship and minimum 70% marks
---
Admission Criteria
NEET/JEE/ SAT or Shoolini University's multiple-choice entrance test
---
Semester Fee
₹ 1,35,000
* One-time refundable security fee of Rs. 10,000
Latest News
Quick Links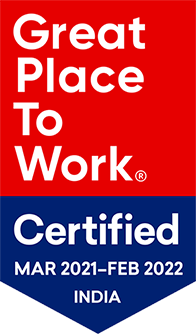 Information About
Information For
Quick Links
Contact Us
City Office:
SILB, The Mall, Solan - 173212 Himachal Pradesh
Address:
Shoolini University, Kasauli Hills, Solan, Himachal Pradesh. 173229
Mailing Address:
Accounts/ Fee:
01792-352002, +91 9736745800
Reception:
01792-350000/ 7807899712
×
APPLY FOR ADMISSIONS 2021