Centre of Excellence in Renewable Energy Technology
The Centre of Excellence in Renewable Energy Technology was established in 2019. This centre aims to promote research in energy efficiency and adoption of renewable energy sources like solar, wind, geothermal, small hydro, biomass, etc.
We want to meet energy requirements effectively by considering implementation of renewable energy policies at the local, regional, and national levels. The centre further explores the current, new and alternate energy technologies, including hybrid of renewable, conventional sources and fossil fuels to develop innovative technologies.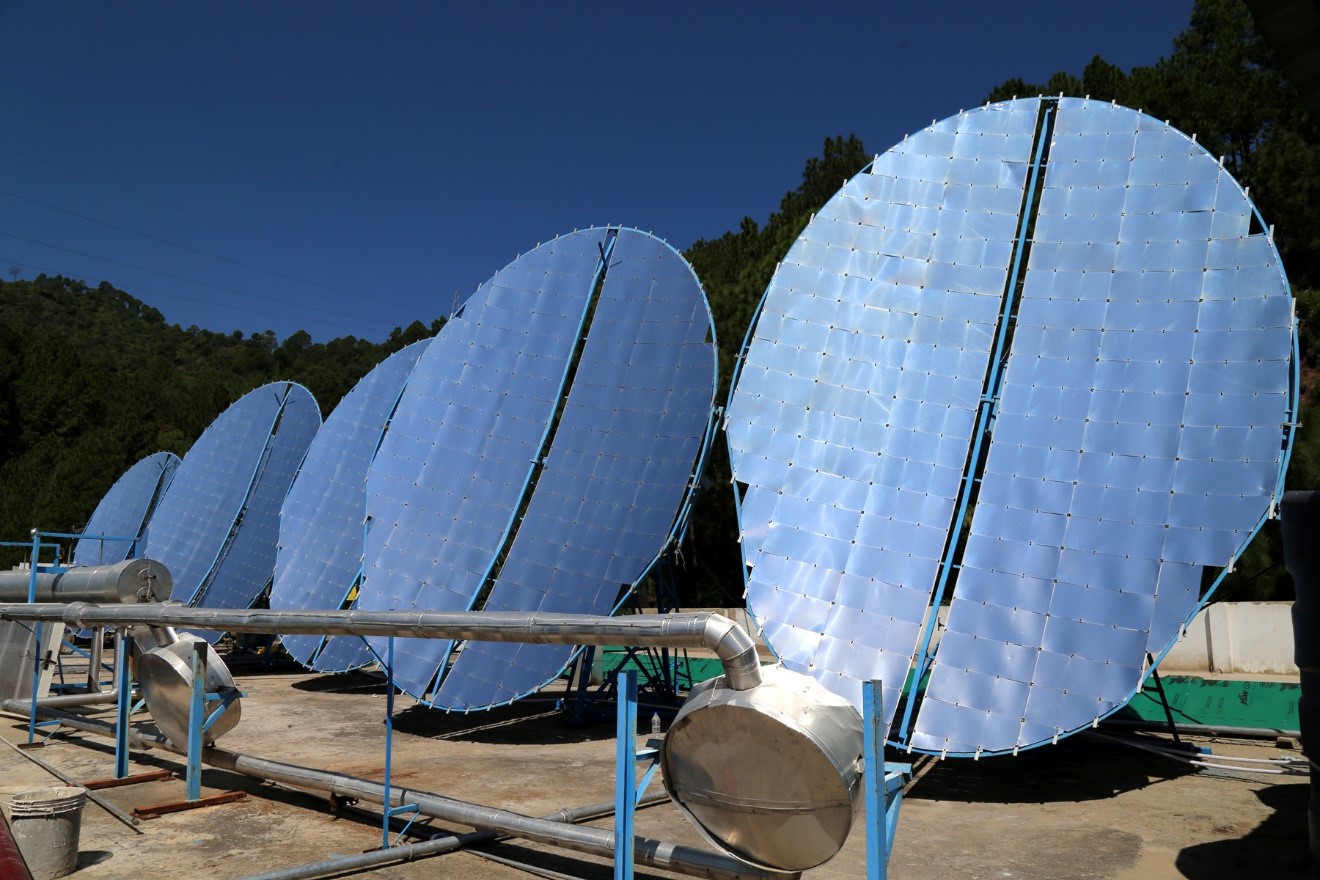 Mission
• To educate the students in the latest developments in Energy to meet the Global Climate and Energy Security challenges
• To train students to undertake R & D and Policy research in various fields of Energy
• To make available highly trained professionals for the Institutions / Energy Industry in the country and worldwide.
Key areas of Education & Research
Solar photovoltaics | Solar Thermal | Concentrated Solar Power | Solar PV power generation | Wind | Wind resource Assessment| Solar Wind based hybrid Systems | Energy Storage | Geothermal | Passive Solar Building Technology |Green Buildings| Ocean | Tidal | Fuel Cells | Hydrogen Energy | Energy & Environment; Policy Issues etc.
Research Programme Highlights:
Wind, solar and other renewable energy resource assessment in the Himalayan region
Solar power generation: Solar roof-top power plants, Energy & Environment Policy concerns
Solar Thermal: Concentrated solar development and applications
Energy Storage: Renewable-based hybrid energy systems
Passive solar heating and cooling technologies: Green buildings, energy conservation efficiency in industry and buildings
Energy Security: Lesser dependence on oil imports through development and deployment of alternate fuels (hydrogen, biofuels and synthetic fuels) and the applications to contribute by bridging the gap between domestic oil supply and demand
Increase in the share of clean power: Renewable (Bio, wind, hydro, solar, geothermal and tidal) electricity to supplement fossil fuel-based electricity generation
Energy Availability and Access: Supplement energy needs for cooking, heating, power generation in rural, urban, industrial, and commercial sectors
Energy Affordability: Cost-competitive, convenient, safe
Energy Equity: Per-capita energy consumption at par with the global average level by 2050, through a sustainable and diverse fuel-mix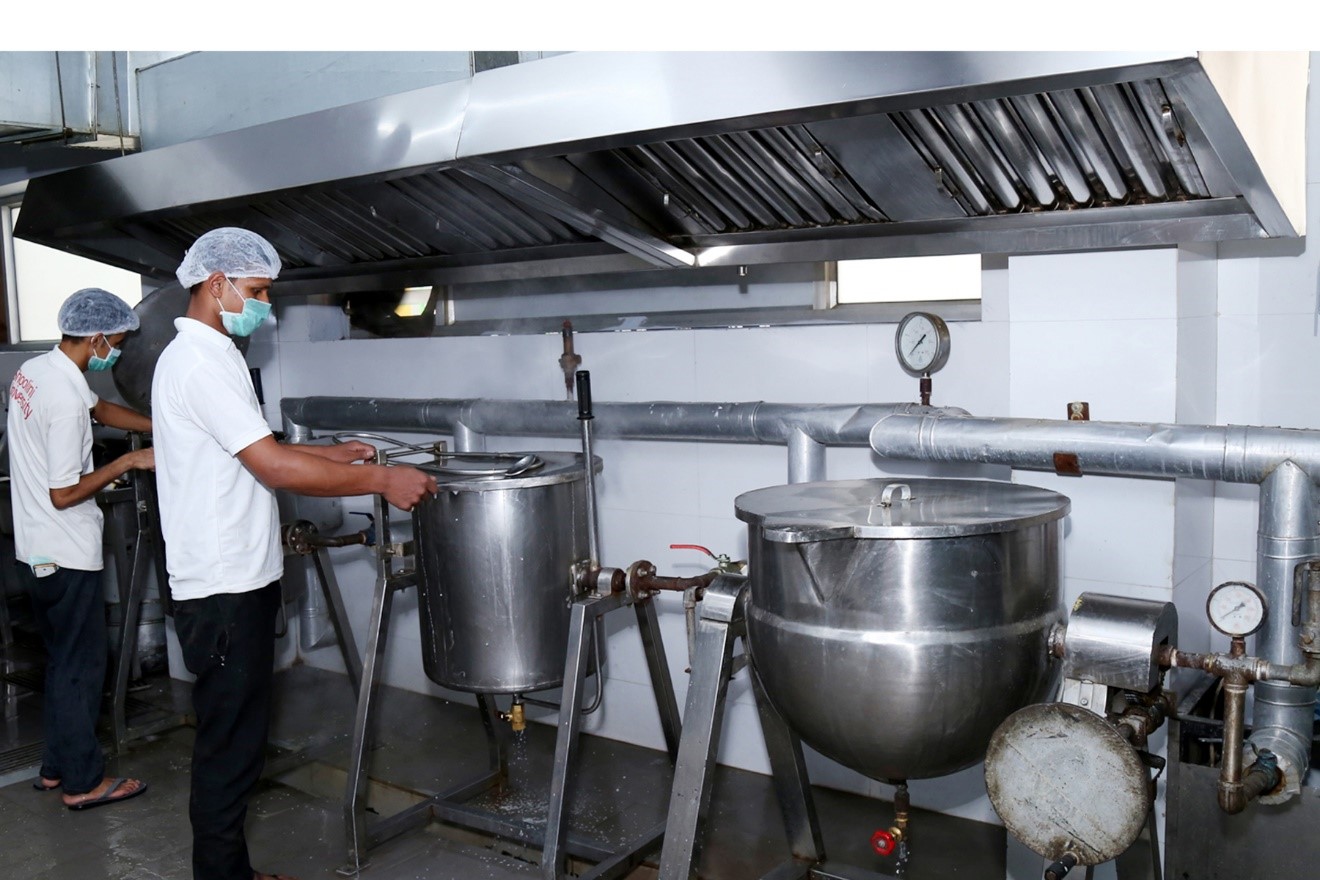 Academic Programs
This centre at Shoolini University academic programs -- M. Tech (Energy Technology) & Ph. D in Energy Science & Technology along with research in specialized areas of Energy -- Renewable Energy, Solar Photovoltaic, Solar Thermal, Hydro Bioenergy, Biofuels, Wind Energy, Hybrid Energy Systems, Passive Solar Building Technology, Geothermal Energy & other Alternate Energy Options.
1. M Tech Energy Technology
To get trained in efficient production, management, and utilization of various energy resources through innovative energy technologies. Students also gain in-depth knowledge of various forms of energy.
2. Ph. D (Energy Science & technology)
To carry out research on technologies for efficient and clean energy conversion and utilization, aiming to meet the challenge of rising energy demands and prices, while simultaneously addressing the concomitant environmental impact.
Key Faculty Members:
Dr. Shyam Singh Chandel, Dean, Faculty of Engineering and Technology
Dr. Shyam Singh Chandel is Professor (Energy Technology) and Dean, Faculty of Engineering Technology at Shoolini University with expertise in Renewable Energy Technologies, including Solar Photovoltaics, Solar Thermal, Solar Passive Building Technology; Solar Power Generation; Wind Energy, Bio-Energy, Hybrid power systems with vast RD, Industrial experience of coordinating National International level Energy Projects .
Formerly, he has worked as Professor (Energy Environmental) and founder Head of the Centre for Energy Environmental Engineering, National Institute of Technology, Hamirpur (2009-2018), Principal Scientific Officer (Science Technology Division) Head, HP Patent Information Centre at H.P. State Council for Science , Technology Environment, Govt. of Himachal Pradesh (1992-2009).
Dr. Raj Kumar, Associate Professor
Dr Raj Kumar is currently working as an Associate Professor in the Faculty of Engineering and Technology at Shoolini University Himachal Pradesh (India). He earned his doctorate in Mechanical Engineering from Shoolini University, Himachal Pradesh, India. His research concentrated on the Performance Investigation of Solar Air Channel having Discrete V-Pattern Baffle as Turbulence Promoters on Absorber Plate.
He has published over 25 articles in international journals and over 14 conference proceedings. He has filed 10 patents. His current research interests are heat transfer enhancement, experimental fluid mechanics and manufacturing.
Dr. Amar Raj Singh Suri, Associate Professor
Dr Amar Raj Singh Suri joined Shoolini University in 2011 and currently he is working as an Associate Professor in the School of Mechanical and Civil engineering. He completed his PhD in Mechanical Engineering in 2018 from Shoolini University. He has more than 17 years of experience in teaching and industry. His major research area is design of thermal systems.
He has scientific articles published in journals of International repute and has filed several patents.
Dr. Robin Thakur, Associate Professor
Dr. Robin Thakur is working as an Associate Professor in School of Mechanical Civil Engineering at Shoolini University, Solan (HP). He is having 12 years of experience in teaching and 1year experience in industry. He has received PhD from Shoolini University in Mechanical Engineering (Hydro Turbines) in November 2017. Current research areas are Renewable Energy.
Dr. Nitin Kumar, Assistant Professor
Dr. Nitin Kumar is working as an Assistant Professor School of Mechanical Civil Engineering in Shoolini University and teaches Mechanical Engineering. He has completed his Ph. D. from Shoolini University (Solan) in 2020. His areas of research are production engineering, and solar thermal technology.